Australian Boxherd
Australian Shepherd / Boxer Hybrid Dogs
Information and Pictures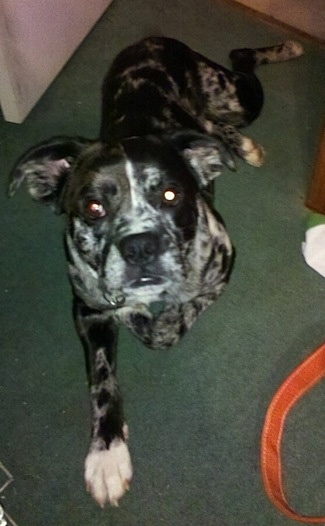 Gunner the Australian Boxherd at 3 years old—"Gunner is 1/2 Australian Shepherd and 1/2 Boxer. He is the absolute best dog in the world! He has the herding instincts of an Aussie but the playful boxing of the Boxer. He likes to get in your lap and lean into you like he's giving you a hug. He loves children, especially my 6-year-old twin nephews. I haven't met a person yet that doesn't absolutely love him. I originally got Gunner for myself but my dad soon fell in love with him so now Gunner is his dog and they are inseparable! Everywhere my dad goes Gunner-dog goes too."
Other Names
Aussie Boxer
Description
The Australian Boxherd is not a purebred dog. It is a cross between the Australian Shepherd and the Boxer. The best way to determine the temperament of a mixed breed is to look up all breeds in the cross and know you can get any combination of any of the characteristics found in either breed. Not all of these designer hybrid dogs being bred are 50% purebred to 50% purebred. It is very common for breeders to breed multi-generation crosses
Recognition
DRA = Dog Registry of America, Inc.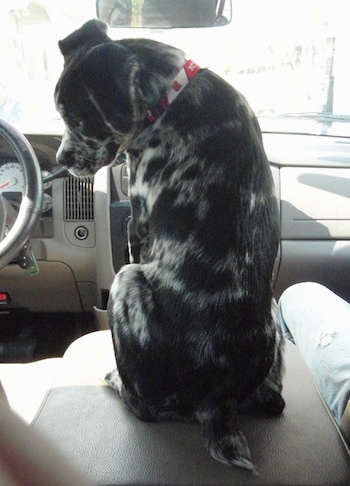 Gunner the Australian Boxherd at 6 months old