SPCA (Society for the Prevention of Cruelty to Animals) Stories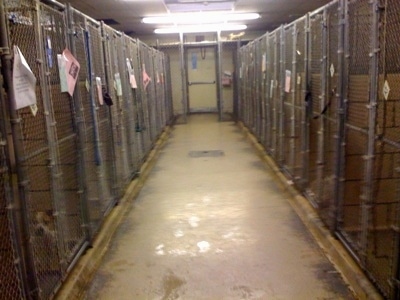 When you are considering getting a dog, please first look into rescue. There are many wonderful animals that are taken to the pound for various reasons, from the owners were moving, the owners decide they don't want to deal with all of the work involved, to a simple lack of exercise or discipline (human allows dog to be pack leader).
Successfully Adopting a Rescue Dog
Some of the stories below are negative experiences people had when going into one of these shelters. The stories are posted in hopes some of the SPCAs that do make it very hard to adopt are forced to change their policies. Turning a blind eye to some of the huge problems with some of these pounds will not help the dogs, cats and other small animals in them. Most of the pounds are overrun with dogs and cats. They are lacking in staff, and are doing everything they can to save the animals. Some, however, appear to not even want the dogs to be adopted out, denying applications for petty reasons, forcing potential adopters to seek a breeder or pet store while at the same time they have high kill-rates. Whether your local SPCA is well run, having the dog's best interest in mind, or seems to need a lot of improvements, for the innocent animals' sakes, volunteer, rally with your local community and do what you can to make a difference.
Rescuing Tia the Norwegian Elkhound from a SPCA
Blackie: Victim of Owner Irresponsibility

Trying to Save Buddy, an SPCA Dog from a High-Kill Shelter (A True Story): Ever wonder why there are so many dogs in the pound, so many dogs killed on a daily basis? Read this shocking story...

A Senseless Death, a Misunderstood Dog - In Loving Memory of Rondo (True Story)
I recently read your article about Buddy at the SPCA and just could not help but share my experience I had with Planned Pethood. Two years ago I felt ready to get a dog and began searching everywhere—except the breeders in the classifieds! After a good amount of searching I was on Petfinder.com and came across an 18-month-old male. As soon as I laid eyes on him, I knew. This was going to be my dog! I made an appointment with the local home-run shelter he was at and went to see him. He was a Boxer mix (who we named Dunder) and unfortunately he had been terribly abused. He was extremely timid and afraid. He would not even eat in our presence and we actually had to tie him near his food and leave the room so he would! After several weeks of love, compassion and training you could never tell that he had ever been mistreated. The only setback we were having was that he had a very hard time actually playing with humans. We eventually took him on a play date with a friend's Lab and boy did he ever light up! He was running and playing and having the greatest time. So, we came to the realization that he needed a sibling. So we began searching again and somewhere in the mix we wound up at an adoption marathon at the park. There were so many dogs there, but I knew that I would have that feeling I got, the first time I saw Dunder's picture online. Sure enough, sitting in a cage wrapped in a blanket in the corner of Planned Pethood's booth was a small, black terrier mix. I had that feeling; I knew it was him! I got closer to see him and read that his name was Rowdy. He was a little bit younger than I would have preferred but I loved him already! We asked to see him and they happily opened his cage for us. It wasn't until he hopped out that we saw that he was missing one of his front legs! My heart ached for him, but you would have never guessed how agile he was! He was the cutest, most playful thing ever! I read his profile and his story was terrible. He had been abused and improperly tied up, leading to the loss of his leg. They were originally going to euthanize him but some wonderful people pitched in and got him the life-saving surgery he needed. We filled out the application, kissed him goodbye and crossed our fingers! The next day I received an e-mail from someone denying our application for him. Why? We lived in a house. We had a fenced-in yard. We already owned a dog, and he was well-behaved and taken care of. We were denied because we have part-time custody of my girlfriend's three-year-old daughter. They felt that she would be too hard on a disabled dog. This is hard for me to understand because she is already familiar with Dunder and they never even saw her interact with him. But, I must admit, I can see the validity in this argument. So hard to swallow as this was, there was nothing we could do. I was heartbroken but I continued my search for Dunder's sake. Months later while at a pet store for Dunder, I noticed Planned Pethood was having an event, and guess who was there? Little Rowdy! He still had not been adopted! I asked the worker about him and about having our application reviewed since he was still available. She would only tell me that she didn't know anything about it and that I would have to contact the lady who denied me to discuss it. Frustrated, I went home and e-mailed her back. I waited and waited but I never received a reply. A few more months go by and I found Dexter, our beautiful brindle Pit. I could not be happier with him and couldn't imagine if I didn't have him. Finding him reminded me to go back to Planned Pethood's website and look. Sure enough, Rowdy was STILL available for adoption. My guess is, after all the money and time spent on this little guy, someone in charge was too attached to let him go. But who is really suffering here? Little Rowdy, almost a year older than when they found him, still sitting in a cage, being neglected, and wasting his younger years not learning to be a well-balanced, friendly dog. While breeders are most certainly the root of the problem, I wish that these organizations could realize that they are merely enabling this vicious cycle to continue.
Thank You for Your Time,
Luke Weller, 2011
I live in Grande Prairie, Alberta, Canada. Breed-specific legislation against Pitbulls and similar type dogs is very strict in this town. You have to have a restricted dog license, $1,000,000 liability insurance and a containment area which has been personally inspected by an ACO.
My friends had a nine-month-old blue-nose Pitbull puppy as their family dog. He loved kids and every dog that he came across. One day my friends were driving around town and got pulled over; the officer noticed the Pitbull without any tags on its collar and seized the dog and arrested the owner on the spot. The dog was sent to the local Grande Prairie SPCA, and the owner was held in the courthouse on the dog's matters as well as driving an uninsured vehicle. He was denied bail and sent to a regional prison. His son, who was also in the vehicle, was denied custody of the dog and had to move out of province because of his dad's arrest.
So, since I live on a farm with plenty of space and a love for this wonderful dog, I offered to pay the fines as well as pay to get a license and insurance for the dog. I was told I had to prove I owned the dog. I explained I was taking the dog for my friends, and they refused to contact any of the phone numbers I gave them to prove it. They said I would also need a breeder's certificate, bill of sale, vet records and other paperwork to prove this. I found vet records, but none of the other paperwork existed for the dog. I called several times looking for follow up info. Sometimes my calls were ignored, other times the ACO in charge of the "investigation" sounded very frustrated and simply said "nothing had been decided."
There were days I would sit in the (empty) SPCA lobby for over half an hour before anybody would talk to me at all. I brought the dog's toys from home to play with because when I offered to walk him I was denied (SPCA workers don't handle Pitbulls due to the apparent danger). After all this, I just wanted to at least see him or play with him in the adoption room—I was told I couldn't see him at all. Two weeks passed and they still weren't willing to let me take him, so they sent him to the nearby Pitbulls For Life Rescue without even letting me say goodbye. Like one of the stories on your site already, when I called the rescue they said he had already been adopted and never communicated with me further.
I still wonder what happened to the wonderful boy, I hope he's already with a loving family. I guess even if he is in puppy heaven at least he's not with the SPCA.
I used to volunteer and donate to that shelter all the time. But besides what they did with this puppy, I watched the staff actually discourage visitors from adopting the other Pitbull they had in the shelter, a timid but friendly little girl named Passion. I was actually there waiting to hear what they had to say about my dog when Passion came in. She was so afraid and the staff didn't comfort her—just slapped a muzzle on her and put her in a tiny crate. Never again will the GPSPCA get my support OR recommendations. Until the staff there proves they're for the protection of ALL dogs, they may as well not be protecting any.
Here's to hoping all of these stories submitted by true dog lovers will bring out a change in the way shelters are run,

Erin Grande Prairie, Alberta, Canada, 2011
After counseling my coworker to rescue and not purchase a dog from the paper, we went to the Garner, North Carolina SPCA in 2006. She found a sweet Lab mix with whom who she fell in love after spending a lot of time with her in the play room. She filled out an application and gave them the number to the veterinarian for her extremely well taken care of two ferrets and two birds. She was denied because she had elected not to give an optional vaccine to her ferrets that was only needed if they were to be boarded or around other ferrets—which they weren't, ever. Their reasoning? If she only gave the "minimal care" needed to her ferrets, she might only give the "minimal care" needed for her dog as well. This is basically saying one is an unfit dog owner if your dog hasn't gotten the Bordatella vaccine although you never board your dog. Ridiculous. The truly ridiculous part is all you have to say is "I don't own any animals" and there are no vet records to be checked. A couple weeks later she rescued a dog from a private rescue group, but it still makes me angry to this day. She was devastated and felt horrible because she was denied by the SPCA and I felt bad because I had been the one to tell her to go there.
Angela Young
Garner, North Carolina
I took my two dogs to the dog park today (7-26-2010). There was only one other dog there, a Husky. Her owners and I talked, and we got on the topic of where they got the dog. They said they were big advocates of rescuing, but that they had been denied from a few rescue organizations every time they applied for a dog. The reason was because they said that instead of keeping the dog locked in a kennel all day, it would be outside. Now, the couple said that as soon as they thought about getting a dog, they had a six-foot privacy fence installed and had their yard landscaped to provide plenty of shade and cool places for a dog to go. All of this just for the dog they wanted to adopt. BUT they were denied every time they tried.
So the couple that had wanted so badly to adopt had to go to a breeder just to get a dog. These owners now have their Husky, and they take it rollerblading every day and take it to the dog park regularly. They are very good dog owners, and they could have provided a great home to a dog that really needed it, but instead they were forced to go to a breeder because of rescues making it nearly impossible to adopt.
Halie
I found your story online and wanted to let you know that the exact same thing happened to us. It was at Adopt-a-Pet in Knoxville, Tennessee in late April or early May of 2010.
We had been thinking about adopting a dog for about a year and felt like it was the right time. We walked into Adopt-a-Pet and looked at quite a few puppies. We found one we liked—a beautiful female Border Collie mix puppy. She was a good mix of calmness and playfulness and absolutely gorgeous.
I filled out the application and was very honest. I had previously owned two cats—they have both passed now and had lived to be 15 and 17 years old. However, because they were both inside cats and NEVER went outside (were scared to go outside), I made the conscious decision not to get them vaccinated. I know that there are some risks involved with vaccinations, and since they were never outside, I felt like this was a fine decision. I noted this on the application, along with the vet's name and phone number. The worker there told me that it would take about 24 hours to get approved, and I left the adoption facility feeling like there would be no problem. Well, the next day I received a phone message telling me that my application was denied because I had not gotten my cats' shots updated! I was so upset! I could not believe that they would deny me because of that.
We ended up adopting another puppy from somewhere else and we are VERY happy with her. I also know this was a no-kill facility, but just think of all the other pets that reside in other kinds of facilities that could be farmed into this facility if they were not so weirdly strict about their adoption policies. The whole thing kind of blew me away and I still don't understand it!!
Thank you and we LOVE your website!!
Rebecca, 2010
We went to the Delaware County SPCA in August to look at dogs. We stood at the counter forever trying to find out what we needed to do. Finally, someone else looking at dogs coming out of the kennel told us we could just go on back (not one staff member acknowledged our existence). We found one Friday right before closing that we wanted to see. We were told to come back on Saturday because it was too late to take her out.
We got there first thing Saturday morning and the line was a mile long to get in. We finally got someone to let us back to take the dog out but were then told that because she was a stray she wasn't allowed out of the cage until the next day because she hadn't been there for four days. We were told if we wanted to adopt her, come the next day and we could visit with her and she would be temperament tested. If all went well, we could do the paperwork but she needed to be vetted and would probably be able to come home on Wednesday.
Sunday we showed up half an hour early to make sure we were the first ones there for her. After ten minutes, an employee came out and told us they sent her to rescue the night before (even though they knew we were coming for her the next day!). We called the rescue group and were told she was at a third-party house and we could go there to pick her up if we wanted her because they were leaving for vacation in a few hours. So after jumping through hoops, we finally found the dog. We had to make a snap decision to take her even though we had never been able to see her out of her cage and she had never been temperament tested or vetted.
I assumed she was spayed as we never received a spay certificate and I know the SPCA doesn't release unspayed dogs—WRONG!!! So now I have to go through the rescue group which itself seemed very unorganized and hope I can get her spayed before she adds more unwanted puppies into the world.
The whole experience at the Delco SPCA was very frustrating.
August 2008
I have always been an animal lover and I was finally ready to adopt another dog after the death of my previous dog three years prior. All the dogs I had owned until that point had been strays, they'd "adopted" me and were wonderful, but certainly not show dogs or purebreds. A friend of mine said I should "splurge" and get my "dream dog." I thought about it, and concluded I'd always really liked beagles. Though I knew I would probably not find a purebred Beagle at a pound, I headed to the SPCA in Pasadena and kept my fingers crossed, having settled for buying a dog that was perhaps a Beagle mix or resembled a Beagle.
I showed up and was told to walk in to see the dogs. I walked in and decided to look at all kennels before deciding on a dog. I briskly walked over to kennel "Number 1" and lo and behold a purebred Beagle sat there! He was totally sweet and very affectionate and I immediately told the worker I wanted the dog, now. They told me the dog had just been in the pound about two hours, and that he was microchipped so they were trying to locate the owner, however, I could fill out an application and go through the interview process and then perhaps if the owner could not be located or didn't want the dog I could have it. I was told I'd have to wait three weeks, but being that I was the first person interested and my information was in, I was the first person who would be placed on the "wait list" for this dog in case the owner was out of the picture. I immediately filled out my application then and there and asked to be interviewed.
I was told I'd have to make an appointment for an interview and that no one could interview me that day. I was told I could also just walk in at 9 a.m. the next day and ask to be interviewed, but that today it was already too late in the day for a "walk-in" interview. Knowing the dog was not going to be adopted anyway I reluctantly went home. The next day, I called in "sick" to work and was at the door of the SPCA at 8:55 a.m. I was interviewed on a variety of things, ranging from what size my yard was to how many dogs I had owned and what I'd do if I moved, etc. I did my best and I think I passed as the woman said I could take any dog available for adoption that same day.
I told her that I was going to wait three weeks and showed her my "ticket" which showed I was on the wait list for the Beagle should the owner not be found, and that I just knew it was going to be mine as I had been the first person to want him, and had been there two hours after he'd come in. The woman told me that she was sorry but that this was not true; I was second on the list. I told her that was not possible, I was there at 4:55 the previous day, right before they closed and had been told the dog had just arrived in the kennel as he'd been found two hours prior, and that for all intents and purposes I had been told I was the first person to see him and that all this happened five minutes before they closed, and I was the first person there this morning before they opened.
She said she was sorry but that someone walked in after I left the previous day. I told her that even then, that would place that person second on the wait list, and she said no, as I had not been interviewed until this morning, my name on the wait list the previous day was voided, as I had not been deemed a "fit candidate" the day before, the wait list thing was invalid.
I know the woman was full of it but I just did what I had to do. I left, found a Beagle breeder and got my Beagle from him instead.
My brother worked at this pound at the time and he said the denial to me was bull and that he'd seen it over and over again, denials and denials to perfect candidates which made it so utterly difficult to adopt a dog that many people turned away, gave up and did what I did. He also got his dog from a breeder! What a shame.
My brother updated me on the fate of the Beagle at the pound, the one I was denied. He said the owners were located but they didn't want the dog back because he kept wandering off. He said the supposed person on the wait list who beat me to being first never showed up for the dog either.
One year later, I decided to get the first Beagle another Beagle to keep him company while I'm out of the house. I didn't even try the SPCA, just went straight back to the breeder and now have two bred dogs and won't bother with the shelters anymore. They make it too hard to adopt a dog, and it's completely stupid. I've always owned dogs, but have never and will never get one from a pound, I guess I'll just keep taking in strays or buying them from breeders...no shortage on either one of those options anyway....
This happened in July of 2007.
Sandra
I have had two bad experiences since February 11, 2009. The first is when my daughter and I drove three and a half hours to adopt a puppy we had seen online. When we got there and studied the puppies, we decided on two, signed our paperwork and left. Seemed simple enough. Within a week, I noticed something wrong with my puppy and brought it up at my first vet appointment. Ignored. Next day...brought it to another vet who said force feed it with a syringe to get its weight up. He starting vomiting. Called back both vets who said bring him in later or if he vomits again, call again. He vomited again after hours, so I now am taking him to the emergency vet; third vet in two days. On the phone call to the third vet, I was asked if the puppy had been tested for Parvo, then when I arrived at the vet to check-in, I was asked again by someone different if he had been tested for Parvo. While in the room with the doctor he asked me yet again...was this dog tested for Parvo? I said I didn't know, he should have been. He said you weren't supposed to know but the vets should have. Well I opted for treatment which proved futile and costly. The next day I called the shelter to inform them that my dog had Parvo so they could protect the remaining animals and they said they knew. Imagine, they knew six days before me and one phone call may have saved this puppy's life.
I tell you all this to get to the next part of the story.... I then decided that I would go to a more reputable shelter to adopt a puppy, mentioned at the front desk that I had recently lost a puppy to Parvo and that we were there to get another puppy. Go on in and look, I was told. Again my daughter and I studied these puppies' personalities as they crawled around in their extremely dirty pens. I kept looking at this beautiful Rottweiler mix with a brindle coat, ten weeks old and very sturdy. He was sociable but reserved as well. We went to a private room to interact with the animal and he immediately fell asleep at my feet and then I picked him up and he stayed asleep in my arms for the next 45 minutes while we waited for approval. I was personally approved but because I had an outbreak of Parvo I was not allowed to adopt. Now you might say I was putting the puppy at risk, but I offered to have a titrer test. I also offered to have it tested bi-weekly until they saw fit, which I figured was a year old, and I offered to send proof and sign an agreement. They still said no. I went as high as the director who all but accused me of cruelty to animals. I also offered to bring receipts from my prior vet expenses to prove my worthiness. I then stated to the director that I am much more educated about Parvo now and that her rationale that I would put a puppy more at risk than any of my neighbors was ludicrous because all the dogs my neighbors have roam in my yard anyways and that Parvo, if it is as strong and contagious as she says, is still in the kennel from the last outbreak. She thinks I want to have them all arrested for breaking the law...leash law. We also stated to her that we had spent three days disinfecting our house and yard with a bleach solution which is the only thing that will kill Parvo.... She said that wouldn't kill all of it, which is why I know that their kennel is still infected with it, and just like the flu...If you are already vaccinated and already healthy you won't be a likely candidate to get the flu. Much in the same way, if the puppy is healthy to begin with and proper proactive care is taken to prevent and early detect the virus...what would be wrong? I think that is a very reasonable question and is very logical. She then stated that I would not be allowed to adopt a puppy for five years because that is how long the virus lives....
So is it reasonable then to assume...if it lives for five years and they have had an outbreak or two...that all their caged animals are at the same risk as the one I wanted to adopt and bring home??? JUST ASKING!
My final statement to this director was... I think you as an animal rights advocate are hurting your own cause. You have someone willing to adopt a dog and give it a good home, who can prove she won't give the puppy back for medical reasons, and yet if this puppy doesn't get adopted you will put it down. At least with me he stands a chance at a caring environment, but go ahead, go put the puppy back in the feces-laden kennel to contract or spread Parvo. I also told her my next step would be to go with a private person to get my puppy and I would take the steps to protect it as I stated to her.
Suzanne Lee
3/3/09
I have a story to share about a local rescue group. It's been so long now that I completely forgot the name of the group, but I do remember it was for Shelties. Our family has almost always had a dog. This time, Mom put her hat in the ring for a Sheltie. So, I worked on finding one and filled out an application with a Sheltie group. After an extensive application was sent in, I was given a rather surprising answer! Our home wouldn't be suitable to a dog, not just a Sheltie, because it wouldn't be predominantly indoors, walked three times a day or more, oh and lest I forget...we had some allergies, but none of them were to dogs and this was explained in the application we sent in. Hmmm, I may be mistaken, but most dogs would like to be out in a really big yard some of the time! I made it plain that our yard was a quarter-acre of a half-acre lot, wooded, with water readily available, a dog house, and that the dog would be given lots of attention, walked, played with, and spend probably half the time indoors. Figure in night hours, inclement weather and general socializing. I was rather upset by this because here I was trying to save a dog, and loosen up some room for other dogs to be taken in, and was told tough luck, essentially. A couple years later, I was given a dog by Support Dogs Inc. as a companion animal. Gee, and we weren't fit for a regular old dog. Just in case you wonder if the yard was sufficiently enclosed for a Sheltie...it has a four-foot fence with another two feet of height in yard arms turned inward with plain utility fencing on it. We have already had our escape artist dog! I've never seen such a talented dog as that one was. I even had to drill holes in all the fence posts and put heavy gauge wire through with tension on it to keep the feller from sliding under it like a rabbit. I actually saw that act or I never would have believed a very large Lab Retriever could pull that off without digging first. So, it isn't just the SPCA that can be hard to work with, but they do deserve the highlight for being kill shelters. I wonder if anyone ever tells the rescue groups that if they want to get the dogs a home, perhaps they shouldn't turn down applications out of hand! There's a difference between being concerned about finding the dog a good home and being unrealistic about the needs of the dog and what the home should be. I wish these groups would go through some sort of coursework on how to get dogs adopted in a realistic fashion. I live in St. Louis, Missouri.
Maria W.
I just read your story about trying to adopt Buddy. The same type of thing happened to my husband and I. We were at a place called "Maxfund" in Denver, Colorado. We found a dog we liked. We had been looking for months. They denied us because one, I had had two cats in the past. I had to give them back to the Humane Society because my husband is allergic to cats. (I got the cats before I met him.) I didn't give up my cats because I moved, or decided I didn't want them, or for any other reason like that. I guess they wanted me to find a husband without allergies. The second reason was very personal and what I found to be quite judgmental: the dog didn't like small children. We told them that we aren't interested and/or planning on having children. Still, they felt we MIGHT have children one day and therefore didn't get to have the dog. They didn't tell us this to our faces either. We had to keep calling and going in before someone would tell us.
I find it appalling that places are holding on to these dogs, playing God, looking for reasons to deny people who are interested. Luckily, it turned out okay for us. About four months later we found our Boxer, Lola, at a shelter. She is so wonderful and was worth the wait and the year of searching for the right dog.
Just wanted to share my experience.
Kelley
This was probably October of 2002. My sister, who has been an animal emergency hospital vet tech for ten years and taught numerous training classes and behavior rehabilitation classes for dogs, finally left her little apartment for a house and decided it was time to get a dog herself. She went to the Fort Worth Humane Society in Fort Worth, Texas. After visiting the same dog for several days she decided on a two-year-old mixed breed that was running out of time and had some personality quirks that made her hard to home with less experienced families. She went through all their hoops and questionnaires, then was denied because they did not like her answer on where the dog would be living. The question was "will your dog be living inside or outside?" She explained to the woman that while the dog would be living in the house and accompanying her on daily jogs, she also had a spacious backyard where the dog would be able to stretch its legs out and play. They denied her application because they felt that this answer indicated that my sister intended to chain the dog in the backyard and leave it. I was there, it was appalling. We argued and insisted our way up to the highest management on site and they wouldn't reevaluate an application once it was denied. So, fine. I went back alone the next day, armed with the correct arbitrary answer, and adopted the dog anyways. She has been with my sister seven years now and it has been a wonderful relationship.
J Dunn, October 2002
I went into the Delaware County SPCA to adopt a dog. I found one I was interested in. There was a sign on the dog's cage that said it was the dog's last day. After filling out the paperwork I was told they were denying my application because I didn't live in the same county. I explained I worked down the street and lived only eight miles from the shelter. They refused to budge from their position and would not allow me to save the dog. Someone else who did live in the same county decided to go back to see if they could adopt the dog. The dog was gone. No one knows what happened to it.
1990
I had an issue with retrieving my cat from the Fox Valley Humane Association (FVHA) in Appleton, Wisconsin. I adopted Ritchie from a no-kill shelter called Saving Paws (also in Appleton); I saw him at my veterinarian's office when I had to put my eight-year-old Rottweiler down. I decided to adopt him when I learned that he was still homeless after a month. He is one year old, and was neutered, front-paw declawed and has a Home Again microchip. I paid $60 for him, which I thought was a great deal considering he had already been altered. I had him home for one week when he escaped from my house through a small tear in a window screen. I noticed he was missing within an hour of his escape. I called the Home Again service and he had already been picked up by the Appleton Animal Control. They informed me that he was at the FVHA and gave me the number. When I called there I was informed that I would have to pay $88 before taking him home. I didn't have the cash at that point and they informed me that if I didn't pay before 5 p.m. that he would not be released until the following Tuesday, due to the holiday weekend. I was in a panic. Luckily my dad gave me the money to pick Ritchie up so he wouldn't be held hostage for three days in a cell with minimal food and attention. I was just really upset that it cost me more to retrieve my cat than it was for his adoption. I'm still confused about why it would have been cheaper for me to adopt a different cat, that's just silly. I completely understand having to pay a fee for their services however I felt that since he was neutered and had a locating microchip that the fee should be reduced. I was just learning how tricky this cat could be during our first week together. It makes sense that there are so many pets being held in that shelter due to the fact that some families just may not be able to afford to get their beloved pet back. This may not be the most dramatic story you have heard but I think it still helps drive home the point that some shelters would rather euthanize an animal than place it in a suitable home. Who are these people that are working there, do they have no compassion or empathy toward these animals? It's just not working the way it should be. Before I paid the $88 to get Ritchie back, I contacted the shelter that I adopted him from to see if there was anything that I could to reduce the fee to get him back. (I thought maybe there would be some leniency due to the fact that I had just adopted him the previous week.) The woman at Saving Paws informed me that the Fox Valley Humane Association won't even help out another animal shelter that may be in need. That is what proved to me that the FVHA doesn't care about the animals; they just want to make a profit. It's just a horrible organization and I wish more people were aware of it.
Erica, 2009
If you experienced a denied application from an SPCA that you believe was unfair, share your story.
© Dog Breed Info Center® All Rights Reserved
Do you have a dog you can no longer keep? Before taking it to the pound where it has a high chance of being killed, list your pet in our free rescue classifies. We are constantly getting emails from folks asking where they can rescue a dog. The section is to help you connect and save a life. Rescue Dog Sign-up Page