Beagle Chin
Beagle / Chin Hybrid Dogs
Information and Pictures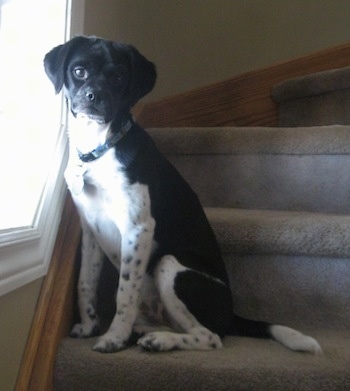 "Her legal name is Daisy but everyone calls her Dee (or Devil Dee). She is the sweetest little dog you could ever have. She curls up on the couch just like a cat and sleeps a lot but is also very playful at times. She likes to snuggle and must sleep with you at night. She is very devilish like and has a Beagle like bark (which is very cute). She barks a lot at other dogs she sees through the window, but is very scared if she comes into contact with a dog she does not know she runs with her tail between her legs. She is a scoundrel for food and is always begging. All in all she is a very good pet. We all love her very much."
Description
The Beagle Chin is not a purebred dog. It is a cross between the Beagle and the Chin. The best way to determine the temperament of a mixed breed is to look up all breeds in the cross and know you can get any combination of any of the characteristics found in either breed. Not all of these designer hybrid dogs being bred are 50% purebred to 50% purebred. It is very common for breeders to breed multi-generation crosses.
Recognition
ACHC = American Canine Hybrid Club
DRA = Dog Registry of America, Inc.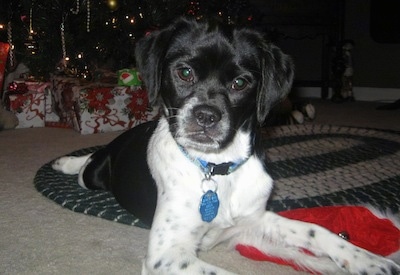 Daisy the black and white Beagle Chin at 3 years old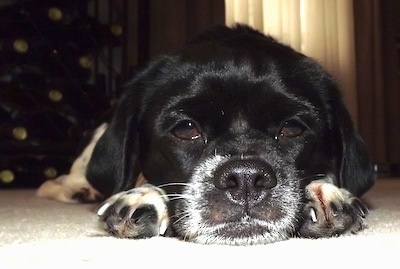 Daisy the black and white Beagle Chin at 3 years old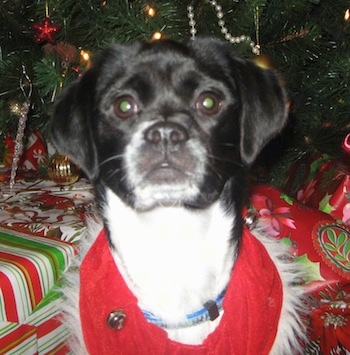 Daisy the black and white Beagle Chin at 3 years old