Bolo-chi
Bolognese / Chihuahua Hybrid Dogs
Information and Pictures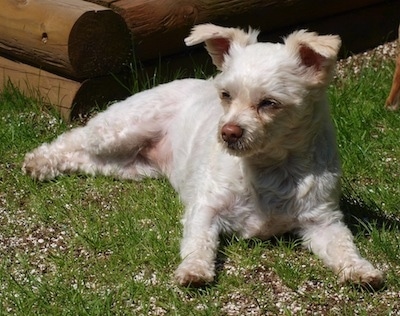 Rage the Chihuahua x Bolognese mix (Bolo-chi) at 1 1/2 years old—"Rage's mommy is the Bolo and her daddy is the Chi. We have had her since she was 3 weeks old and I had to bottle feed her for almost 2 months. She was the perfect lil puppy! She was 1.9lbs when we brought her home at 3 weeks old. Her mommy passed away. We shave her for the summer time other wise she is one big ball of FLUFFY. She is just over 10lbs and is a very solid lil girl! And boy is she a trouble maker. lol"
Description
The Bolo-chi is not a purebred dog. It is a cross between the Bolognese and the Chihuahua. The best way to determine the temperament of a mixed breed is to look up all breeds in the cross and know you can get any combination of any of the characteristics found in either breed. Not all of these designer hybrid dogs being bred are 50% purebred to 50% purebred. It is very common for breeders to breed multi-generation crosses.
Recognition
ACHC = American Canine Hybrid Club
DDKC = Designer Dogs Kennel Club
DRA = Dog Registry of America, Inc.
IDCR = International Designer Canine Registry®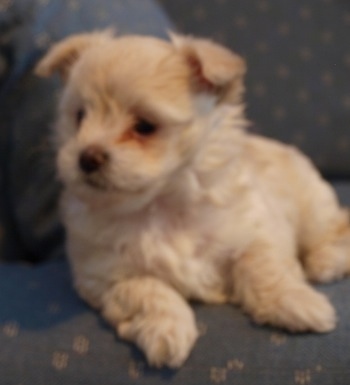 Rage the Chihuahua x Bolognese mix (Bolo-chi) as a puppy at 7 weeks old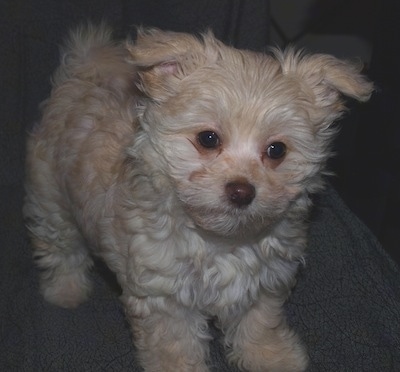 Rage the Chihuahua x Bolognese mix (Bolo-chi) as a puppy at 10 weeks old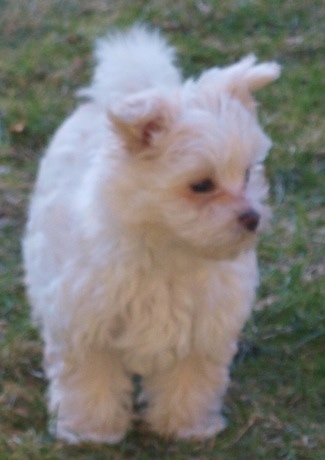 Rage the Chihuahua x Bolognese mix (Bolo-chi) as a puppy at 3 months old