Bosmaraner
Boston Terrier / Weimaraner Hybrid Dogs
Information and Pictures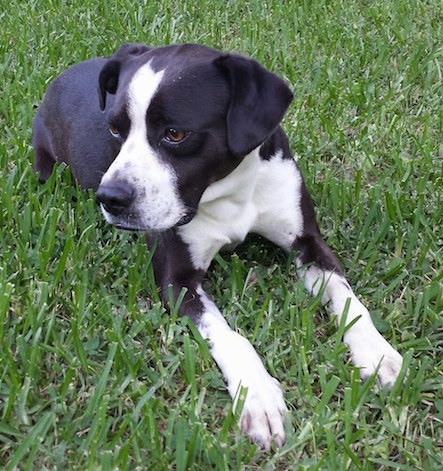 Hondo the Bosmaraner at 3 years old—"Hondo was the result of two purebred animals. A Boston Terrier from rural Arkansas was his mother. A Weimaraner from central California was his father. This happy couple met while a young man was visiting his parent's farm for Thanksgiving."
Other Names
Bos-maraner
Description
The Bosmaraner is not a purebred dog. It is a cross between the Boston Terrier and the Weimaraner. The best way to determine the temperament of a mixed breed is to look up all breeds in the cross and know you can get any combination of any of the characteristics found in either breed. Not all of these designer hybrid dogs being bred are 50% purebred to 50% purebred. It is very common for breeders to breed multi-generation crosses.
Recognition
DRA = Dog Registry of America, Inc.