Bull-Aussie
English Bulldog / Australian Shepherd Hybrid Dog
Information and Pictures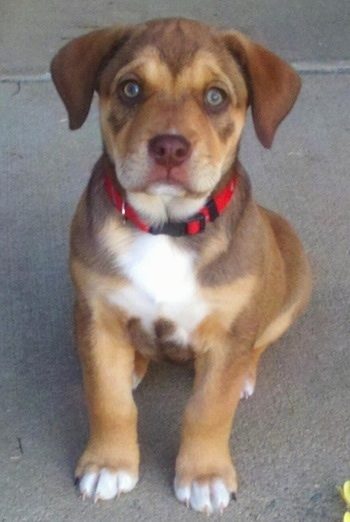 Hunny the Bull Aussie as a puppy at 8 weeks old—"Hunny is a fun dog! She is very sweet and loving. She is very intelligent and learned to bring in the newspaper in one session. We are attending puppy obedience classes and she does very well. She knows her commands but sometimes decides she's going to think about it first. She sits there and looks you right in the eye while she contemplates. She loves people but can be wary of some strangers. She is a great watchdog and is protective of her turf and her family. I see the traits of both her English Bulldog mother and her Australian Shepard father in her. At 4 months she weighed 24 pounds so she's going to be a big girl. Her looks attract a lot of attention from strangers and she generally loves it. We are working to overcome fear of some loud noises and my plan is to make her a therapy dog at our local children's hospital. She is a great dog!"
Description
The Bull-Aussie is not a purebred dog. It is a cross between the English Bulldog and the Australian Shepherd. The best way to determine the temperament of a mixed breed is to look up all breeds in the cross and know you can get any combination of any of the characteristics found in either breed. Not all of these designer hybrid dogs being bred are 50% purebred to 50% purebred. It is very common for breeders to breed multi-generation crosses.
Recognition
ACHC = American Canine Hybrid Club
DRA = Dog Registry of America, Inc.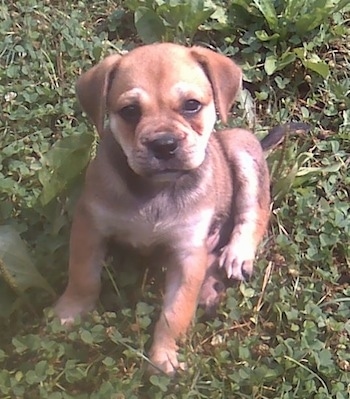 Australian Shepherd x Bulldog = Bull-Aussie puppy—"This is a great dog. He is 1 month and 2 weeks old in this picture. He is very good with children and is really loving toward everyone in my family. He is very active. Since he is a puppy almost every 3 hours he passes out and goes to sleep. He does have a rather insatiable appetite and loves to be in tall grass on his back."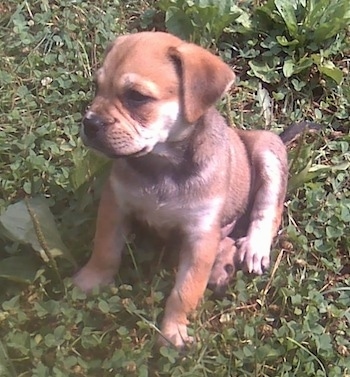 Australian Shepherd x Bulldog = Bull-Aussie puppy at 6 weeks old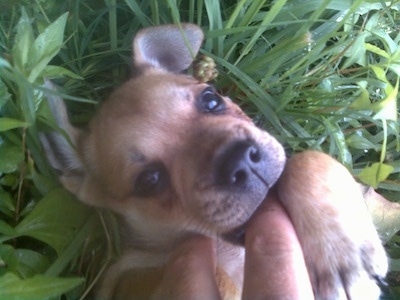 Australian Shepherd x Bulldog = Bull-Aussie puppy at 6 weeks old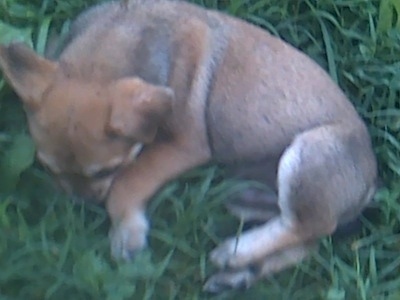 Australian Shepherd x Bulldog = Bull-Aussie puppy at 6 weeks old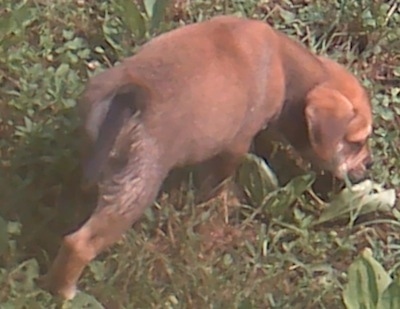 Australian Shepherd x Bulldog = Bull-Aussie puppy at 6 weeks old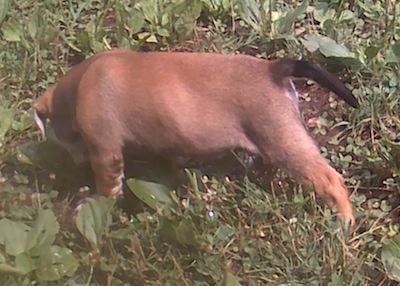 Australian Shepherd x Bulldog = Bull-Aussie puppy at 6 weeks old