Rescue a Bully Wheaten
Bully Wheaten Puppies for Sale
Bully Wheaten

Bulldog / Soft Coated Wheaten Terrier Hybrid Dogs
The Bully Wheaten is not a purebred dog. It is a cross between the Bulldog and the Soft Coated Wheaten Terrier. The best way to determine the temperament of a mixed breed is to look up all breeds in the cross and know you can get any combination of any of the characteristics found in either breed. Not all of these designer hybrid dogs being bred are 50% purebred to 50% purebred. It is very common for breeders to breed multi-generation crosses.

Izzie the Bully Wheaten hybrid dog at 4 years old, weighing 52-56 lbs—"This is an accidental hybrid we ended up with. She has a long, soft coat with a short, wire coat underneath. She is shaved in warmer temps. She has an excellent temperament, great with kids, and has a moderate energy level. Loves snow and colder weather. Great house pet, loves attention. She loves a quick daily fetch (15 minutes). Izzie is well behaved in public. She is susceptible to skin allergies."
DRA = Dog Registry of America, Inc.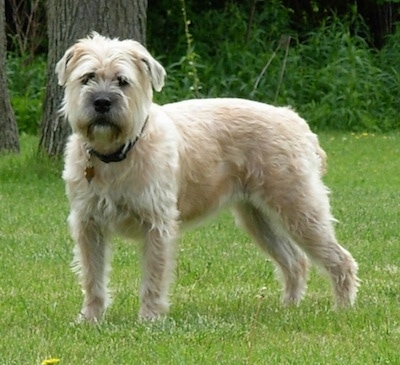 Izzie the Bully Wheaten hybrid dog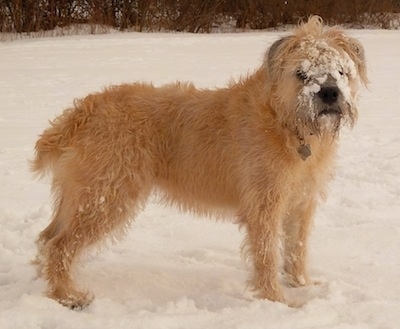 Izzie the Bully Wheaten hybrid dog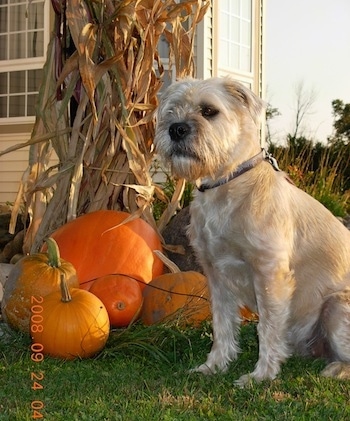 Izzie the Bully Wheaten hybrid dog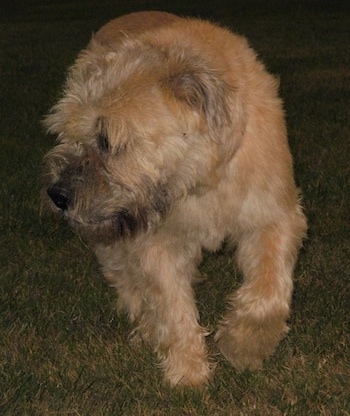 Izzie the Bully Wheaten hybrid dog
Izzie the Bully Wheaten hybrid dog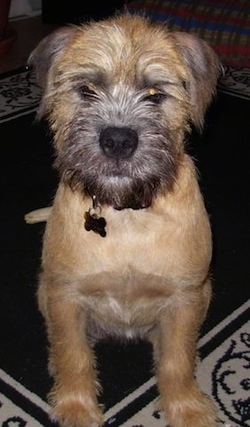 Izzie the Bully Wheaten hybrid dog