Bassetoodle
Basset Hound / Poodle Hybrid Dogs
Information and Pictures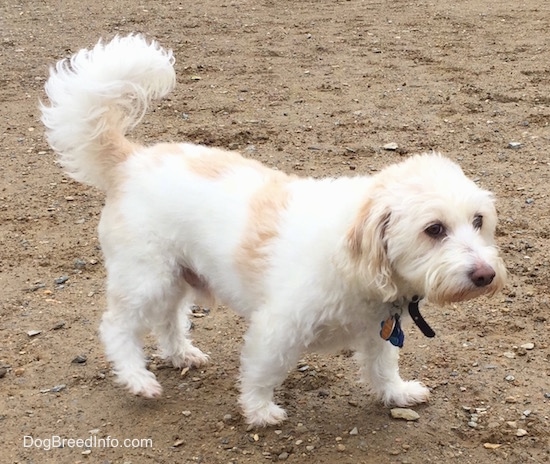 Teddy the toy Poodle / Basset Hound mix (Bassetoodle) at about 7 years old
Other Names
Bastoodle
Bassetpoo
Bassetdoodle
Description
The Bassetoodle is not a purebred dog. It is a cross between the Basset Hound and the Poodle. The best way to determine the temperament of a mixed breed is to look up all breeds in the cross and know you can get any combination of any of the characteristics found in either breed. Not all of these designer hybrid dogs being bred are 50% purebred to 50% purebred. It is very common for breeders to breed multi-generation crosses.
Recognition
ACHC = American Canine Hybrid Club
DBR = Designer Breed Registry
DDKC = Designer Dogs Kennel Club
DRA = Dog Registry of America, Inc.
IDCR = International Designer Canine Registry®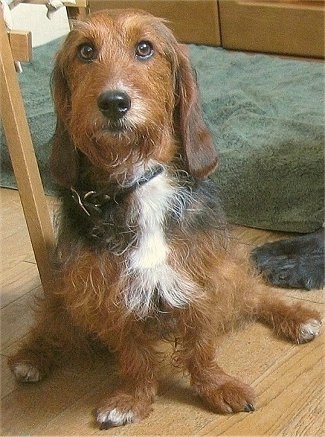 "Ollie's mother was a tricolored Basset Hound and his father, an apricot toy Poodle. At almost 2 years old he weighs a little under 27 pounds (12 kg) and is 14 inches (35 cm) at the shoulder. Personality: very playful, dog and people friendly, higher energy level than a Basset, but not as hyper as most Toy Poodles. His wire coat sheds seasonally and needs to be stripped twice a year."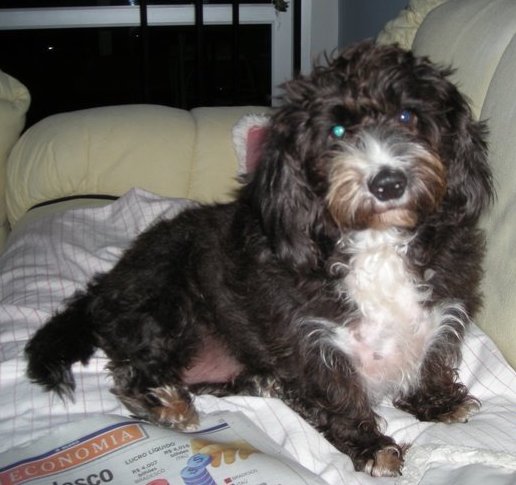 "Hi, I'm from Brazil and I'm sending a photo of my hybrid dog Balu. It's a female; her father is a brown Basset (short fur) and her mother is a white Poodle, a little bigger than a toy Poodle. She is really fat; one reason is because her internal organs are too big for her body, but she is really cute."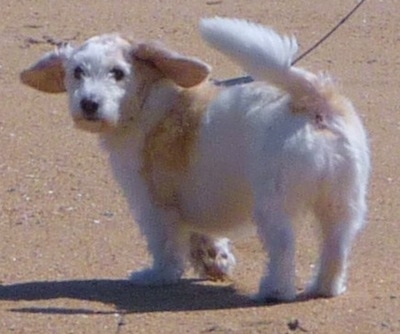 Daisy the Bassetoodle at 3 years old—"Her mother was a 25-lb. purebred Bassett Hound and her father was a pedigreed miniature white Poodle. She weighs 23 lbs., has slightly longer legs than a typical Bassett, but her front feet do the Basset turnout! She is mellow and peaceful inside the house and likes nothing more than to curl up beside you. When outside she is thrilled to see anyone! She loves kids, licks the cat's face clean every morning, and enjoys startling, but not chasing, our two birds. She wags her tail like crazy when she sees someone she knows! She is, in short, the PERFECT DOG! Her hair and toenails grow quickly and require regular grooming. I love those large windblown ears and the soft white Poodle hair with lemon and white Bassett markings! "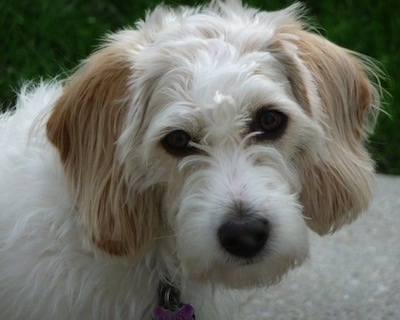 Daisy the Bassetoodle as a puppy at 10 weeks old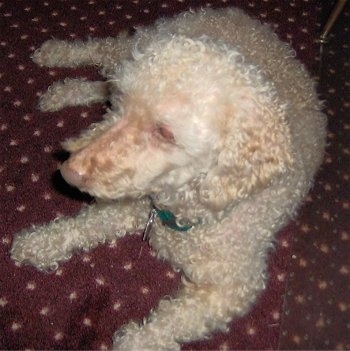 Ginger the toy Poodle / Basset Hound mix (Bassetoodle) at about 11 years old—"She is low to the ground and demonstrates many of the Basset personality traits."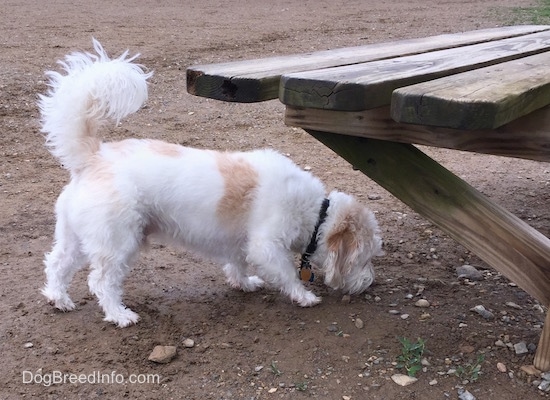 Teddy the toy Poodle / Basset Hound mix (Bassetoodle) at about 7 years old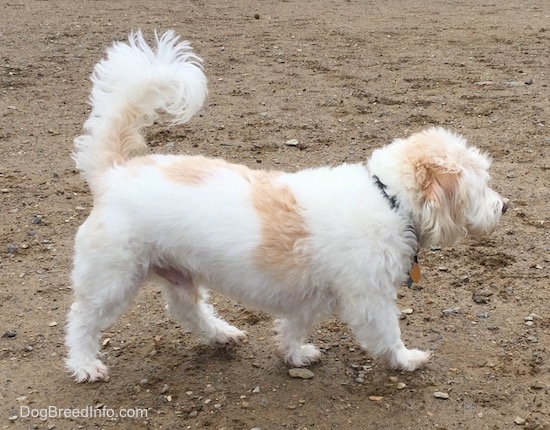 Teddy the toy Poodle / Basset Hound mix (Bassetoodle) at about 7 years old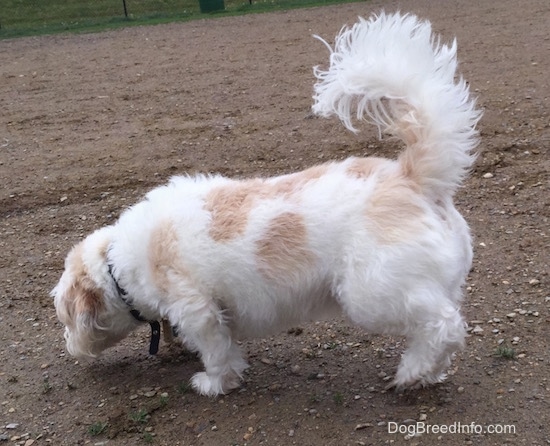 Teddy the toy Poodle / Basset Hound mix (Bassetoodle) at about 7 years old