Socializing the Puppies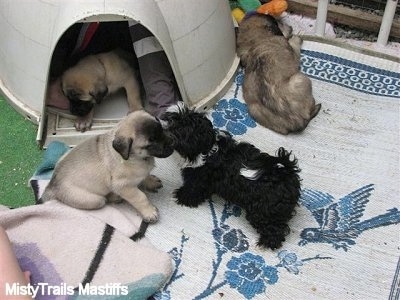 When you have a litter of puppies, it is very important to take the time to socialize them.
These pups are getting socialized with a four-month-old Havanese puppy named Lucy. Although Lucy is four months old and these Mastiff pups are five weeks old, the Mastiff pups are bigger than Lucy!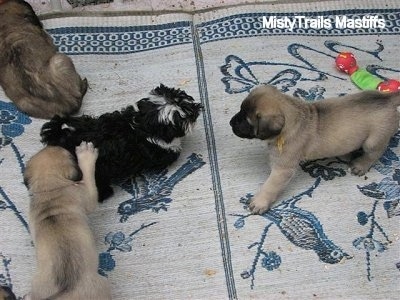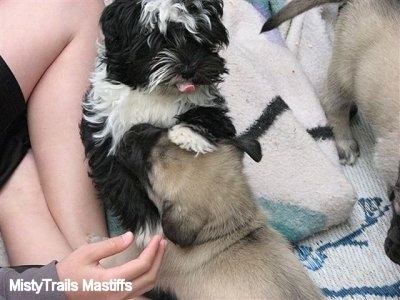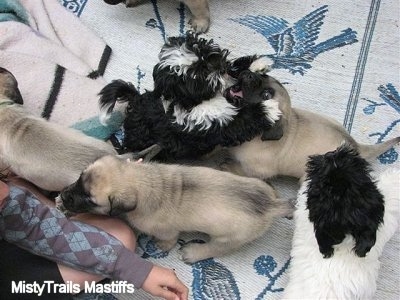 Mastiff pups with a couple of Havanese. Time to play!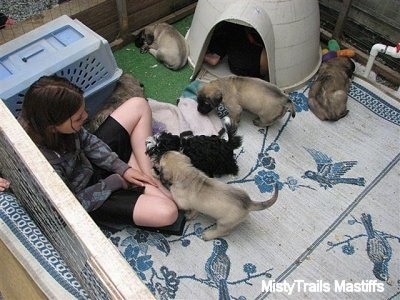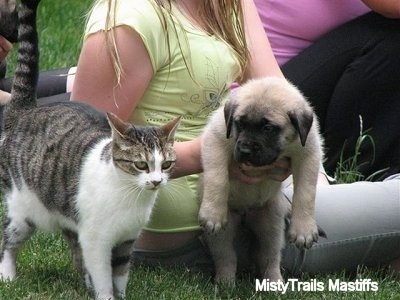 Socializing the pups with cats…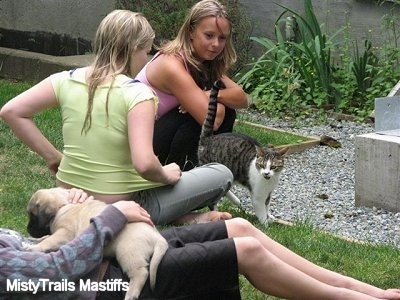 ...and with people—adults and children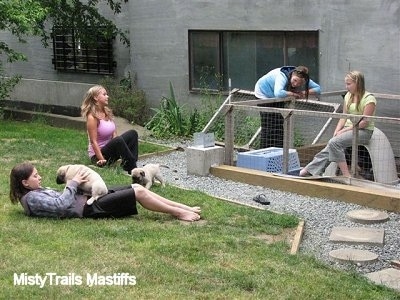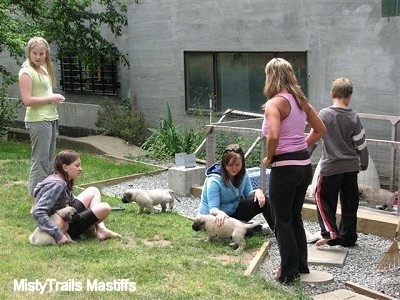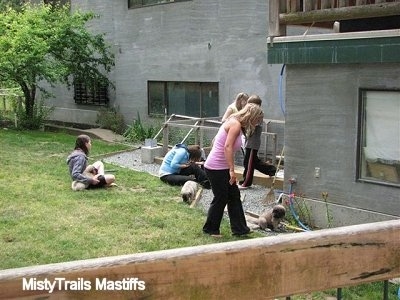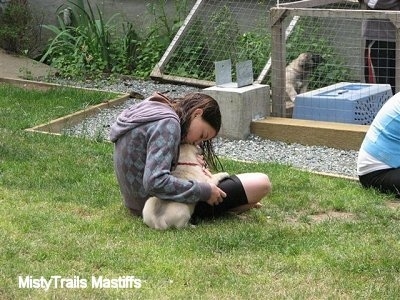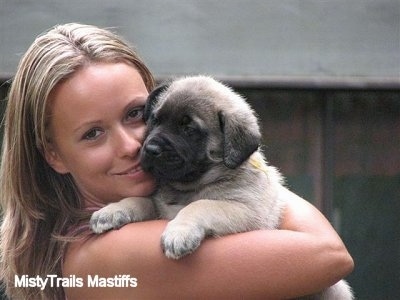 Puppy Love :)
Courtesy of MistyTrails Havanese - Mid-Woof
Although this section is based on a whelping of an English Mastiff, it also contains good general whelping information on large-breed dogs. You can find more whelping information in the links above. The links below tell the story of Sassy, an English Mastiff. Sassy has a wonderful temperament. She loves humans and adores children. An all-around mild mannered, wonderful Mastiff, Sassy, however, is not the best mother toward her puppies. She is not rejecting them; she will nurse them when a human places them on her to feed, however she will not clean the pups or pay any attention to them. It is as if they are not her puppies. This litter is getting mom's milk with major human interaction, manually giving each and every pup what they need. In return, the pups will be super socialized and will make remarkable pets, however the work involved is astounding. It takes one dedicated breeder to keep this situation healthy. Thankfully this litter has just that. Read the links below to get the full story. The pages within include a wealth of information that everyone can appreciate and benefit from.
Whelping: Close-to-Textbook Case