Bruno the Boxer
A day in the life with Bruno the Boxer. 7 years old—85 pounds, 24 1/2 inches from the ground to the highest point of the shoulders (the withers).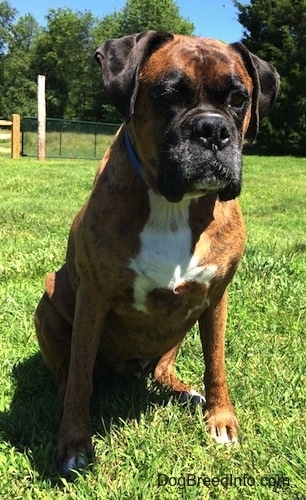 7 years old.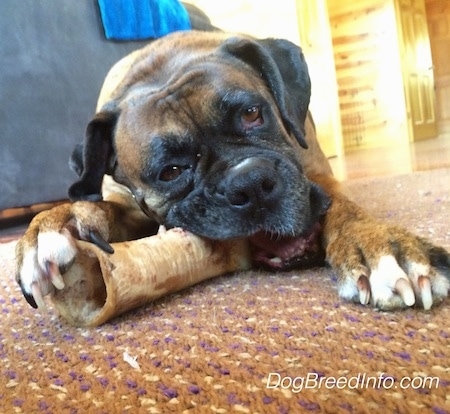 Bruno chewing on his bone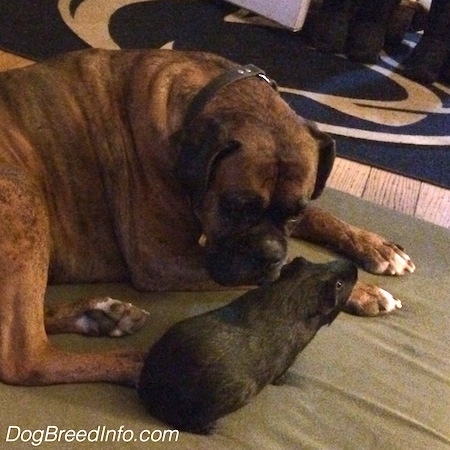 Bruno is still as gentle as ever. This is him with Batman AKA Bruce Wayne, simply called Bruce the guinea pig.