The Adventures of Bruno the Boxer and Spencer the Pit Bull
Winter Cabin Trip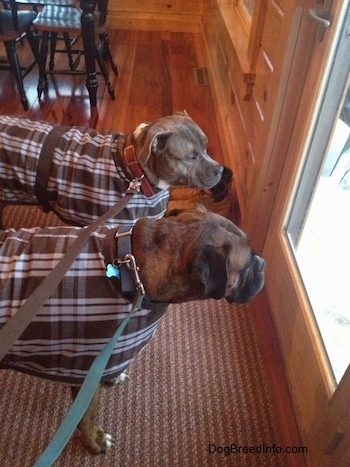 Bruno and Spencer go on a winter cabin trip with 12 kids and 8 adults.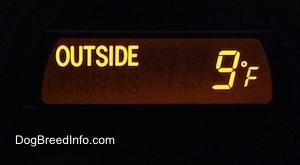 It was a cold few days with snow. It snowed almost the whole time, sometimes coming down heavy. Dog coats were a must if they were to be out any length of time. They spent more time inside than out because of the weather, but they had a blast with all of the human adults and kids.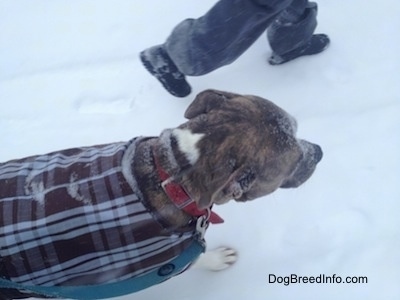 They went on a two-mile walk every morning and a few shorter walks in between. After their walks they were content to spend time inside the warm cabin.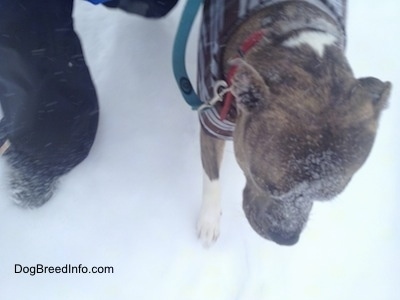 The snow is really coming down now.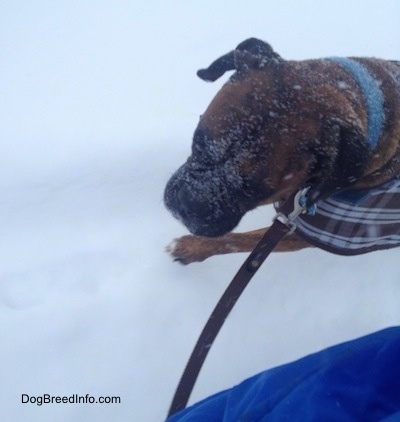 Bruno, you are turning white!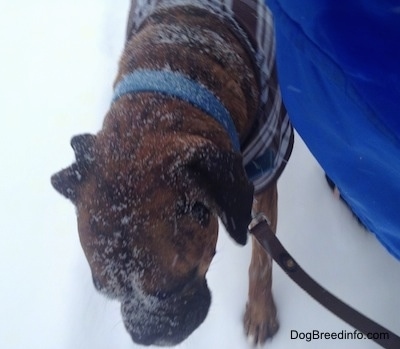 Bruno's knee recovery is going very well. He handled the snow with no problems.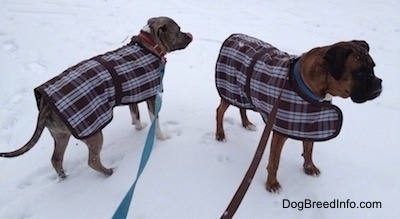 Brrr, it's cold even with our coats on!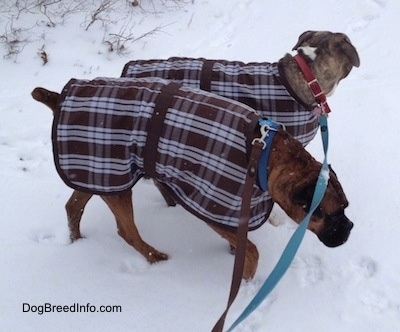 Hey mom, what do you say we head back inside now?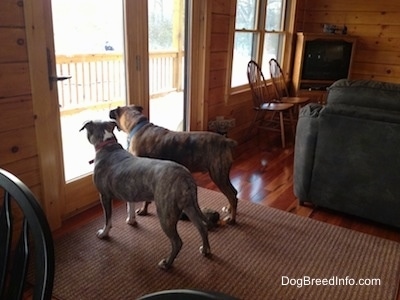 Oh boy, oh boy! Do I see a group of kids heading our way?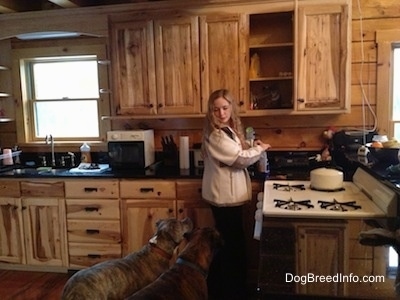 Sara gives the dogs a treat for a trick.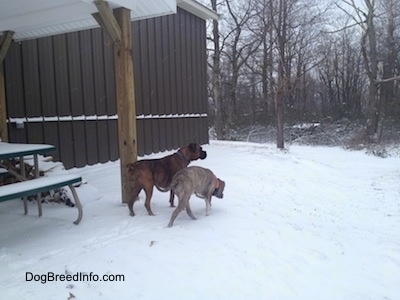 Outside finding a spot to do their morning business
At night when the group met at a second cabin the dogs had a blast. Both of them liked to walk around to the back of the couch and lick people in the neck. Ewwwww... Some of the humans had fun starting play sessions with them. I reminded the humans who were playing with the dogs to make sure the dogs minded their manners. No jumping up on the couch or on humans. Don't let them get too pushy and make sure the humans were the ones to end the play. If you egg them on to act crazy you may find yourself with a dog that gives you more than you can handle. There is a reason why they are good dogs and they can very easily forget their manners if the humans encourage them and do not stick to the rules.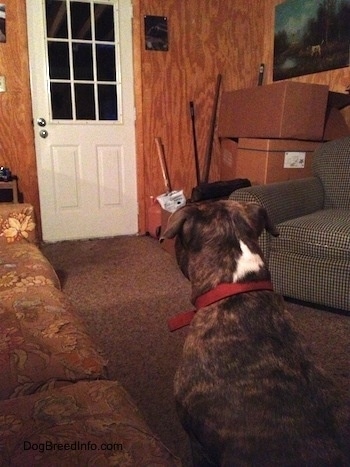 The kids went outside to play hide-and-seek in the dark on the cold, snowy night—a tradition that continues in all types of weather. They are a brave, hardy bunch! Spencer would have loved to go out with them, but he had to stay inside and wait. It was too cold and dark to let him out running free. The open land goes for miles with all types of wild critters that he would have loved to wander off tracking. He also would have given away everyone's hiding spots with that excellent nose of his! He waited, looking at the door. Kids trickled in as they got found and he greeted each one happily.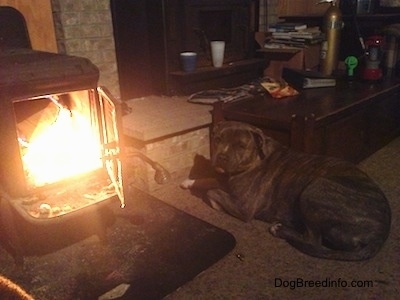 Bruno and Spencer's favorite place was by the fire. It was the cabin's only heat source. There is also no electricity. It is lit with lanterns.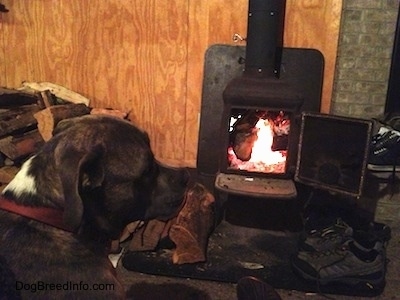 Spencer by the fire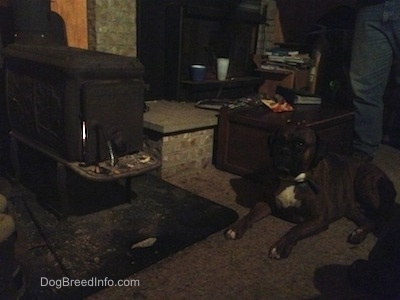 Bruno by the fire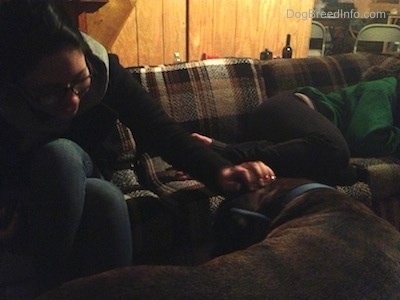 Bruno getting some loving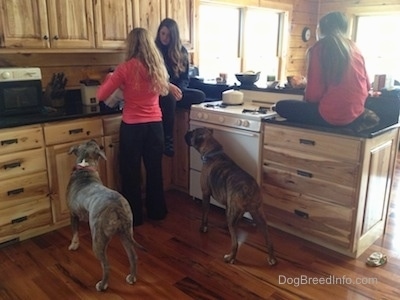 Time for a snack. The dogs have to do tricks before they can have their treats. Hey, do I spy kids all over the counters?! I think they need some puppy classes. ;-)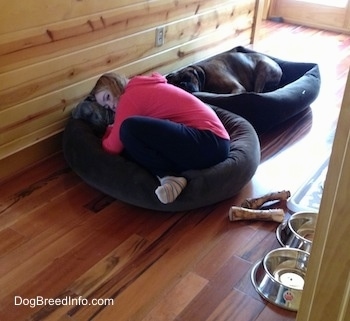 Sara gives Spencer a hug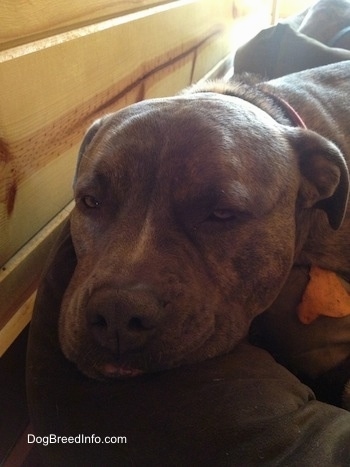 Spencer is exhausted! Camping takes a lot of energy out of him.