The Adventures of Bruno the Boxer and Spencer the Pit Bull
Pack walk and play session with Luna the Beabull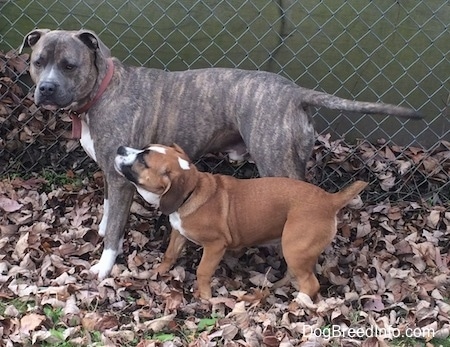 Spencer the Pit Bull at 3 years old with Luna the 5-month-old Beabull puppy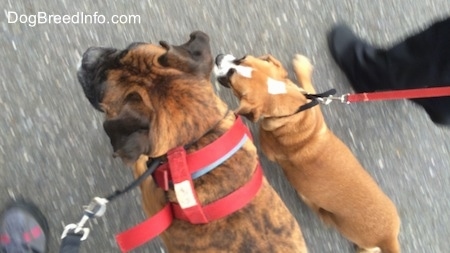 Bruno the Boxer and Spencer the Pit Bull went on a pack walk with their friend Luna the 5-month-old Beabull puppy.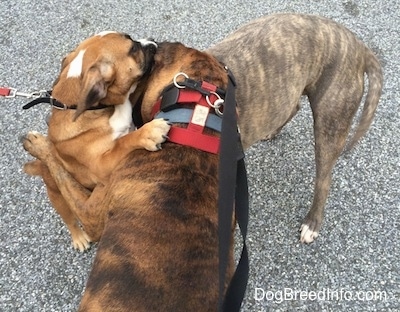 Luna is still learning her leash manners. All she wants to do is play and jump all over the other dogs. "Hey kid, that's my ear you are chewing on!"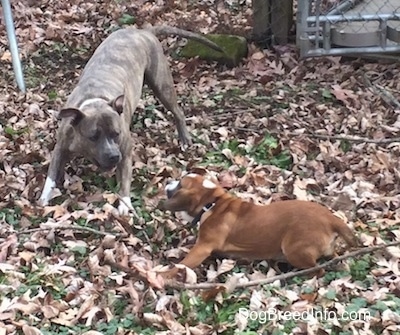 You would think that after a good walk Luna would be exhausted, but NO, she still has energy to burn and she gives Spencer a run for his money. I didn't bring Bruno down to the yard to play after the walk because after three knee surgeries I feel he is at a very high risk of another injury. He was happy to crash by the fireplace.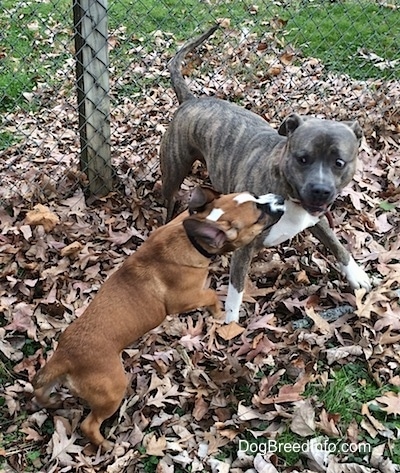 Yikes, that pup is a wild one!
Notice how Spencer's play begins to slow down before Luna's. Luna is a bundle of energy. If you watch closely you can see Spencer doing a few "Pitbull spins". As Spencer gets tired the spins get slower.
Spencer and Luna share the water bowl
Bruno and Spencer: Meet their new friend Luna the Beabull—4 months old