The Adventures of Bruno the Boxer and Spencer the Pit Bull
Tricks for Steak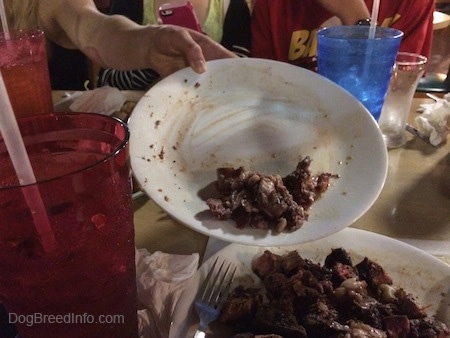 Ok everyone make sure you save some steak for the puppies. Pass it on over for Bruno and Spencer! Doggie bag please. :)
Amie and Sara make Bruno the 6 year old Boxer and Spencer the 3 year old Pit Bull work to earn their doggie-bag steak that we brought home from a restaurant. Bruno was so excited he started doing the wrong tricks, but hey, a trick is a trick, right? Notice his nubby of a tail wagging. Watch Spencer's awesome army crawl.
Bruno waving at Amie for a piece of steak.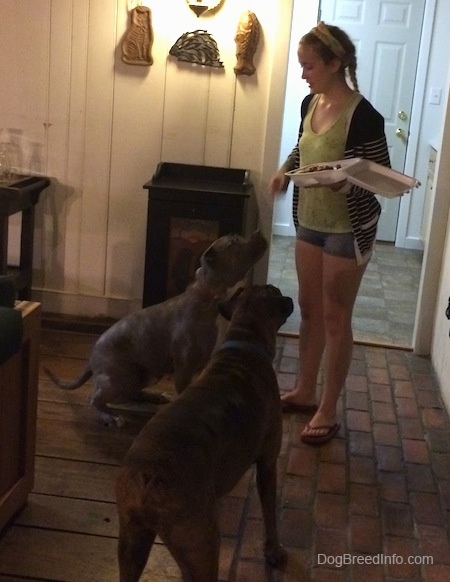 Spencer and Bruno waiting to hear what command Sara will give them for their treat.