Cairn Corgi
Cairn Terrier / Welsh Corgi Hybrid Dogs
Information and Pictures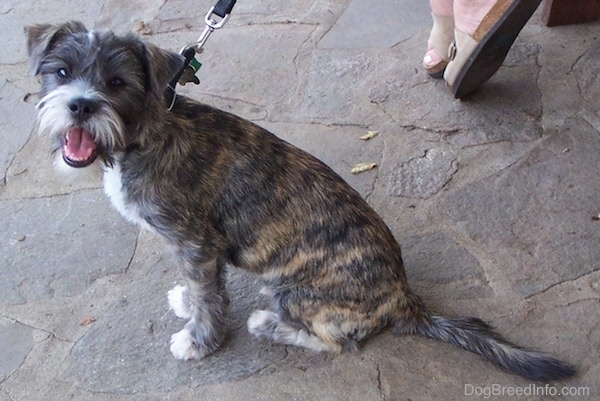 Mack the Cairn Terrier / Corgi mix
Description
The Cairn Corgi is not a purebred dog. It is a cross between the Cairn Terrier and the Welsh Corgi. The best way to determine the temperament of a mixed breed is to look up all breeds in the cross and know you can get any combination of any of the characteristics found in either breed. Not all of these designer hybrid dogs being bred are 50% purebred to 50% purebred. It is very common for breeders to breed multi-generation crosses.
Recognition
ACHC = American Canine Hybrid Club
DRA = Dog Registry of America, Inc.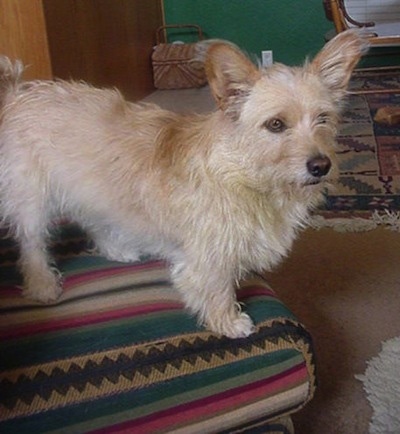 "Found in the Pima County Animal Shelter, Foxie is an awesome dog. There are others out there—met a gentleman walking his dog (older than mine) in a local big box store here in town. His was a male named Simon and was the twin of my female, Foxie. Identical, even in color and beautiful eyes. I've have seen others and they all have the same look and personality. Smart, fun, friendly, easy to train, devoted, but with a terrier need to chase, escape and run. Has no fear. Someone in southern Arizona is breeding these dogs and I would love to find out who."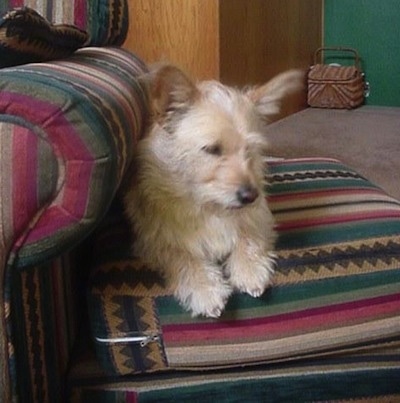 Foxie the Cairn Corgi mix breed dog