Chussel
Brussels Griffon / Chihuahua Hybrid Dogs
Information and Pictures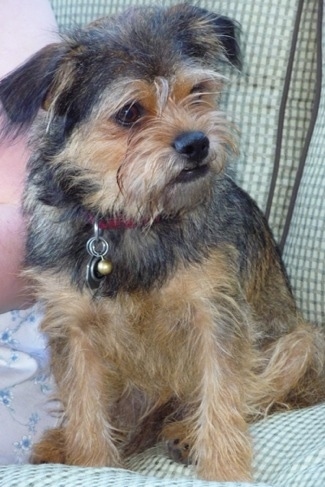 "KW, our Chussel at about 1 year, wondering when you're going to bring him a treat (after all, he's sitting politely). We've found the Chussel or Brissel Chiffon (Brussels Griffon / Chihuahua designer mix) to be an extremely wonderful hybrid that seems to combine the best qualities of the Brussels Griffon and the Chihuahua. They have many endearing qualities such as their complete devotion to their "family," are fun to be around providing hours of antics (especially if you have any other dogs), and have tons of personality."
Other Names
Brissel Chiffon
Bruss-Chi
Chiffon
Description
The Chussel is not a purebred dog. It is a cross between the Brussels Griffon and the Chihuahua. The best way to determine the temperament of a mixed breed is to look up all breeds in the cross and know you can get any combination of any of the characteristics found in either breed. Not all of these designer hybrid dogs being bred are 50% purebred to 50% purebred. It is very common for breeders to breed multi-generation crosses.
Recognition
ACHC = American Canine Hybrid Club
DBR = Designer Breed Registry
DDKC = Designer Dogs Kennel Club
DRA = Dog Registry of America, Inc.
IDCR = International Designer Canine Registry®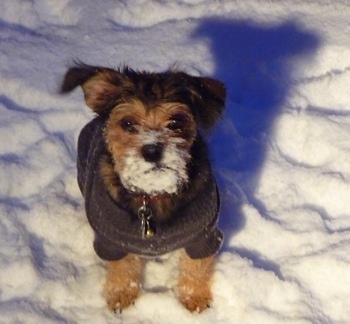 "KW, our Chussel at about 7 months, experiencing his first snow (not too happy about it)."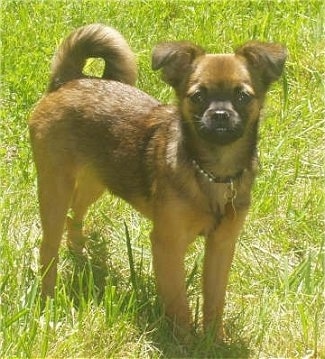 Dolly the Chussel (Chihuahua / Brussels Griffon mix breed dog) at about 1 year old—"She is a Chihuahua and Brussels Griffon mix. Dolly is the spunkiest little thing ever and the best father's day present I could ever have gotten my dad. Dolly possesses physical and character traits of both breeds. We love her dearly."
Dolly the Chussel (Chihuahua / Brussels Griffon mix breed dog) puppy at about 3 months old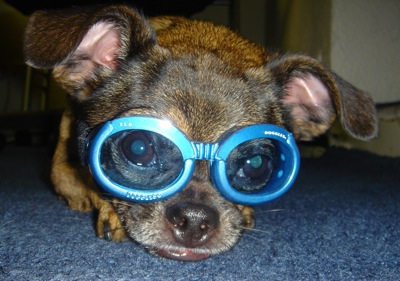 "This is Buggles. He is half Brussels Griffon and Chihuahua at 4 1/2 years old. He has a really calm temperament. His loves his treats (dried chicken/duck treats, cheese and ice cream)."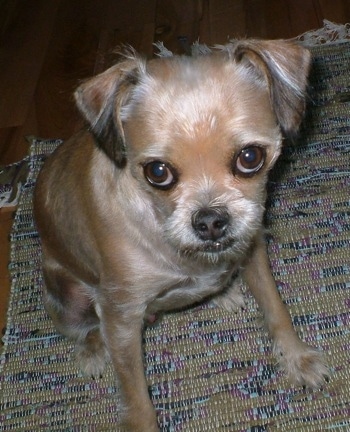 "Griffin the Chussel's best friend is a purebred Boxer. He gets along with all dogs. He has been an excellent companion for our senior dog of 16 years old. He guides the senior dog, who has been losing his eyesight, around the yard and back to the house. When Griffin was a puppy he would watch hockey games and in the summer loved to watch baseball and calf roping."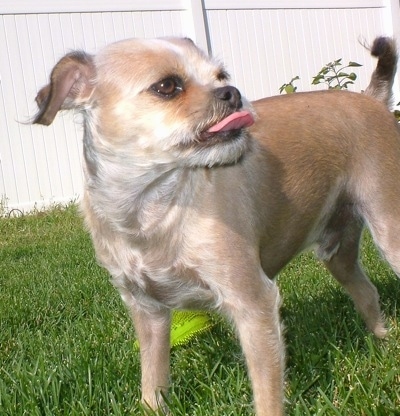 Griffin the Chussel with his tongue sticking out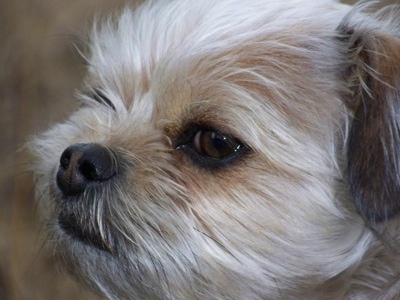 Griffin the Chussel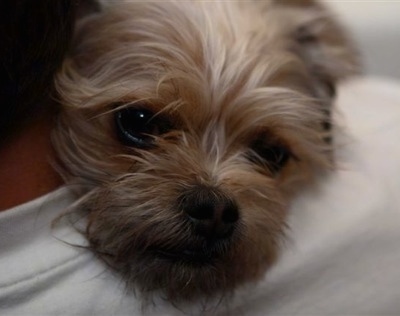 Griffin the Chussel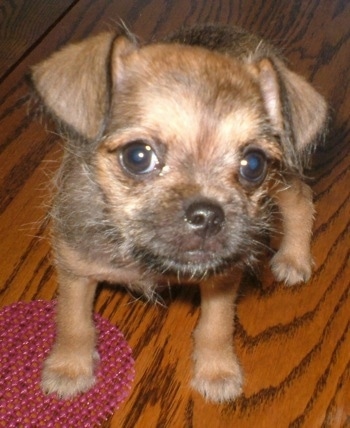 Griffin the Chussel as a young puppy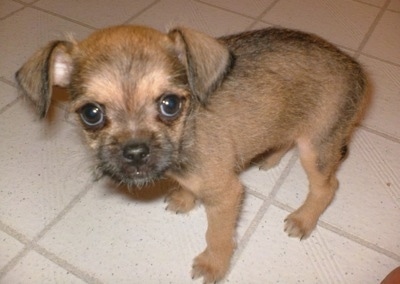 Griffin the Chussel as a young puppy