Cocker-Pei
Cocker Spaniel / Chinese Shar-Pei Hybrid Dogs
Information and Pictures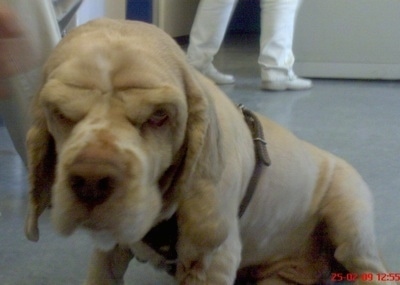 Other Names
Cocker Shar
Fuzzy Walrus
Description
The Cocker-Pei is not a purebred dog. It is a cross between the Cocker Spaniel and the Chinese Shar-Pei. The best way to determine the temperament of a mixed breed is to look up all breeds in the cross and know you can get any combination of any of the characteristics found in either breed. Not all of these designer hybrid dogs being bred are 50% purebred to 50% purebred. It is very common for breeders to breed multi-generation crosses.
Recognition
ACHC = American Canine Hybrid Club
DDKC = Designer Dogs Kennel Club
DRA = Dog Registry of America, Inc.
IDCR = International Designer Canine Registry®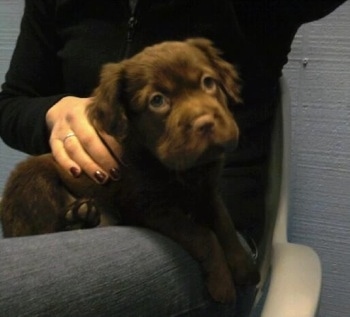 "This is Stella, my Cocker-Pei when she was a 2-month-old puppy. She is very good tempered, and very active. She is a picky eater; usually have to bribe her with chicken. She is very smart, easy to train. Catches on very quickly. She was very, very easy to housebreak. She learned within the first week we had her. Very lovable and good with children. Protective of the house sometimes too much, she barks every time someone walks past the house. She does need exercise, loves to be outside. She would never come in if I did not make her. She gets very restless if she has not had a chance to run around. Overall, I love her very much and she is a great addition to the family."