Corgi Basset
Welsh Corgi / Basset Hound Hybrid Dogs
Information and Pictures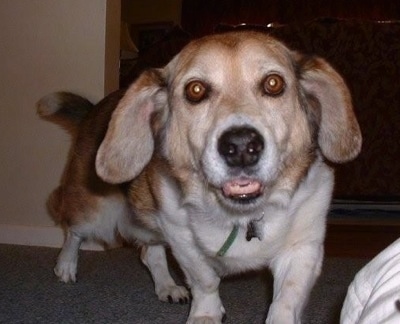 "This is a photo of my best friend Max. He was a gift from my wife on our first wedding anniversary. Until Max came along, I never really understood how much of a family member a dog could truly become. His coat was quite silky but he would shed like a bad sweater in the spring. When our children came along 1 and 3 years later, he was always by their side. He rode in the car next to them on the first day of high school. During all those years he could always be counted on to watch the house when we were gone, help dad change oil in the car and help mom plant flowers. His only nemeses were a squirrel he could never catch, and the garbage men (they're stealing our stuff!). After 16 wonderful years Max passed away peacefully on 12/05/08 in the arms of his family. The empty spot in our hearts will always be deeply felt but it pales in comparison to the years of joy and love he brought us."
Other Names
Basset Corgi
Description
The Corgi Basset is not a purebred dog. It is a cross between the Basset Hound and the Welsh Corgi. The best way to determine the temperament of a mixed breed is to look up all breeds in the cross and know you can get any combination of any of the characteristics found in either breed. Not all of these designer hybrid dogs being bred are 50% purebred to 50% purebred. It is very common for breeders to breed multi-generation crosses.
Recognition
ACHC = American Canine Hybrid Club
DRA = Dog Registry of America, Inc.
IDCR = International Designer Canine Registry®
Recognized Names
American Canine Hybrid Club = Basset Hound x Pembroke Welsh Corgi = Corgi Basset
IDCR = International Designer Canine Registry® = Basset Hound x Pembroke Welsh Corgi = Corgi Basset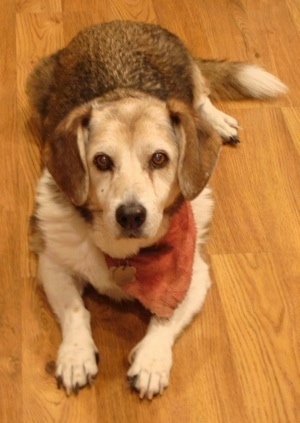 Max the Corgi Basset mix breed dog