Cryptococcus in Dogs
Also known as Crypto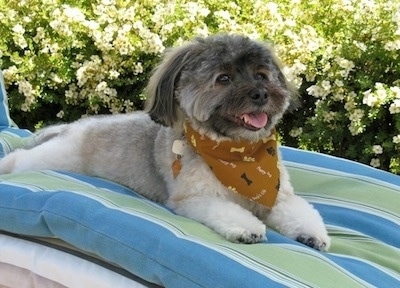 This is Buddy of Mine, happy and healthy and oh so clever, today at 6 1/2 years of age. He was born on December 19, 2005. His mother is named Sophie and his father is named Buca. He became ill during April 2007. He was listless, vomiting and had diarrhea. He couldn't jump off beds and chairs. We went to the vet. The vet could feel a mass in his abdomen. He felt the intestines were infected. He was put on antibiotics. By May 3, 2007, the antibiotics were finished and his stools were normal but he still wouldn't jump on and off furniture. On May 6 diarrhea started again. We gave him a special diet of rice in chicken broth and chopped chicken to entice him but he had no appetite. We went back to the vet where x-rays and blood tests were done.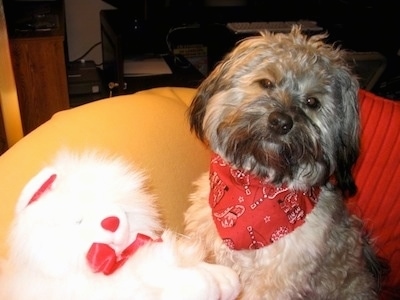 I emailed Bev Dorma from MistyTrails Havanese and asked for advice. She responded, "did they do a test for Cryptococcus?" That day my husband went to the barber and while talking she asked how things were going. When he told her about Buddy's illness she said "Have him tested for Cryptococcus; my dog just died from it." When my husband told me that, I thought two times is enough and called the vet. They said, "It isn't that" and I said, "I want it done."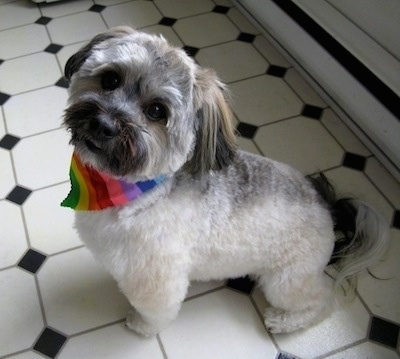 He was already scheduled for a barium x-ray, ultrasound and then surgery on May 17. On May 16 the blood test showed Cryptococcus. It was immeasurable because it was so high; it was off the chart. He had the surgery which showed inoperable growths all around his intestines. That was the mass the vet could feel. He started medication on May 20 called itraconazole. He continued to vomit and have diarrhea. The vet reported his bowel was empty. We began to force-feed him Hills Prescription. By the 25th we discovered the turkey baster works as a force feeder for 30 g of Hill's and 10 g of warm water. That was done 3 times a day. We also offered him cooked rice, about an ice cube size, with chopped chicken. He started to eat a little. Two days later we increased the force feeding to 50 g of Hill's and 20 g of warm water plus anything he'd eat on his own. His vomit lessened but his diarrhea was severe. We gave his medication by syringe down his throat. On May 31 we took a stool sample to the vet because there were medication particles in it. The vet agreed that the medication was not being absorbed and the pharmacy tried a different preparation of the medication.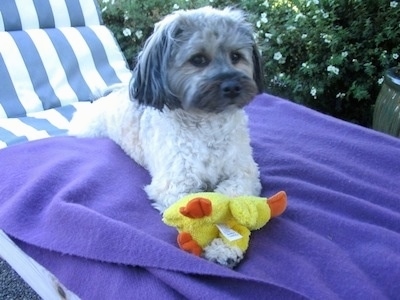 He was having his medication about 7:00 a.m., 3mL by syringe. He was force-fed slurry of Hills Prescription with a turkey baster, warm water and bran (for diarrhea). He was given it again at noon and at 5:00 p.m. He also was offered rice and chicken broth and tiny shreds of chicken or pork.
June 4 was the first GOOD day. His eyes were sparkly again and he jumped off the bed. He ate a rice/chicken cube on his own. He was given a teaspoon of butter once a day as his medication required fat. He loved that.
We continued to force-feed him with the turkey baster three times a day. By the 6th of June he had his first somewhat-formed stool. We added a small amount of kibble called "Go" to his rice dish. As his appetite increased over June and July we decreased the forced feed. July we force-fed him once in morning and for dinner we gave him two rice cubes, 2/3 cup of Go and chicken chopped fine, about a tablespoon to get his interest. The bran was increased and decreased by the formation of the stool. We had lots of substitutions going on to get his appetite going, e.g. beef broth instead of chicken broth, "Go" as treats instead of with meals.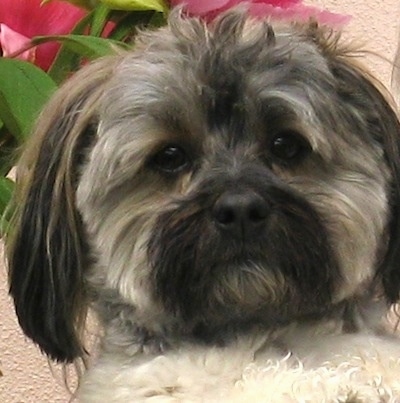 In mid-August 2007 we had a blood test done, the titer count was still off the chart so there was no way of comparing the improvement. But we know he is now bright and jumping on and off things and swimming and is having solid stools. The vet says by feel he knows the size of the growth has decreased. Buddy has gone through a lot. The vet's advice is to try to keep his stress to the minimum which is not always easy. Buddy continues to have occasional diarrhea and the vet suggested a diet change.
He is currently fed 1/4 cup of Go kibble, 1/4 cup slurried sweet potato (the consistency of mashed potatoes) and a tablespoon of chopped chicken twice a day. He loves it; his stools are perfect and nearly the same time every day.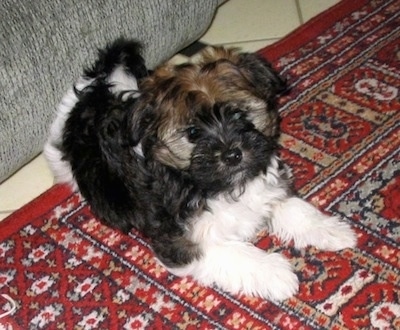 On September 5, 2008 a blood test showed the Cryptococcus was now on the chart so the titer count had come way down. The vet can't find the growth by touch. We have had a blood test done yearly and it has continued to come down. It was what they called "a weak one of 100" the last time. The lab in Vancouver says their advice is to continue medication for his lifetime as the testing may not be accurate enough to know when it has completely left his system. They have no previous experience to go by.
My advice would be, if your dog is ill and they do blood tests, ask them to include the testing for crypto. If we had missed it, the medicine wouldn't have been prescribed in time to save him. We are so grateful! Buddy is our miracle dog!
Peggy