Chinese Chongqing Dog
Information and Pictures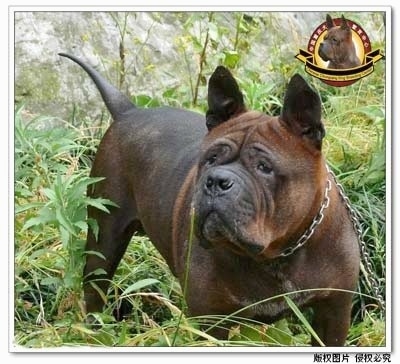 This photo is courtesy of Chinese Chongqing Dog Breeding Center (CCDBC) in China, which states, "Our objective is to protect and promote this extremely rare and unique breed which has been in existence more than 2000 years in China."
Description
The Chongqing Dog is a medium sized dog with a deep brown/mahogany color in a thin coat. Its ears are erect and teeth should meet in scissor bite or be slightly undershot. The teeth should not be visible when the mouth is closed in a natural position. Males should be muscular and well defined, whereas females tend to be more streamlined with an air of femininity.
Temperament
The Chongqing Dog is noble, alert, intelligent and dignified. It is good with respectful children, but can be aloof with dogs it is not familiar with. Proper leadership and canine to human communication will resolve this. Socialize this working breed well as a puppy with other dogs and non-canine pets. The Chinese Chongqing Dog is fearless, powerful and muscular. They are natural non-canine pets. The Chinese Chongqing Dog is fearless, powerful and muscular. They are natural guard dogs with high drive but are not suitable for competitive or police bite work. If its owner is not with it and a stranger approaches, the Chongqing Dog will heighten watchfulness and make its presence known. If its owner is present, and it sees the stranger is friendly, it will drop its guard even if the owners leave. They are independent and can be a little standoffish with strangers at first but are extremely devoted to their family. Since the Chongqing Dog is an evolutionary breed and not "manmade," their natural instincts are extremely keen and require a dominant owner that isn't heavy-handed. They do best with an owner who is calm, but firm, confident and consistent with the rules.
Height, Weight
Height: Males 16 - 19.5 inches (40 - 50 cm) Females14 - 16 inches (35 - 40 cm)
Weight: Males 44 - 54 pounds (20 - 25 kg) Females 33 - 44 (15 - 20 kg)
Health Problems
Because the dog's coat is very short and sparse, some Chongqing Dogs can develop skin problems, but it is not common in this breed. A premium diet, preferably human grade, will significantly reduce the chance of skin problems. Natural selection has successfully eliminated undesirable traits in the breed. Furthermore, there has been no inbreeding among the Chongqing Dog. Therefore, no known major health problems exist in the Chongqing Dog.
Living Conditions
The Chongqing Dog will do okay in an apartment if it is sufficiently exercised, but it isn't ideal. Breeders in the U.S. usually won't sell to anyone living in an apartment. This is a dog of medium size; it does not need a large space, but it does need regular exercise and loves a nice, grassy yard. The Chongqing Dog tends to prefer quieter moments when at home with its family and will not do well in a "rowdy" household.
Exercise
This breed needs at least 30 minutes of vigorous exercise a day. They make good jogging and hiking companions or at least need to have a daily, brisk, long walk. Whether you are walking or jogging it is important that the dog is made to heel beside or behind the human holding the lead. Never in front, as instinct tells a dog the leader leads the way, and that leader needs to be the human. The Chinese Chongqing Dog is a natural hunter and should never be allowed to roam without supervision.
Life Expectancy
About 18 years.
Litter Size
About 3 to 6b puppies
Grooming
This breed does not require a lot of grooming. Bathe only when necessary.
Origin
The Chinese Chongqing Dog is an ancient and unique breed, thought to have been in existence since the Han Dynasty in China. The origin of this breed is Chongqing, located in the southwestern region of China. Chongqing Dogs are used for hunting (scent hound) and protection of the home; they are good working dogs and family companions. Few people know the breed in the world. It is even rare in China.
Group
--
Recognition
APRI = American Pet Registry, Inc.
CCDBC = Chinese Chongqing Dog Breeding Center
CCDC - ChineseChongqing Dog Club (of China)
CKCA = Chongqing Kennel Club of America
DRA = Dog Registry of America, Inc.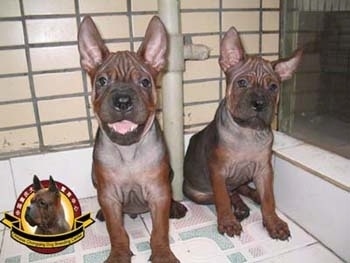 Chinese Chongqing puppies, photo courtesy of Chinese Chongqing Dog Breeding Center (CCDBC) (of China)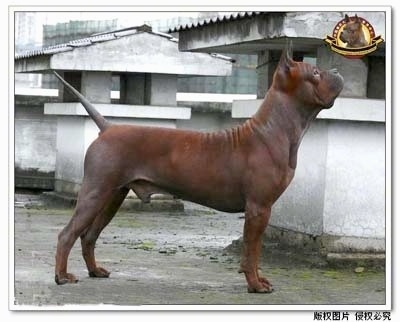 Photo courtesy of Chinese Chongqing Dog Breeding Center (CCDBC) (of China)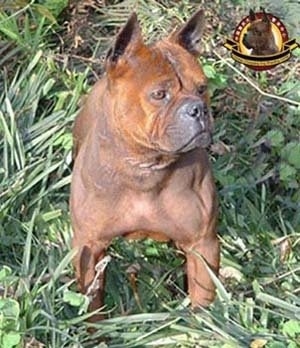 Photo courtesy of Chinese Chongqing Dog Breeding Center (CCDBC) (of China)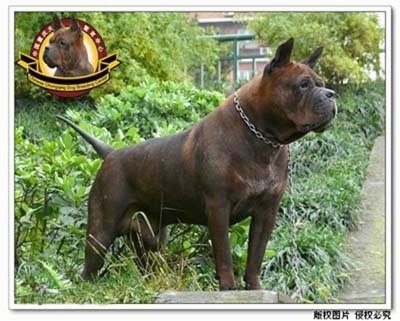 Photo courtesy of Chinese Chongqing Dog Breeding Center (CCDBC) (of China)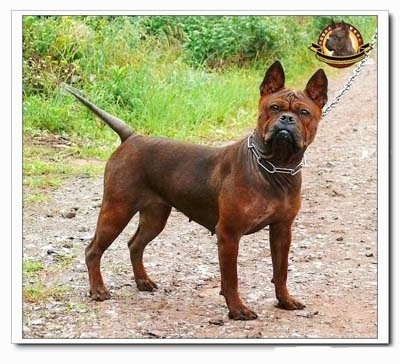 Photo courtesy of Chinese Chongqing Dog Breeding Center (CCDBC) (of China)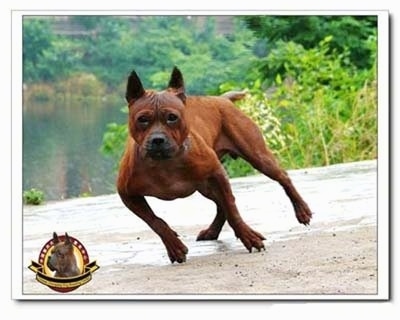 Photo courtesy of Chinese Chongqing Dog Breeding Center (CCDBC) (of China)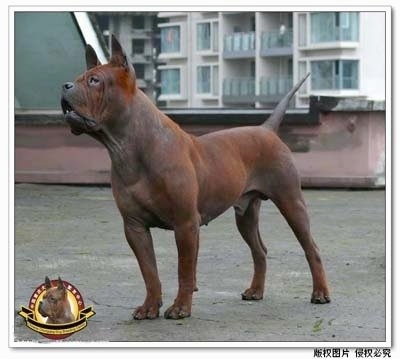 Photo courtesy of Chinese Chongqing Dog Breeding Center (CCDBC) (of China)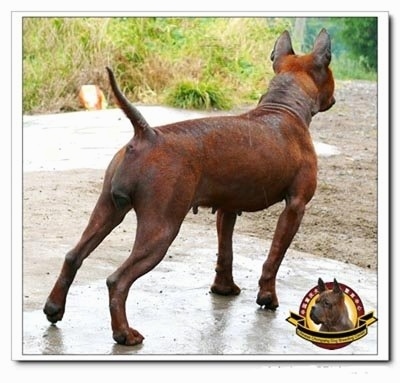 Photo courtesy of Chinese Chongqing Dog Breeding Center (CCDBC) (of China)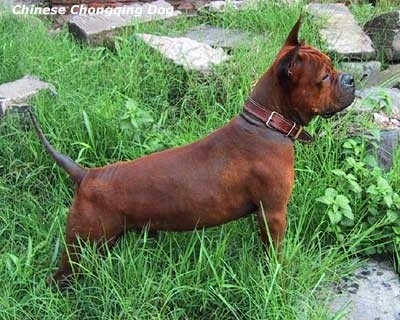 Photo courtesy of Chinese Chongqing Dog Breeding Center (CCDBC) (of China)
This is ChengGong; the name means "success." Photo courtesy of The Chinese Chongqing Dog Club (of China), owned by Zhou Ming-Sheng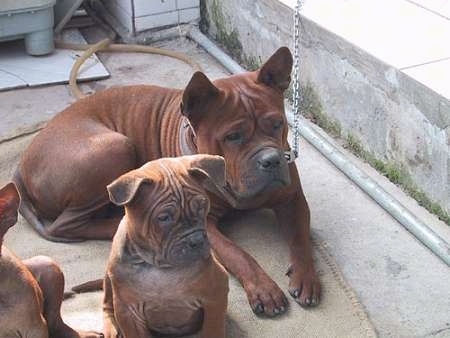 Adult Chongqing Dog with her puppies, photo courtesy of The Chinese Chongqing Dog Club (of China), owned by Zhou Ming-Sheng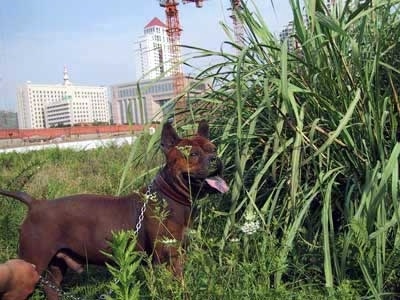 Photo courtesy of The Chinese Chongqing Dog Club (of China)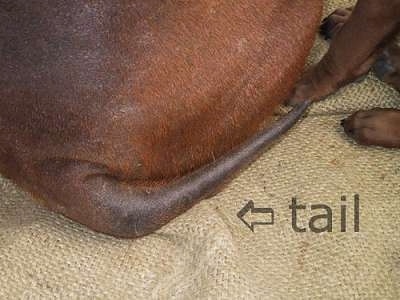 Its tail is the same as bamboo shoot thick and round at the base. Photo courtesy of The Chinese Chongqing Dog Club (of China)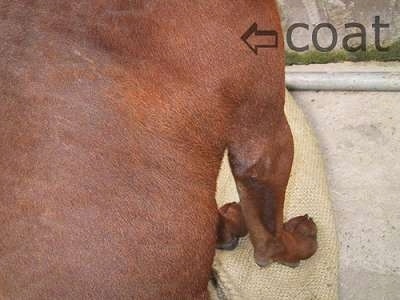 The dog's coat is very short and sparse, especially on the back. Photo courtesy of The Chinese Chongqing Dog Club (of China)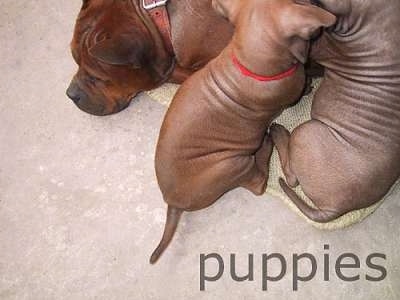 These puppies are 40 days old. Pay attention to their coats and tails. Photo courtesy of The Chinese Chongqing Dog Club (of China)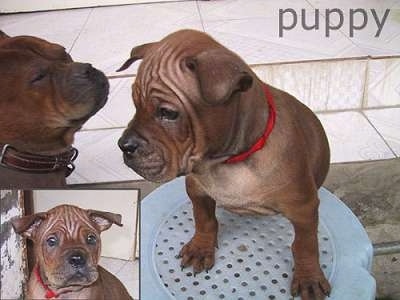 Chinese Chongqing Dog puppies, photo courtesy of The Chinese Chongqing Dog Club (of China)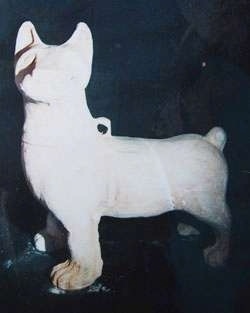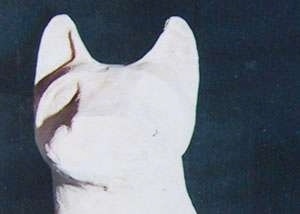 The Chinese Chongqing dog is an ancient breed. It has been in existence since the Han Dynasty, but few people know the breed. This sculpture disentomb came from a tomb from the Han Dynasty. It was made about 1,700 years ago, and it was discovered in Chongqing in 1987. Photo courtesy of The Chinese Chongqing Dog Club (of China)