Cockapin
Miniature Pinscher / Cocker Spaniel Hybrid Dogs
Information and Pictures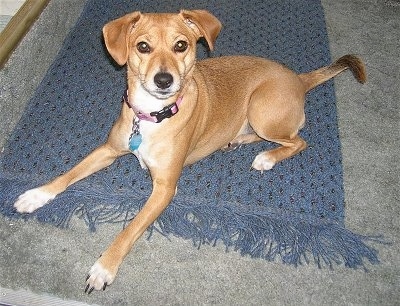 Satchel, a 1½-year-old Cocker / Min Pin cross (Cockapin)—her owner says, "She is full of energy."
Other Names
Cocker-Pin
Miniature Spaniel
Description
The Cockapin is not a purebred dog. It is a cross between the Miniature Pinscher and the Cocker Spaniel. The best way to determine the temperament of a mixed breed is to look up all breeds in the cross and know you can get any combination of any of the characteristics found in either breed. Not all of these designer hybrid dogs being bred are 50% purebred to 50% purebred. It is very common for breeders to breed multi-generation crosses.
Recognition
ACHC = American Canine Hybrid Club
DBR = Designer Breed Registry
DDKC = Designer Dogs Kennel Club
DRA = Dog Registry of America, Inc.
IDCR = International Designer Canine Registry®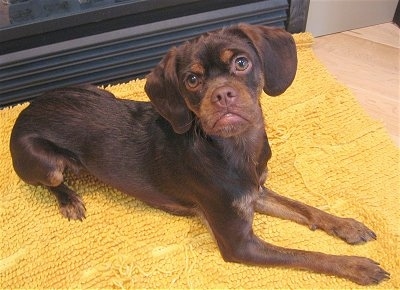 Cloe the Cockapin at 1 year old (Min Pin / Cocker Spaniel mix breed dog)—"TONS OF ENERGY!!!"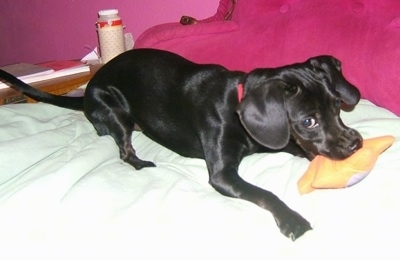 "This is a photo of my dog Poppy. Her mother was a Min Pin and her father was a Cocker Spaniel. Poppy is about 7 months old right now and she has no shortage of energy. She was named for the flower and for the way she pops up and down when she runs or wants your attention. She is a very friendly dog, who can be a little nippy when she plays (we're working on it). She is a beautiful, loving and quiet dog with better ears than my Gordon Setter. Her only fault is that she will occasionally pee when she is really excited or just plain scared. She is still young so we expect that this might go away with age."