Daisy Dog
Bichon Frise / Poodle / Shih-Tzu Hybrid Dogs
Information and Pictures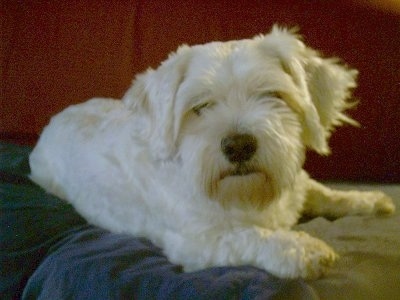 Sasha the Daisy Dog (Bichon / Shih-Tzu / Poodle mix) at 8 years old
Description
The Daisy Dog is not a purebred dog. It is a cross between the Bichon Frise / Poodle / Shih-Tzu. The best way to determine the temperament of a mixed breed is to look up all breeds in the cross and know you can get any combination of any of the characteristics found in all breeds. Not all of these designer hybrid dogs being bred are 50% purebred to 50% purebred. It is very common for breeders to breed multi-generation crosses.
Recognition
DRA = Dog Registry of America, Inc.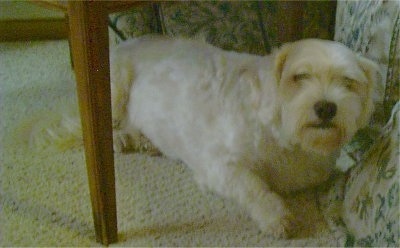 Sasha the Daisy Dog (Bichon / Shih-Tzu / Poodle mix) at 8 years old
"Bandit is a 10-year-old Daisy Dog (Bichon / Poodle / Shih-Tzu hybrid). He is very playful, and always full of excitement. He has an excellent temperament, a great family dog. He loves chicken and rice dog food, well actually that's the only dog food he eats...picky, picky, picky. One of his not so good habits is that he is definitely a night dog. He is up every night running around and trying to go outside. I guess it's because he sleeps all day. I take him for a walk every day right before bed, hoping to tire him out so he will sleep all night, sometimes it works, and sometimes it doesn't. A dog his size should be getting about a walk or two every day, especially puppies! Daisy Dogs are overall wonderful animals to have around as part of the family."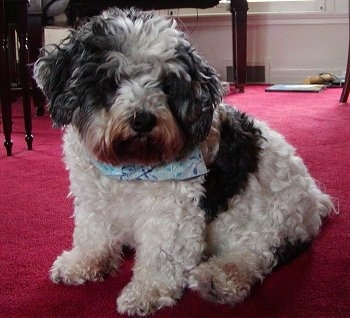 Calvin is an 8-year-old male Daisy Dog.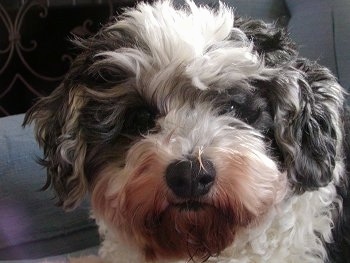 Calvin is an 8-year-old male Daisy Dog.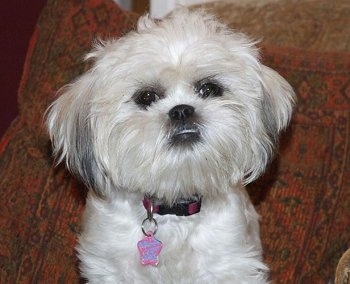 Kizzie the Daisy Dog, a little dog with a BIG personality :o)