Fo-Chon
Bichon Frise / Toy Fox Terrier Hybrid Dogs
Information and Pictures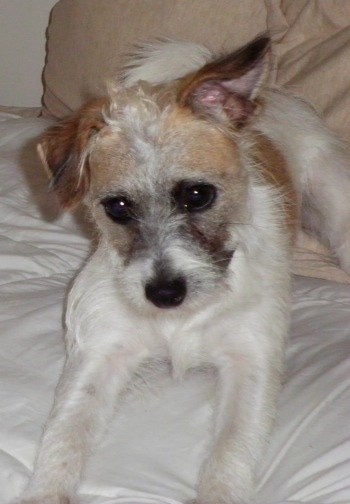 "I am a proud owner of a Fo-Chon. My dog's name is Lucky and he is about 10 months old in this picture. He still acts like a puppy and hasn't lost his puppy look. He has a lot of personality and entertains me on a regular basis. I live in an apartment and he does well living in a smaller environment, although he does need at least a daily walk. I think this mix is such a cool mix and more people should know more about Fo-Chons. Lucky is a very cuddly, happy little dog that loves to be with me all the time. He follows me from room to room when I'm doing things. He puts so much joy into my life."
Other Names
Toy Fo-Chon
Description
The Fo-Chon is not a purebred dog. It is a cross between the Bichon Frise and the Toy Fox Terrier. The best way to determine the temperament of a mixed breed is to look up all breeds in the cross and know you can get any combination of any of the characteristics found in either breed. Not all of these designer hybrid dogs being bred are 50% purebred to 50% purebred. It is very common for breeders to breed multi-generation crosses.
Recognition
ACHC = American Canine Hybrid Club
DDKC = Designer Dogs Kennel Club
DRA = Dog Registry of America, Inc.
IDCR = International Designer Canine Registry®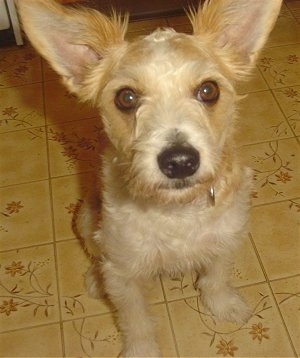 Henry the Fo-Chon (Bichon / Fox Terrier hybrid)—"Henry is a fun-loving dog who is very, very protective of me and wants to spend every moment by my side. He is ready and alert for me to make my next move, so he can follow."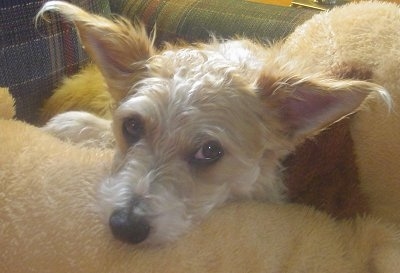 Henry the Fo-Chon (Bichon / Fox Terrier mix breed dog) settling in for the night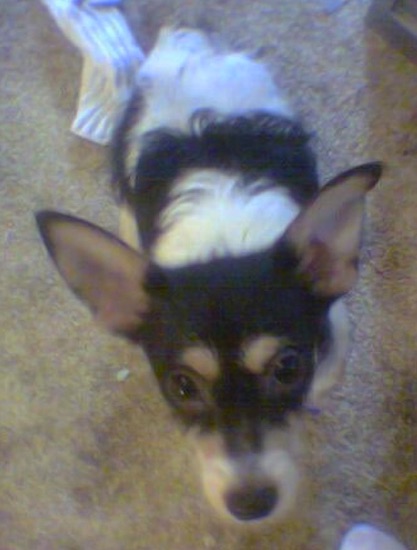 Duncan the Toy Fox Terrier / Bichon Frise mix (Fo-Chon)—"He is a handful. On the paperwork it said his tail was docked. If you look he has the ears of the toy, but in jumbo size. His coat is funny; it is wiry and long on top and short on other areas. He is very protective of me and his best friend and nemesis is Whitticus, my 13-year-old cat. It is a love/hate thing. He has "big dog" syndrome and does not do well with other dogs so far, but that may be because I have not had him around many. I can say he is very, very smart and jumps like he is on a pogo stick. People always ask me, "What is that?" HAHA I say, "Part bat and part cat with a little dog in the middle.""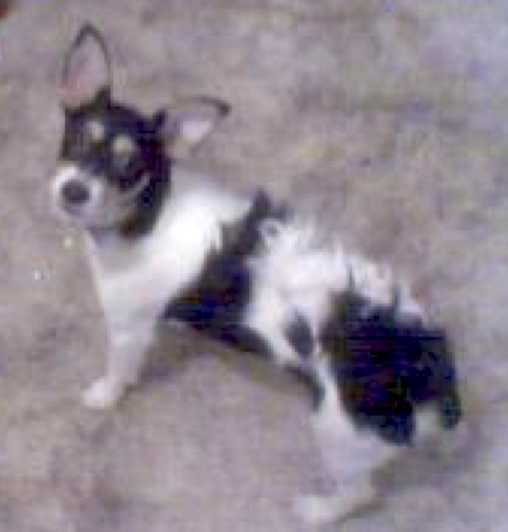 Duncan the Toy Fox Terrier / Bichon Frise mix (Fo-Chon)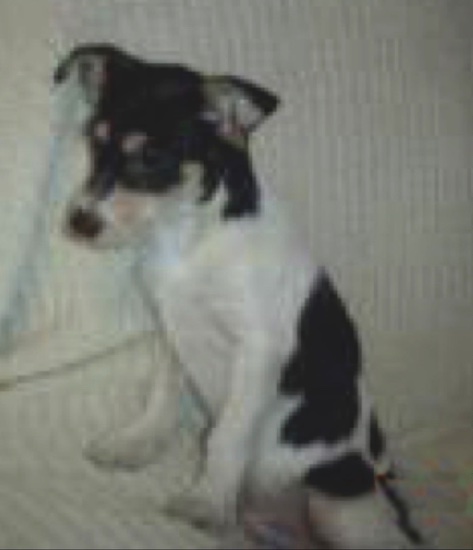 Duncan the Toy Fox Terrier / Bichon Frise mix (Fo-Chon)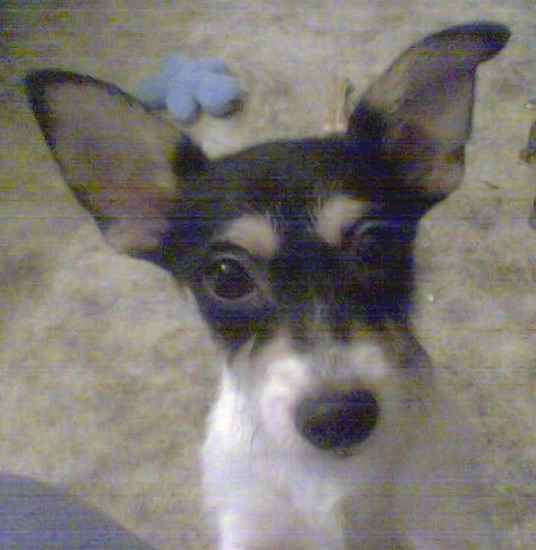 Duncan the Toy Fox Terrier / Bichon Frise mix (Fo-Chon)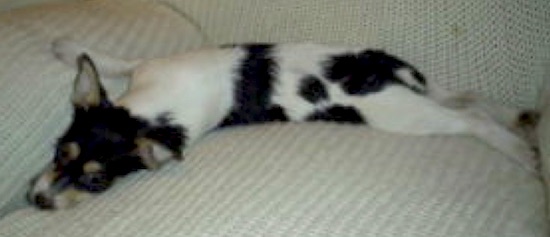 Duncan the Toy Fox Terrier / Bichon Frise mix (Fo-Chon)