Finnish Lapphund
Information and Pictures
Fihtolas Wonderboy aka Dacey, a prized male Finnish Lapphund has made his UKC Championship in 2004. He was also selected Best of Breed in the first Finnish Lapphund Club of America Specialty event of 2005.
Othere Names
Lapinkoira
Suomenlapinkoira
Recognition
ACA = American Canine Association Inc.
AKC = American Kennel Club
ANKC = Australian National Kennel Club
DRA = Dog Registry of America, Inc.
NAPR = North American Purebred Registry, Inc.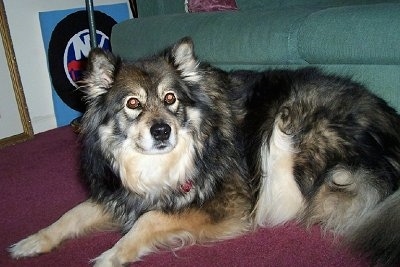 Roxy the Finnish Lapphund—"I took this photo on Roxy's 5th birthday. Although she can be a bit stubborn, I wouldn't trade her for anything. She is the sweetest dog and has the biggest personality; she always puts a smile on my face. I would recommend this breed of dog to anyone who has a yard and a lot of energy!"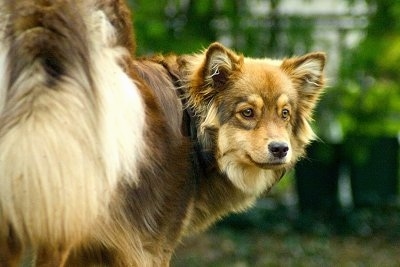 Kastanjetorpets Holly, a female adult Finnish Lapphund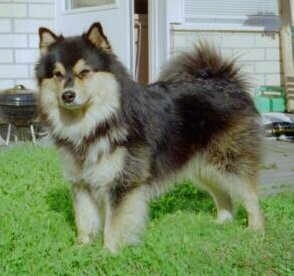 Adult Finnish Lapphund—Photo courtesy of Dino's Page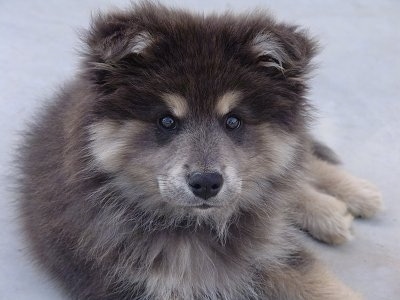 Jaska the 12-week-old, male, blue Finnish Lapphund puppy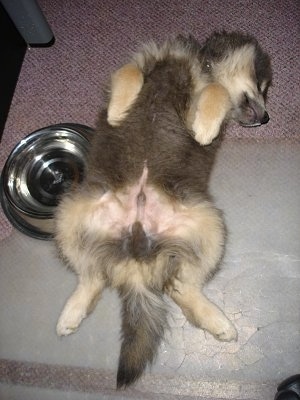 Jaska the 12-week-old, male, blue Finnish Lapphund puppy belly-up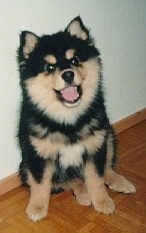 Finnish Lapphund puppy—Photo courtesy of Dino's Page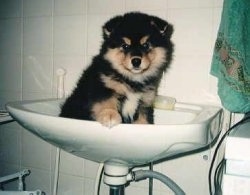 Finnish Lapphund puppy in the sink—Photo courtesy of Dino's Page