Golden Border Retriever
Border Collie / Golden Retriever Hybrid Dogs
Information and Pictures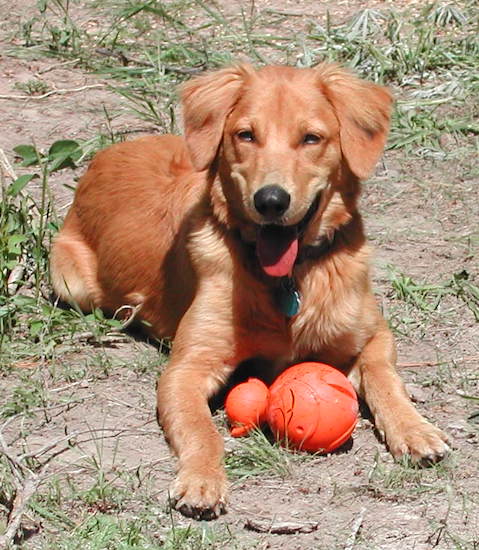 Shelby the Golden Border Retriever at 8 months old—"This is an amazing dog! He is 8 months old in this picture and just the smartest and funniest dog I have ever seen. I have had many different breeds in my life ranging from Poodles, Scotties, Shepherds, Collies and various Terriers and have to say this animal was the best dog to train. He has the herding instinct from the Border Collie and the devotion and love from the Golden Retriever. He was housetrained in no time and picked up commands like sit, stay, come, lie down and fetch at about 4 months old. Never chewed up anything that was not his to chew. My grandson taught him to "do circles" and he jumps up in the air and does a pirouette. Anyway, I would love to get one myself as this dog belongs to my daughter's fiancé. We keep asking to dog-sit him and he does get to come and visit for sometimes a week at a time. We always say we need a "Shelby fix" and beg for his company. I think they broke the mold when they made him. He has the crimped hair on the back side of his ears that is so cute."
Description
The Golden Border Retriever is not a purebred dog. It is a cross between the Golden Retriever and the Border Collie. The best way to determine the temperament of a mixed breed is to look up all breeds in the cross and know you can get any combination of any of the characteristics found in either breed. Not all of these designer hybrid dogs being bred are 50% purebred to 50% purebred. It is very common for breeders to breed multi-generation crosses.
Recognition
DRA = Dog Registry of America, Inc.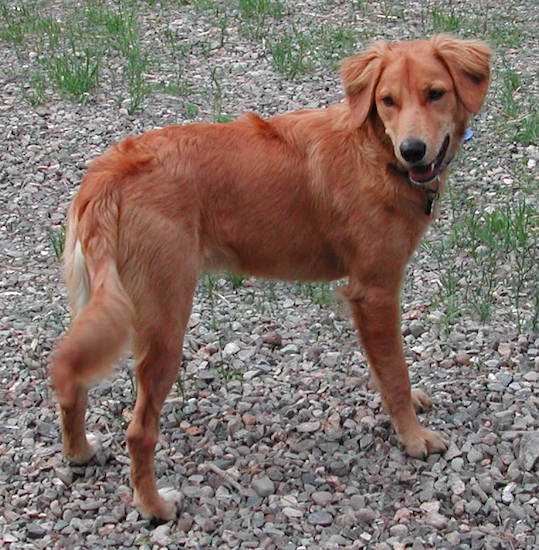 Shelby the Golden Border Retriever (Golden Retriever / Border Collie mix) at 8 months old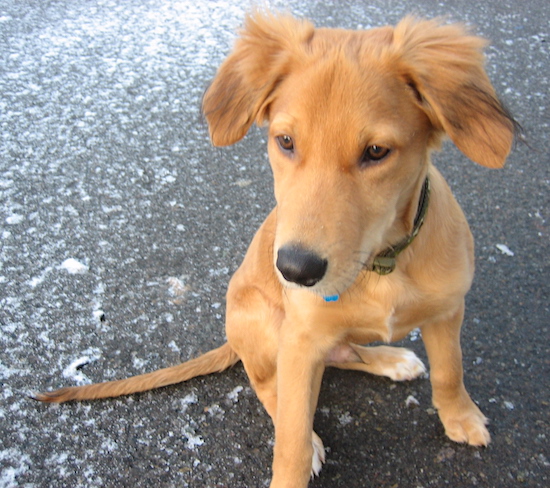 Shelby the Golden Border Retriever(Golden Retriever / Border Collie mix) as a puppy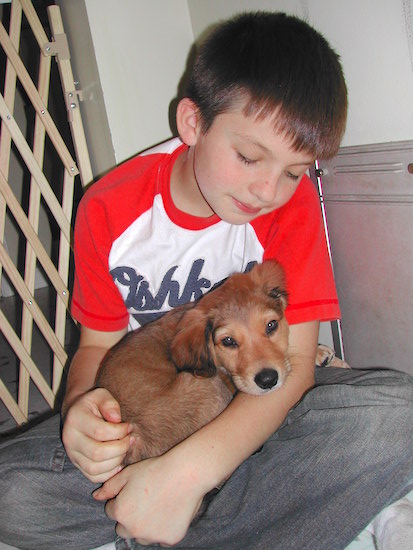 Shelby the Golden Border Retriever (Golden Retriever / Border Collie mix) as a young puppy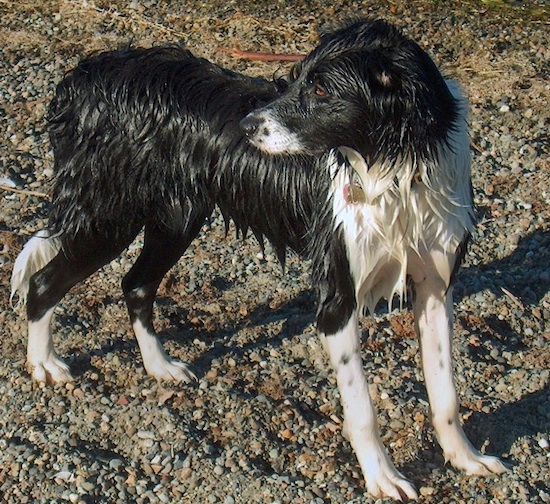 "These are pictures of my dog Tasha at 3 and a half years old. She is a Border Collie / Golden Retriever mix. She loves to swim, hike, catch Frisbees and cuddle. Her nickname is Tashi and she responds to different kinds of tricks."
Tasha the Golden Border Retriever (Golden Retriever / Border Collie mix) at 3 years old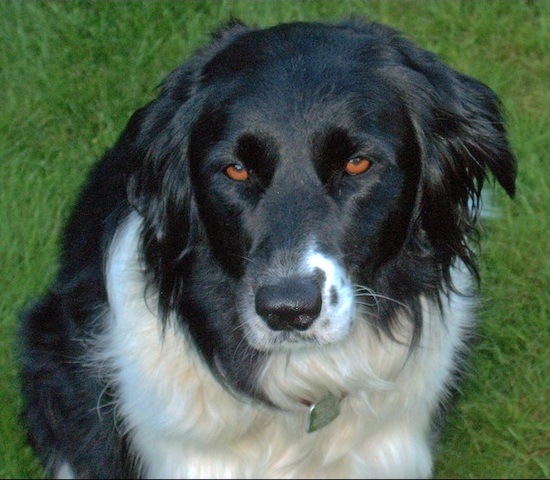 Tasha the Golden Border Retriever (Golden Retriever / Border Collie mix) at 3 years old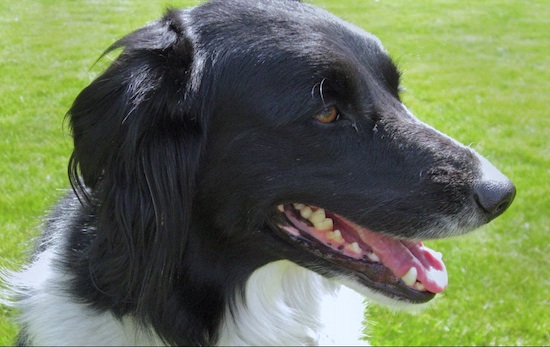 Tasha the Golden Border Retriever (Golden Retriever / Border Collie mix) at 3 years old
Tasha the Golden Border Retriever (Golden Retriever / Border Collie mix) at 3 years old