Golden Sammy
Golden Retriever / Samoyed Hybrid Dogs
Information and Pictures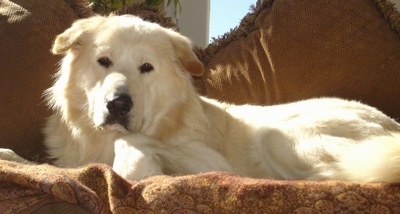 "This is Shiloh the Golden Retriever / Samoyed mix, my best friend and love of my life. He is very unique looking; everywhere we go people stop and ask what kind of a dog he is. He has the most loving, caring and energetic personality a dog could ever have. He is a very special part of our family."
Description
The Golden Sammy is not a purebred dog. It is a cross between the Golden Retriever and the Samoyed. The best way to determine the temperament of a mixed breed is to look up all breeds in the cross and know you can get any combination of any of the characteristics found in either breed. Not all of these designer hybrid dogs being bred are 50% purebred to 50% purebred. It is very common for breeders to breed multi-generation crosses.
Recognition
DRA = Dog Registry of America, Inc.
Shiloh the Golden Retriever / Samoyed mix (Golden Sammy)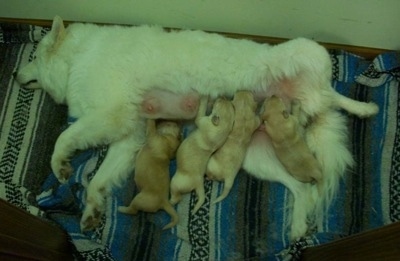 "Our three-year-old Samoyed Sugar got out and we ended up with four beautiful Golden Retriever / Samoyed puppies: Elliot, Winnie, Oliver and Nora. They are absolutely adorable and seem like they will be great dogs. We already had them sitting, lying down, coming and spinning at 7 weeks. They seem to be very well behaved and quick learners, very active and sociable. It was extremely easy to find these gorgeous pups homes, including ourselves as Elliot's official family."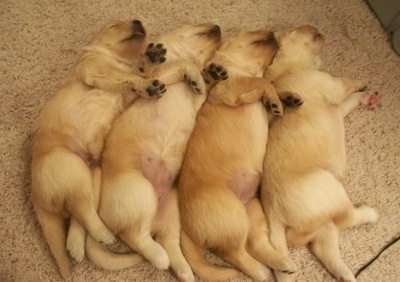 Newborn Golden Retriever / Samoyed mix puppies Elliot, Winnie, Oliver and Nora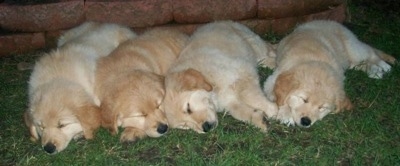 Golden Retriever / Samoyed mix puppies Elliot, Winnie, Oliver and Nora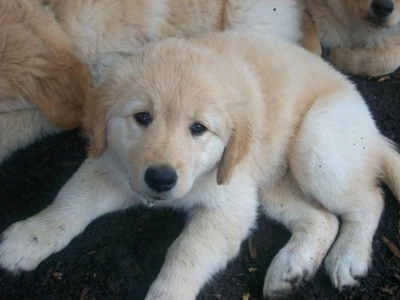 Golden Retriever / Samoyed mix puppy (Golden Sammy)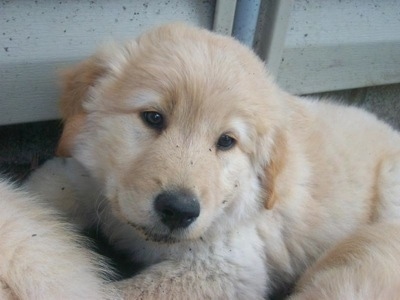 Golden Retriever / Samoyed mix puppy (Golden Sammy)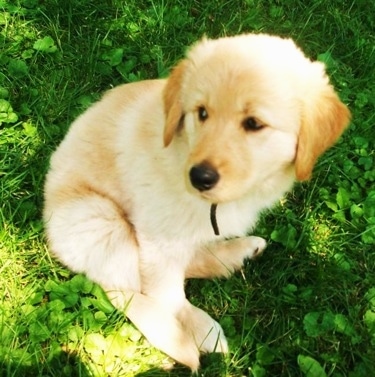 Golden Retriever / Samoyed mix puppy (Golden Sammy)