Griffonese
Brussels Griffon / Pekingese Hybrid Dogs
Information and Pictures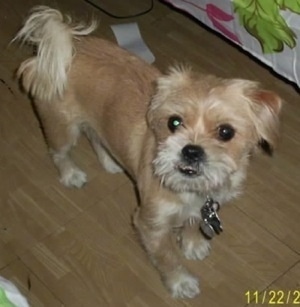 Poochie the Brussels Griffon / Pekingese mix (Griffonese)
Description
The Griffonese is not a purebred dog. It is a cross between the Brussels Griffon and the Pekingese. The best way to determine the temperament of a mixed breed is to look up all breeds in the cross and know you can get any combination of any of the characteristics found in either breed. Not all of these designer hybrid dogs being bred are 50% purebred to 50% purebred. It is very common for breeders to breed multi-generation crosses.
Recognition
ACHC = American Canine Hybrid Club
DBR = Designer Breed Registry
DDKC = Designer Dogs Kennel Club
DRA = Dog Registry of America, Inc.
IDCR = International Designer Canine Registry®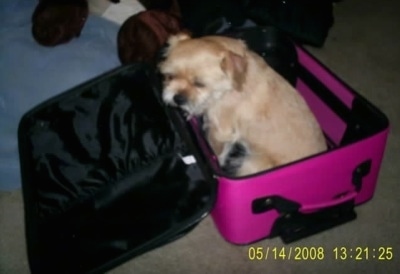 Poochie the Brussels Griffon / Pekingese mix (Griffonese) sleeping in a pink suitcase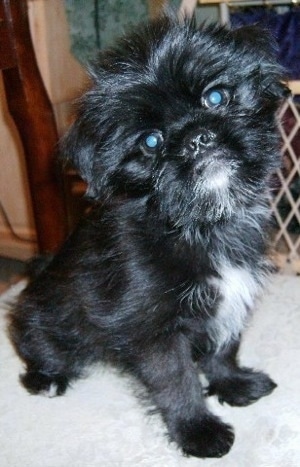 "Jasmine the Griffonese puppy at 10 weeks old loves it when you talk to her—she tilts her head from side to side, as if to join in the conversation."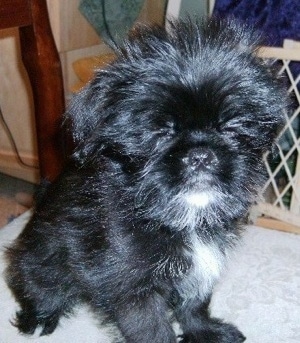 "Jasmine not only looks like a Gremlin, she loves to imitate Gizmo..."bright light, bright light.""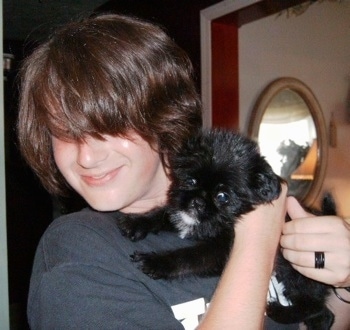 "Jasmine the Griffonese at 10 weeks—how can you resist a moving stuffed animal?!"