Himalayan Mastiff Guard Dog
Information and Pictures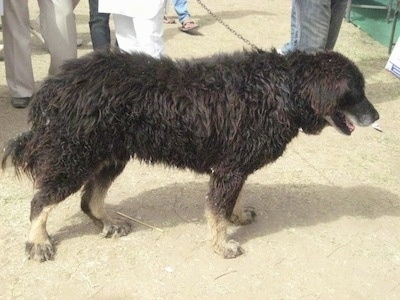 This page displays pictures of Himalayan dogs that I found during my jaunts. These dogs collectively might be called Himalayan Mastiff Guard Dogs or Indigenous Tibetan Mastiffs (these surely do have Tibetan Mastiff strain in them; some might be close to 100% indigenous TMs but far from the Western show ring versions). These specimens I have pictured are bred by nomadic people from different upper reaches (Ladakh and neighborhood) of the Himalayas for the same purpose of guarding their encampments and livestock.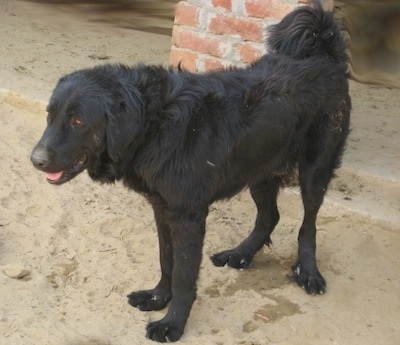 This is a dog which I found to be the most structurally sound and heavy boned Himalayan Mastiff type dog. (I would not hesitate to call this a true indigenous Tibetan Mastiff and I am of the opinion that this dog might outshine the best Tibetan Mastiffs that exist today in terms of producing excellent quality pups). This dog has been bred to various females and the offspring are nothing short of the dog Marco Polo described in his book. Some of the famous dogs of India trace their roots to this spectacular sire. He is 14 years old in this picture.
This is one of the offspring of the above-mentioned dog. This black sire is as good as they get and has that infamous quintessential deep-throated nerve shattering roar of a Tibetan Mastiff. This dog stands above 33 inches at the withers and is a true Tibetan Mastiff type.
Information and photos courtesy of Gurinder Partap Singh Basra