Husky Jack
Siberian Husky / Jack Russell Terrier Hybrid Dogs
Information and Pictures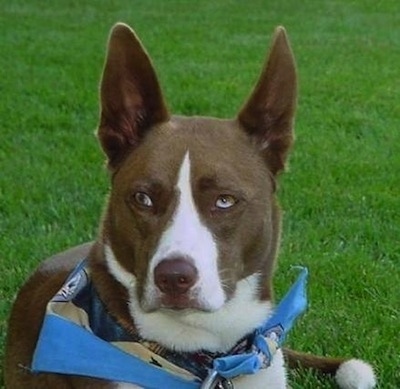 "Luna is a rescued dog from Alexandria Animal Shelter. We've had her since she was 4 months old. Now at 9 years old, Luna has been one of the best dogs we've owned. She is playful at times, and other times, peaceful and quiet. We tell people she would be suited to live on the beach and chill-out all day long. She goes to work with us every day, and everyone she meets loves her."
Description
The Husky Jack is not a purebred dog. It is a cross between the Siberian Husky and the Jack Russell Terrier. The best way to determine the temperament of a mixed breed is to look up all breeds in the cross and know you can get any combination of any of the characteristics found in either breed. Not all of these designer hybrid dogs being bred are 50% purebred to 50% purebred. It is very common for breeders to breed multi-generation crosses.
Recognition
DRA = Dog Registry of America, Inc.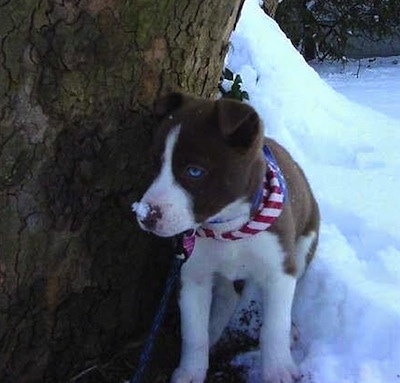 Luna the brown and white, blue-eyed Husky Jack as a puppy