Northern Inuit Dog
Information and Pictures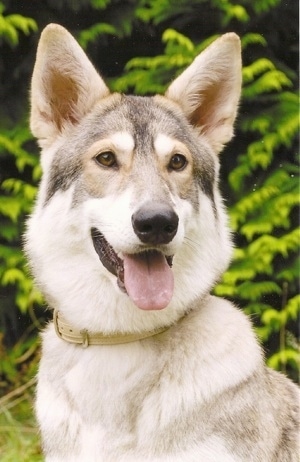 "Kodi the female Northern Inuit at 18 months old—she is very lively, she likes to swim in the sea and in lakes. She is a very calm dog and is always happy to accept another dog. She also loves a ride in the car, and has come in 1st in many events for prettiest female."
Other Names
NI dog
Description
The Northern Inuit Dog is bred to look like a wolf. Its double coat is short and dense. Coat colors include pure white, pure black and shades of sable with or without a white face mask.
Temperament
-
Height, Weight
Height: Male 23-32 inches (58-81 cm)
Height: Female 23-28 inches (58-71 cm)
Weight: Male 79-110 pounds (36-50 kg)
Weight: Female 55-84 pounds (25-38 kg)
Health Problems
-
Living Conditions
The Northern Inuit Dog will do best with a fenced in yard.
Exercise
This breed needs daily exercise and adequate space. They need to be taken on a daily, long, brisk walk or jog.
Life Expectancy
About 12-14 years
Litter Size
About 5 to 12 puppies
Grooming
The weather-resistant coat of the Northern Inuit Dog should be combed and brushed regularly. Bathe only when necessary as it removes the natural oils in the skin.
Origin
Created in England in the 1980s by crossing breeds such as the German Shepherd Dog, Siberian Husky, Alaskan Malamute, Labrador Husky, and Canadian Eskimo Dog.
Group
-
Recognition
DRA = Dog Registry of America, Inc.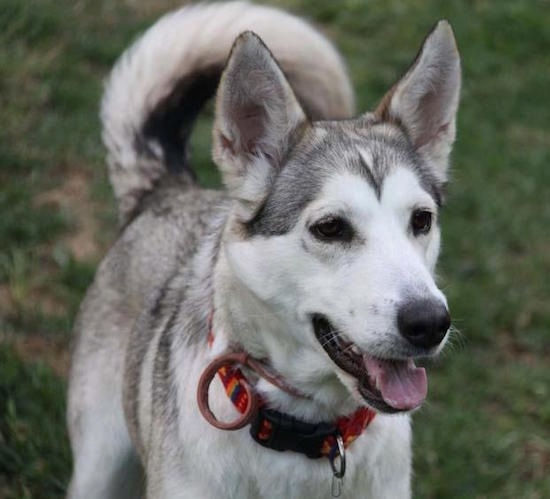 Tara the Northern Inuit Dog at 10 months old—"Tara is extremely friendly, clever and playful. She loves long walks, especially to the beach, where she loves to swim. She easily learned to sit and knows other commands. Still working on the command "speak". It seams she cannot understand anything that has no logic. She hates the leash and I must admit we rarely put her on a leash. She gradually learned to heel, but still is weak when spotting a cat. She loves to chase neighborhood cats, otherwise she is very friendly with our cat "Mimi". Tara has brought much joy to our family!"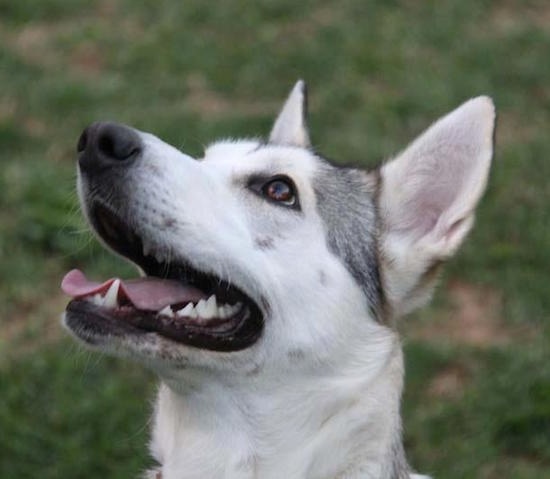 Tara the Northern Inuit Dog at 10 months old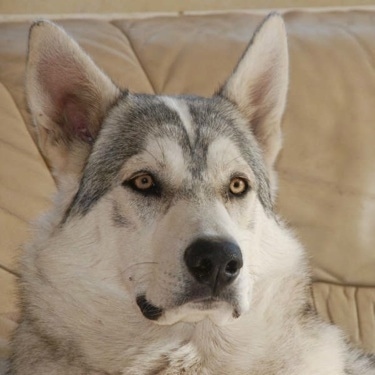 White Thunder, a Northern Inuit Dog at 10 months old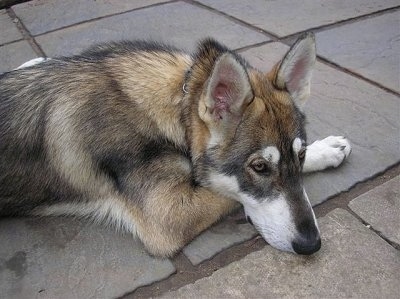 Shunka the Northern Inuit Dog at 30 weeks old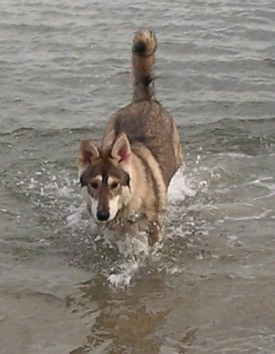 "Kodi the female Northern Inuit at 1 year old—she has very nice shade of colours; white, black, wolfy greys and browns, etc. She is friendly. Needs lots of exercise, just like normal dogs."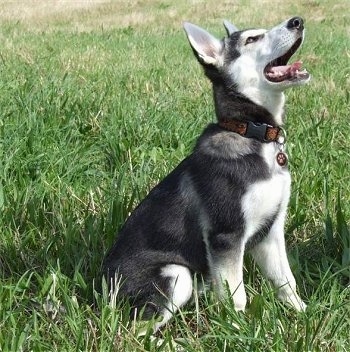 Freya the Northern Inuit Dog puppy at 14 weeks old— "She is a fabulous dog…striking looks and a wonderful, loving personality."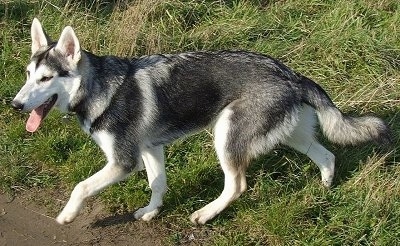 Freya the Northern Inuit Dog at 6 months old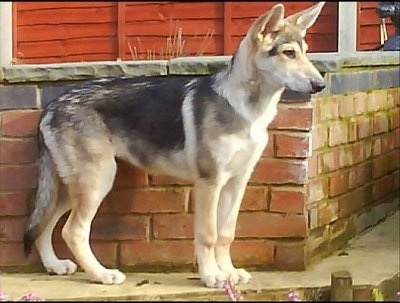 Olderhill Alpha Pride, a Northern Inuit pup at 4½ years old, bred by Blackhouse Farm Kennels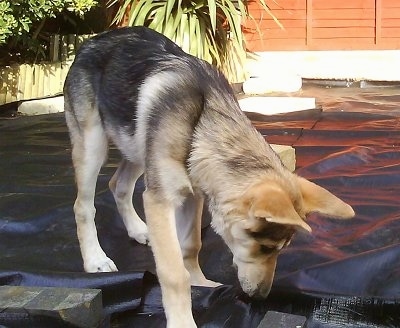 Olderhill Alpha Pride, a Northern Inuit pup at 4½ years old, bred by Blackhouse Farm Kennels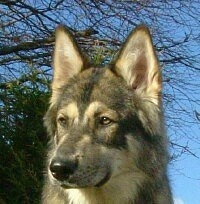 Miyaca Mountain Cloud AKA Jim Brown at 1 year old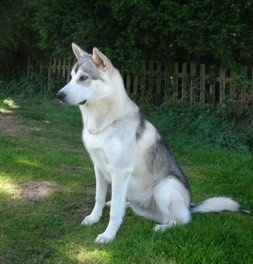 Seekoo is a male Northern Inuit at 10 months old sitting pretty