Pocket Beagle
German Shorthaired Pointer / Chesapeake Bay Retriever Hybrid Dogs
Information and Pictures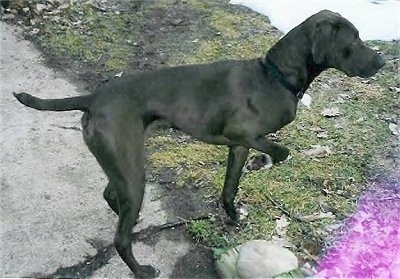 Storm the Pointer Bay hybrid— "Storm is a cross of a German Shorthaired Pointer and a Chesapeake Bay Retriever. I think of her as the ultimate hunting dog; Storm points and retrieves any bird or water fowl we find and shoot. She loves swimming and running the fields looking for birds. To me and my other hunting friends she makes a supreme gun dog."
Description
The Pointer Bay is not a purebred dog. It is a cross between the German Shorthaired Pointer and the Chesapeake Bay Retriever. The best way to determine the temperament of a mixed breed is to look up all breeds in the cross and know you can get any combination of any of the characteristics found in either breed. Not all of these designer hybrid dogs being bred are 50% purebred to 50% purebred. It is very common for breeders to breed multi-generation crosses.
Recognition
DRA = Dog Registry of America, Inc.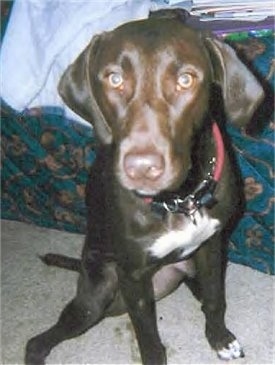 Storm the Pointer Bay (German Shorthaired Pointer / Chesapeake Bay Retriever mix)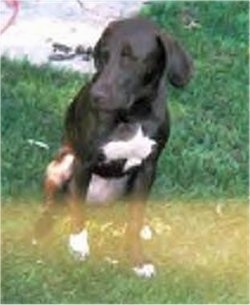 Storm the Pointer Bay (German Shorthaired Pointer / Chesapeake Bay Retriever mix)
Storm the Pointer Bay (German Shorthaired Pointer / Chesapeake Bay Retriever mix)