Rashon
American Rat Terrier / Bichon Frise Hybrid Dogs
Information and Pictures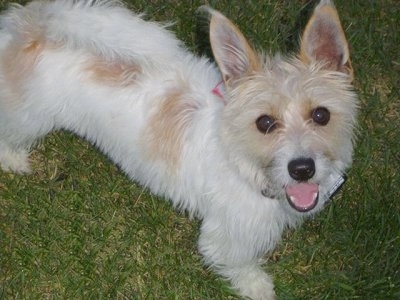 Mickey the Rashon (Rat Terrier / Bichon Frise hybrid) at 4½years old—"She is the sweetest little dog and has a ton of personality. She is a cuddler, but also loves playing fetch, catching soft Frisbees in the air (even swimming into the lake to get it), and wrestling with our black Lab. She is all white with light brown markings. She looked similar to a Jack Russell Terrier when a puppy, but after about 1 year, her fur grew a little longer, yet very soft, with the texture of a silky Bichon coat (but without the curls). She is a pretty vocal dog when playing, but it adds to her personality. She is also terrific with kids and plays well with our 2-year-old black Lab."
Description
The Rashon is not a purebred dog. It is a cross between the Bichon Frise and the Rat Terrier. The best way to determine the temperament of a mixed breed is to look up all breeds in the cross and know you can get any combination of any of the characteristics found in either breed. Not all of these designer hybrid dogs being bred are 50% purebred to 50% purebred. It is very common for breeders to breed multi-generation crosses.
Recognition
ACHC = American Canine Hybrid Club
DBR = Designer Breed Registry
DDKC = Designer Dogs Kennel Club
DRA = Dog Registry of America, Inc.
IDCR = International Designer Canine Registry®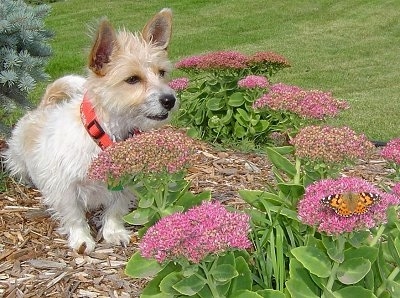 Mickey the Rashon (Rat Terrier / Bichon Frise mix) at 4½years old spots a butterfly!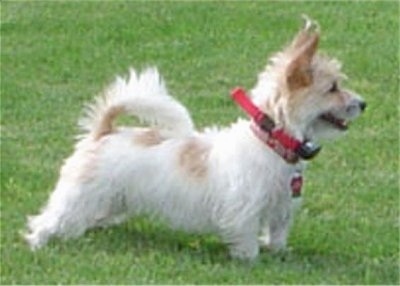 Mickey the Rashon (Rat Terrier / Bichon Frise mix) at 4 ½ years old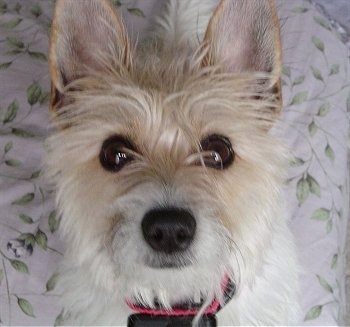 Mickey the Rashon (Rat Terrier / Bichon Frise mix) at 4 ½ years old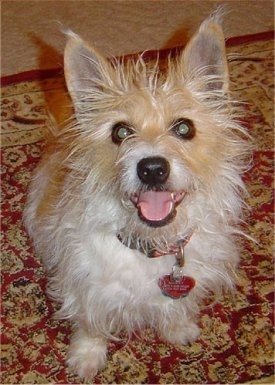 Mickey the Rashon (Rat Terrier / Bichon Frise mix) at 4 ½ years old