Reagle
Rottweiler / Beagle Hybrid Dogs
Information and Pictures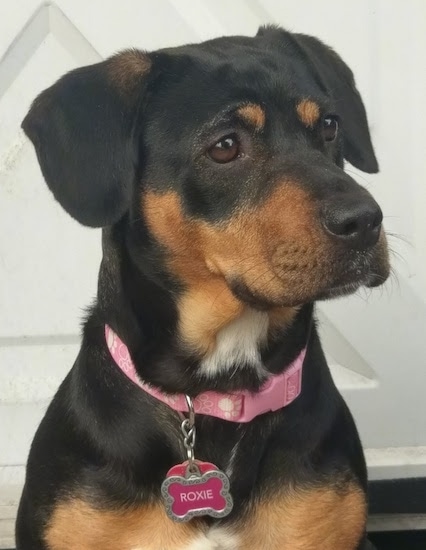 "Hi, my name is Roxie. I'm a 4 year old Reagle (Beagle / Rottweiler mix breed dog) and I live in Pittsburgh, PA. My dad rescued me from an abusive home. I love my new home. Also, I love sleeping in my dad's big bed with him at nights. "
Description
The Reagle is not a purebred dog. It is a cross between the Rottweiler and the Beagle. The best way to determine the temperament of a mixed breed is to look up all breeds in the cross and know you can get any combination of any of the characteristics found in either breed. Not all of these designer hybrid dogs being bred are 50% purebred to 50% purebred. It is very common for breeders to breed multi-generation crosses.
Recognition
DDKC = Designer Dogs Kennel Club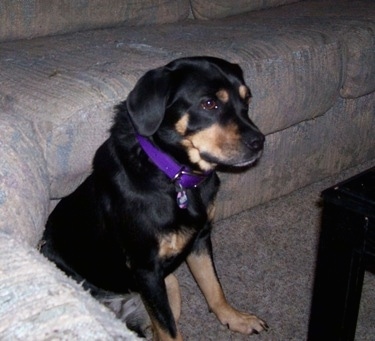 "This is Roxie. She loves tug-o-war. She plays rough with adults, but with kids she's a pushover. She doesn't bark often. She loves to make her toys squeak as she carries them around the house. She loves running around off leash and gets spoiled daily. She's almost 2, and is very well behaved but still in training. She's a people dog and can make anyone smile. She makes the most noise when she's sleeping; she snores and whines or growls in her sleep."