Rotterman
Doberman Pinscher / Rottweiler Hybrid Dogs
Information and Pictures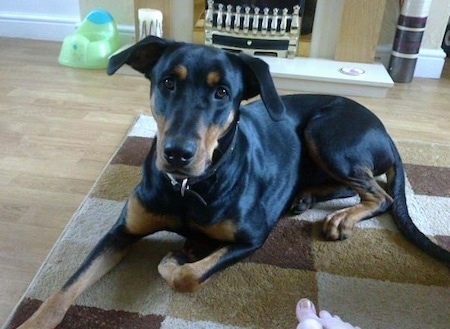 "This is Suzie the Doberman / Rottweiler mix breed at 3 years old. Her mom was a Rottweiler and her dad a Doberman."
Other Names
Doberweiler
Doberott
Rottie Dobe
Rottie Dobie
Description
The Rotterman is not a purebred dog. It is a cross between the Doberman Pinscher and the Rottweiler. The best way to determine the temperament of a mixed breed is to look up all breeds in the cross and know you can get any combination of any of the characteristics found in either breed. Not all of these designer hybrid dogs being bred are 50% purebred to 50% purebred. It is very common for breeders to breed multi-generation crosses.
Recognition
ACHC = American Canine Hybrid Club
DDKC = Designer Dogs Kennel Club
IDCR = International Designer Canine Registry®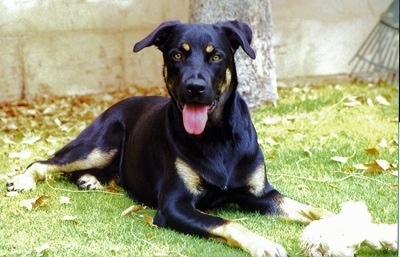 "Pictured is my female Rottweiler / Doberman mix (or Rotterman) Scully at 7 years of age. Scully lives in Tempe, Arizona, and is a professional cat chaser."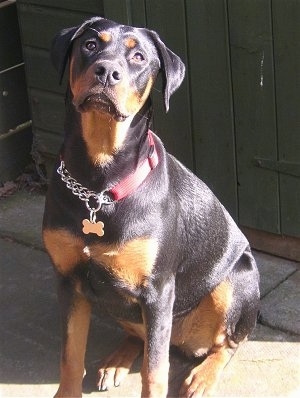 Roxi the Rottie / Dob mix—her mother is a Doberman Pinscher and her father a Rottweiler.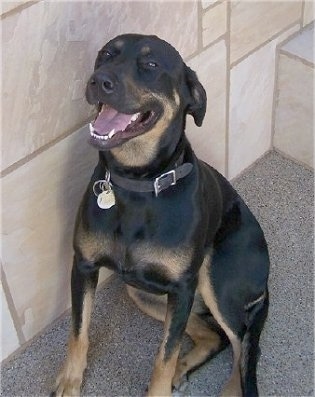 Cairn the Rotterman (Rottie / Dob mix breed dog)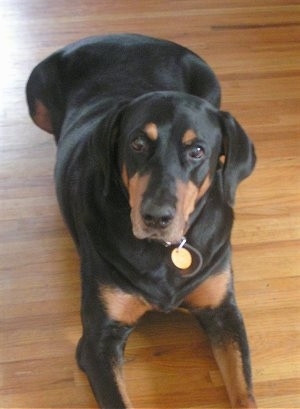 Casper the Rotterman (Rottie / Dob hybrid)—"These are pictures of Casper around the house at about 11 years old. He weighs in between 95-100 pounds. He's about 33 inches tall. He is a wonderful family dog, with a great personality and temperament. Still surprisingly playful at 11 years old."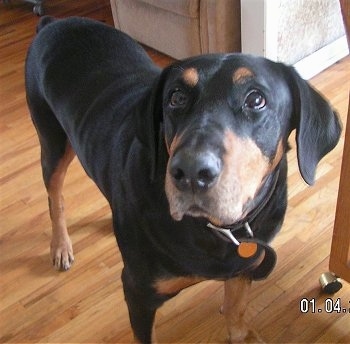 Casper the Rotterman (Rottie / Dob mix breed dog)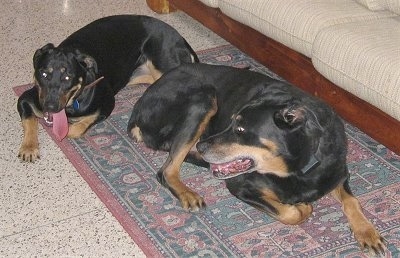 Rottermans (Rottie / Dob mix breed dogs) Cairn and friend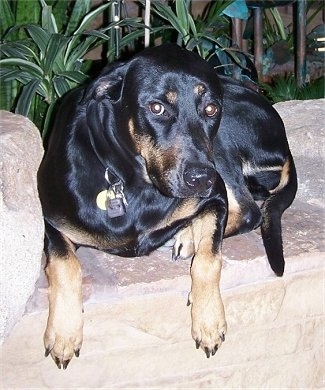 Cairn the Rotterman (Rottie / Dob mix breed)
Cairn the Rotterman (Rottie / Dob mix breed)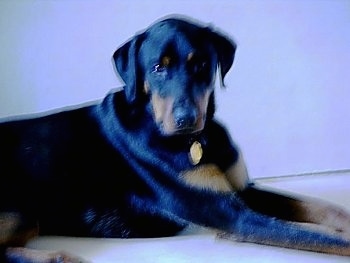 Narkadian the Rotterman at 3 years old (Doberman Pinscher / Rottweiler mix)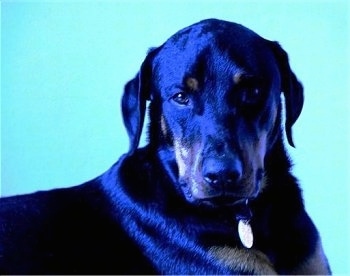 Narkadian the Rotterman at 3 years old (Doberman Pinscher / Rottweiler mix)