Description
The Rus-A-Pei is not a purebred dog. It is a cross between the Jack Russell Terrier or Parson Russell Terrier and the Chinese Shar Pei. The best way to determine the temperament of a mixed breed is to look up all breeds in the cross and know you can get any combination of any of the characteristics found in either breed. Not all of these designer hybrid dogs being bred are 50% purebred to 50% purebred. It is very common for breeders to breed multi-generation crosses.
Recognition
ACHC = American Canine Hybrid Club
DDKC = Designer Dogs Kennel Club
DRA = Dog Registry of America, Inc.
IDCR = International Designer Canine Registry®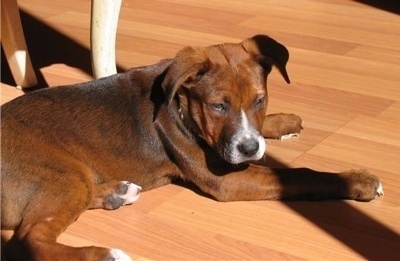 "This is my Rus-A-Pei puppy Meeka. Her father was a Parson Russell Terrier and her mother was a Chinese Shar-Pei. She is four months old and we acquired her from a breeder. She is kind of a rusty brown color with white-tipped paws and a partial blaze on her nose. We absolutely love our Meeka. She is a great dog! She is registered with the ACHC."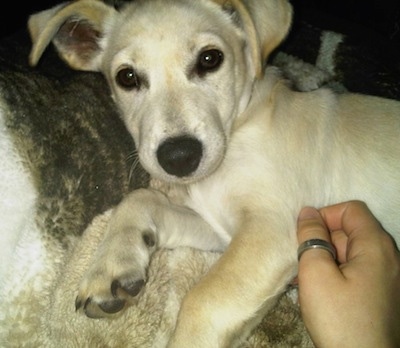 "This is Zoe. She is about 4 months old in this picture. She is one of the sweetest puppies ever. She has her hyper moments and is still in her puppy chewing stage, but she is still super sweet. Very cuddly. She is pretty timid of strangers but she warms up to them. We love Zoe and she has made a lovely addition to our family."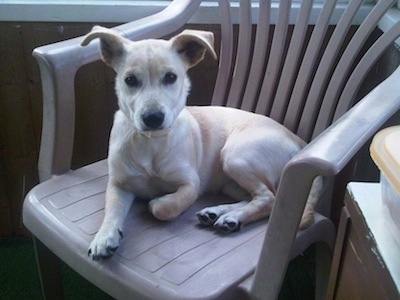 Zoe the Rus-A-Pei (Jack Russell / Shar-Pei mix) as a puppy at 4 months old