Sheltie Tzu
Shetland Sheepdog / Shih Tzu Hybrid Dogs
Information and Pictures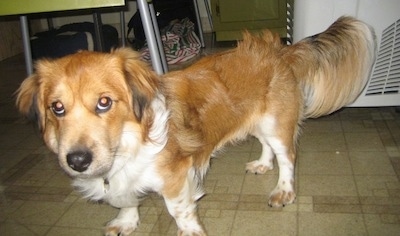 Mr. Tadakitchi the Sheltie Tzu at 11 months old— "This is my Sheltie / Shih Tzu. His name is Mr. Tadakitchi. He is very energetic, playful and cuddly. He is a little over a foot long and 6 inches tall and has a tail almost as long as his body. His head seems to be too big for his body, but I don't believe he will outgrow that. He has medium-length hair over most of his body, but his tail hair is about 4 to 6 inches long and halfway curls over the back. He is a mild shedder and a mild barker. He is a great watchdog and will alert me if ANYTHING is going on outside my house."
Description
The Sheltie Tz is not a purebred dog. It is a cross between the Shetland Sheepdog and the Shih Tzu. The best way to determine the temperament of a mixed breed is to look up all breeds in the cross and know you can get any combination of any of the characteristics found in either breed. Not all of these designer hybrid dogs being bred are 50% purebred to 50% purebred. It is very common for breeders to breed multi-generation crosses.
Recognition
ACHC = American Canine Hybrid Club
DRA = Dog Registry of America, Inc.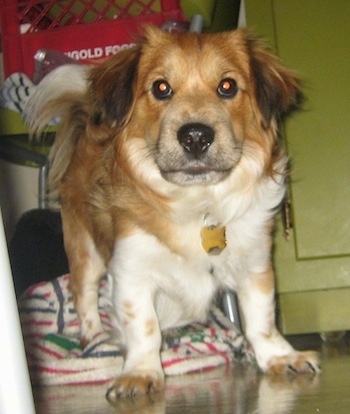 Mr. Tadakitchi the Sheltie Tzu at 11 months old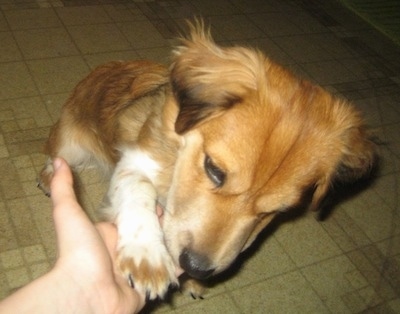 Mr. Tadakitchi the Sheltie Tzu at 11 months old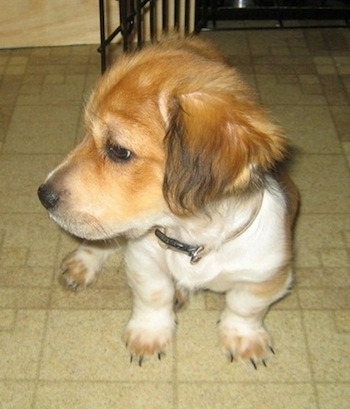 Mr. Tadakitchi the Sheltie Tzu as a puppy at 4 months old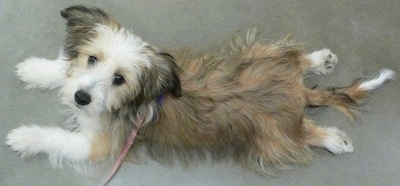 Pookey the Sheltie / Shih Tzu mix (Sheltie Tzu) puppy at 4.5 months old, photo courtesy of Suzie Schnalke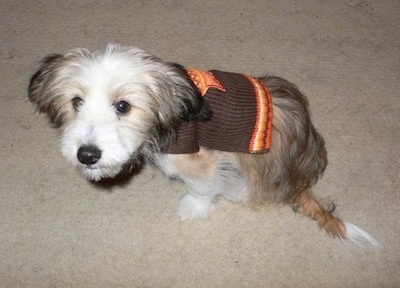 Pookey the Sheltie / Shih Tzu mix (Sheltie Tzu) puppy at 4.5 months old, photo courtesy of Suzie Schnalke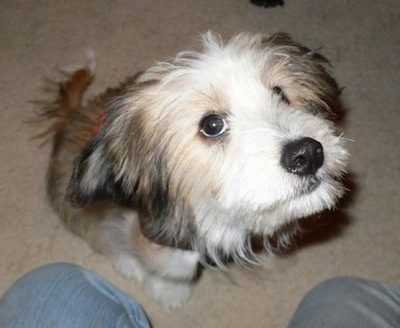 PPookey the Sheltie / Shih Tzu mix (Sheltie Tzu) puppy at 4.5 months old, photo courtesy of Suzie Schnalke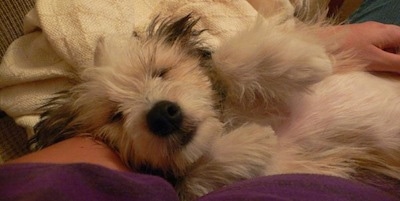 Pookey the Sheltie Shih Tzu mix puppy (Sheltie Tzu), photo courtesy of Suzie Schnalke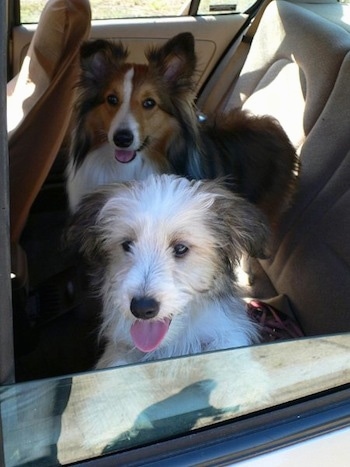 Pookey (front) the Sheltie / Shih Tzu mix (Sheltie Tzu) puppy at 4.5 months old in the car with Willow the purebred Shetland Sheepdog (back), photo courtesy of Suzie Schnalke