Silky Jack
Jack Russell / Silky Terrier Hybrid Dogs
Information and Pictures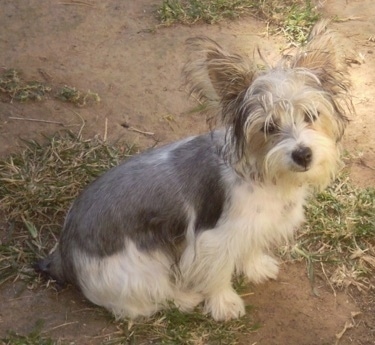 "This is Poshy at 6 months old. She is a Silky Jack from Australia. She is a cross between an Australian Silky Terrier mother and a Jack Russell Terrier father. She was so tiny when we got her at 6 weeks, she didn't have any of her teeth yet so she had to eat mushy food for the next 5 weeks before she got her teeth. She is very smart and easy to train. She learnt how to fetch a ball at 3 months of age. She also knows sit, wait, up, down and over and she is still only a baby!! I am seriously thinking about getting her into agility. She is tiny at 8 inches tall and will probably not get any bigger. She has a natural stumpy tail that she got from her father. Poshy is a very sweet and active girl that is very loved."
Other Names
Silky Jack Russell
Description
The Silky Jackis not a purebred dog. It is a cross between the Jack Russell and the Silky Terrier. The best way to determine the temperament of a mixed breed is to look up all breeds in the cross and know you can get any combination of any of the characteristics found in either breed. Not all of these designer hybrid dogs being bred are 50% purebred to 50% purebred. It is very common for breeders to breed multi-generation crosses.
Recognition
ACHC = American Canine Hybrid Club
DBR = Designer Breed Registry
DDKC = Designer Dogs Kennel Club
DRA = Dog Registry of America, Inc.
IDCR = International Designer Canine Registry®
Poshy the Silky Jack hybrid as a puppy at 7 weeks old (Australian Terrier / Jack Russell Terrier mix breed)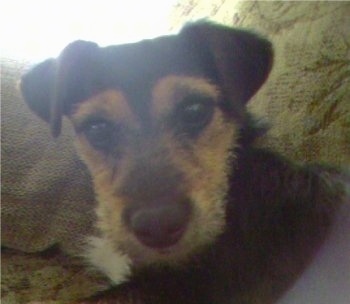 Halle the Silky Jack at 1 year old