Description
The Silky Cocker is not a purebred dog. It is a cross between the Maltese and the Cocker Spaniel. The best way to determine the temperament of a mixed breed is to look up all breeds in the cross and know you can get any combination of any of the characteristics found in either breed. Not all of these designer hybrid dogs being bred are 50 purebred to 50% purebred. It is very common for breeders to breed multi-generation crosses.
Recognition
ACHC = American Canine Hybrid Club
DBR = Designer Breed Registry
DDKC = Designer Dogs Kennel Club
DRA = Dog Registry of America, Inc.
IDCR = International Designer Canine Registry®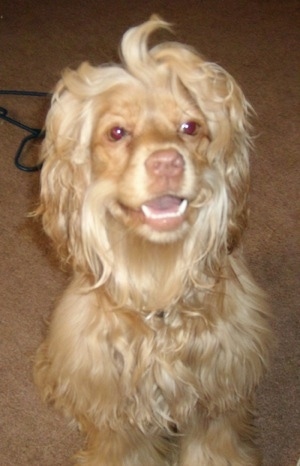 Layney the Cocker Spaniel / Maltese mix breed dog (Silky Cocker) at 8 months old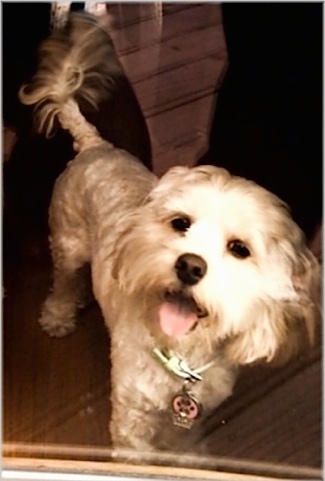 "This is Miranda. She is a Maltese / Cocker Spaniel mix. She's a year old and weighs 11 lbs. She is by far the best dog I've ever had. She's playful, yet a very calm dog, and was so easy to train. She's very smart. She loves toys, especially getting new ones, and has this toy bear she drags around the house; it's very cute. My sister has her sister and they play together often, it's adorable! I take her to my grandpa's retirement home once a week and everyone loves her. I even think my grandpa's more excited to see her than he is me. She's a lot of fun and has so much personality, she wants to do everything with me—if I'm lying on the couch she is too, cuddled up right on me until I get up then she follows me everywhere. She's the perfect mix breed and the perfect companion for me!"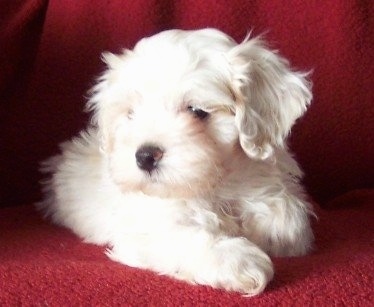 Silky Cocker puppy (Maltese / Cocker Spaniel mix breed dog), photo courtesy of Triple M Kennel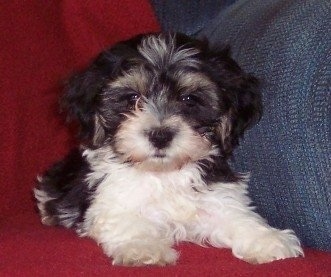 Silky Cocker puppy (Maltese / Cocker Spaniel mix breed dog), photo courtesy of Triple M Kennel
Pepper the Silky Cocker puppy at 2 months old (Cocker Spaniel / Maltese mix breed dog)