Other Names
Teddy Roosevelt Rat Terrier
Pronunciation
TED-ee ROAZ-uh-velt TAIR-ee-uhr
Description
--
Temperament
The Teddy Roosevelt Terrier is a good watchdog.
Height, Weight
Weight: 10 - 25 pounds (4.5 - 7 kg)
Height: 8 - 15 inches (20 - 38 cm)
Health Problems
--
Living Conditions
The Teddy Roosevelt Terrier will do okay in an apartment so long as it gets enough exercise. These dogs are fairly active indoors and should have at least a small- to medium-sized yard. They love to be inside the house and outside to play.
Exercise
The Teddy Roosevelt Terrier needs a good amount exercise. This breed needs to be taken on a daily long walk or jog. It should have at least 20-30 minutes a day, but would enjoy much more. The breed enjoys challenging games and outdoor romps.
Life Expectancy
About 15 -16 years
Litter Size
About 3 to 5 puppies
Grooming
The Teddy Roosevelt Terrier is easy to groom with an occasional combing and brushing to remove dead hair.
Origin
The Teddy Roosevelt Terrier is sometimes lumped in with the Rat Terrier. At one time they were one in the same, however with years of different breedings two types of terriers began to emerge. There was the standard Rat Terrier and a shorter-legged terrier that was named the "Short-Legged Rat Terrier." This terrier later became known as the Teddy Roosevelt Terrier and was recognized by the UKC as a separate breed in 1999. Some still call this breed a Teddy Roosevelt Rat Terrier.
Group
Terrier
Recognition
DRA = Dog Registry of America, Inc.
UKC = United Kennel Club
UTRTCA = United Teddy Roosevelt Terrier Club of America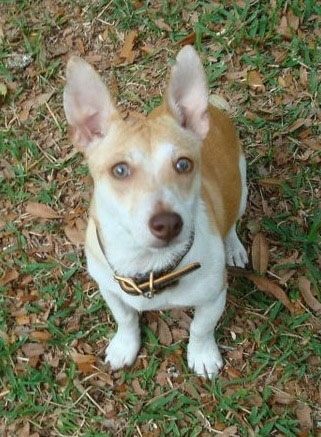 Cid the Teddy Roosevelt Terrier at 1 year old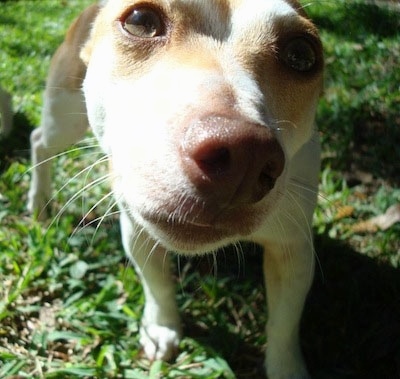 Cid the Teddy Roosevelt Terrier at 1 year old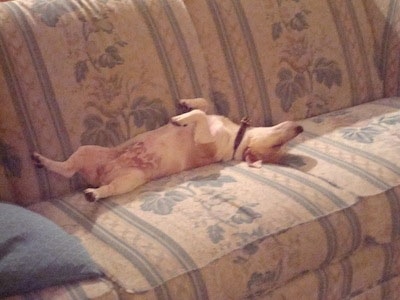 Cid the Teddy Roosevelt Terrier at 1 year old sleeping on the couch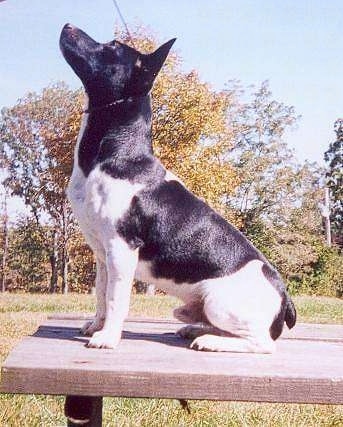 Champion Lar-Mon's Meanest of All aka Mackie, photo courtesy of Lar-Mon Kennels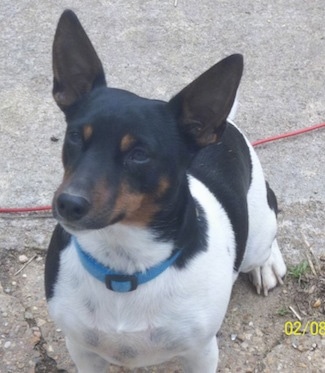 Teensy-Marie West the Teddy Roosevelt Terrier at 3 years old—"Teensy is a hyper ball of energy, but she does have her lazy days. She loves to lie out in the sun and sleep on what seem like the hottest days for me, she wants to sunbathe for a few hours. Teensy LOVES walks and meeting new people. When I break out the brush, she darts across the yard and I call her back to me…then she will sprawl out on the ground and get brushed. LOL! I love this little dog. To think, I used to hate little dogs. It took me a year to get used to Teensy, and I was very close to giving up this little pooch because of my training mistakes. I back-tracked and corrected them…now we go almost everywhere together. Teensy is spoiled!! She gets toys from Petco when we go, even though I know she would tear them apart in 3 hours or a day. She eats Merrick dry, Merrick canned food, Beggin' Strips, Alpo variety treats, Charlie Bear treats, Original Milk Bones or sometimes scraps (good ones) and oatmeal, chicken juice (broth) and vegetables. She's very accident prone and has been patched up for a cut paw, pulled a muscle once, ate rat poison thankfully caught her in the act), a small cut on the outside of her eye (led to swollen eye for a day) and many other things. Yep, she's a handful, but she's my handful until the day she dies. Teensy is my first and only dog…I love this little girl so much. Her full name—Teensy Marie West."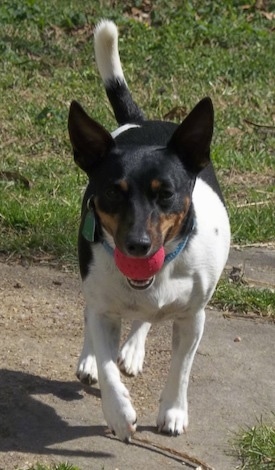 Teensy-Marie West the Teddy Roosevelt Terrier at 3 years old with a red ball in her mouth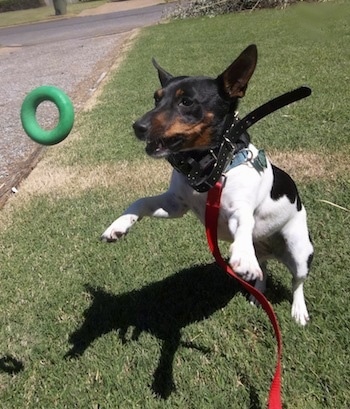 Teensy-Marie West the Teddy Roosevelt Terrier at 3 years old catching her toy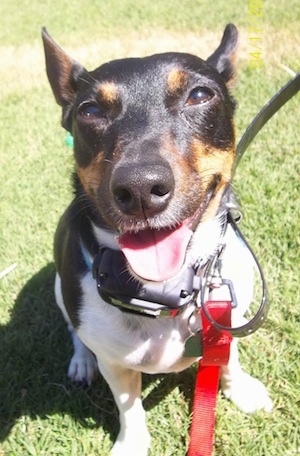 Teensy-Marie West the Teddy Roosevelt Terrier at 3 years old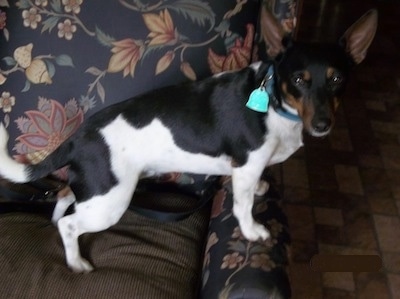 Teensy-Marie West the Teddy Roosevelt Terrier at 3 years old on the sofa