Collectable Vintage Chow Chow Dogs
For your enjoyment only. This is my own personal vintage dog figurine collection. They are not for sale.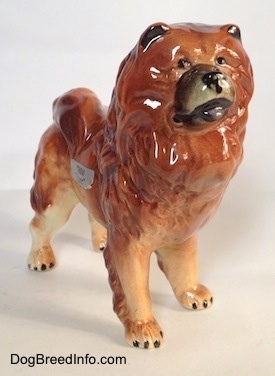 Pictured is a 1950s Chow Chow by Goebel. It is of a brown and tan dog with a black tongue and snoot. The eyes, inside the ears and the toe nails are black. It is lighter in color than the two 1970s Goebel Chows that I own. On the side of the dog is an original sticker that reads Chow Rover. On the bottom is the trademark 2 (TMK-2) Goebel logo of the bee inside the V. There is also a black stamp that reads Germany. It is 4 3/8 inches tall from the ground to the top of the head, 4 3/4 inches long from the tip of the nose to the back of the legs and 2 inches wide.
Other Dog Breed Names
Chow
Chowdren