Collectable Vintage Dandie Dinmont Terrier Dogs
For your enjoyment only. This is my own personal vintage dog figurine collection. They are not for sale.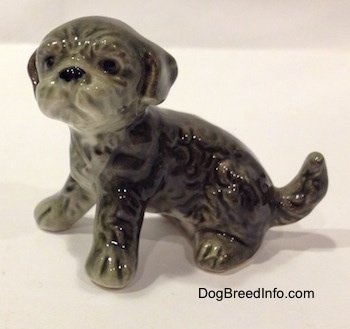 Vintage West Germany Dandie Dinmont Terrier puppy by Goebel—this little pup has an adorable face. On the bottom is what I believe to be the trademark 5 logo. There is a smudge in the ink so it is possible that it is the trademark 6 logo with some extra ink, or it is the trademark 5 logo with the bee and the V smudged. My guess is it is the TMK-5. On the side is the engraving 508. This pup stands 2 inches tall from the ground to the top of the head, about 2 1/2 inches long from the tip of the nose to the tip of the tail and 1 1/2 inches wide from paw to paw across the front.