Collectable Vintage Tibetan Terrier Dogs
For your enjoyment only. This is my own personal vintage dog figurine collection. They are not for sale.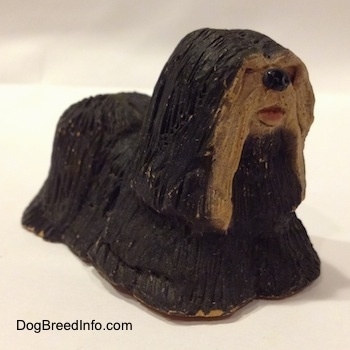 Pictured is a black and tan Tibetan Terrier dog in a full coat. I believe this dog is made out of resin. It stands 2 inches tall from the ground to the top of the head, 3 1/2 inches long from the back end to the front of the face and 2 1/4 inch wide across the base from hip to hip.