Westillon
West Highland White Terrier / Papillon Hybrid Dogs
Information and Pictures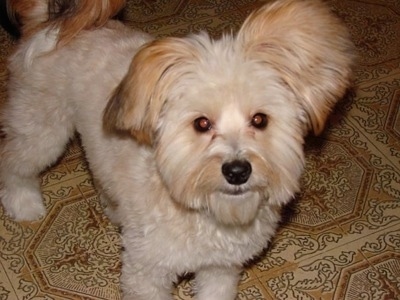 "This is my male Westillon named Cooper. His mother was a Westie and his father was a Papillon. I have had him since he was 7 weeks old. He is a very active and playful dog. He loves to play fetch with balls. He can catch balls in his mouth. He loves squeaky toys and rawhide treats. He runs extremely fast and seems to have an endless amount of energy. He weighs 12 pounds. He looks mostly Westie, except that he has Papillon ears and tail. He was a dark brown color when he was younger, and as he has aged his coat has lightened up quite a bit to a creamy color. He is very protective and will bark if he sees someone outside of our house, or if someone knocks on our door. He is a very happy dog, loves attention, loves to lick your face and greet you at the door. He has excellent hearing. He does have a tendency to bite, but in a playful way, but it can get old really fast. That is really the only thing I wish I could control about him."
Description
The Westillon is not a purebred dog. It is a cross between the Westie and the Papillon.The best way to determine the temperament of a mixed breed is to look up all breeds in the cross and know you can get any combination of any of the characteristics found in either breed. Not all of these designer hybrid dogs being bred are 50% purebred to 50% purebred. It is very common for breeders to breed multi-generation crosses.
Recognition
ACHC = American Canine Hybrid Club
DRA = Dog Registry of America, Inc.
IDCR = International Designer Canine Registry®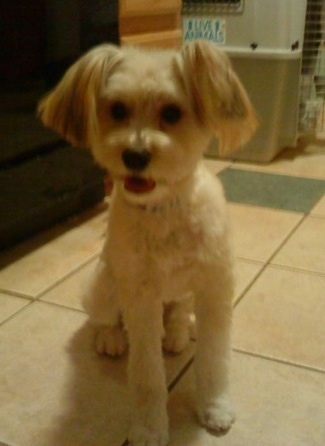 Cooper the Westillon at one year old after his haircut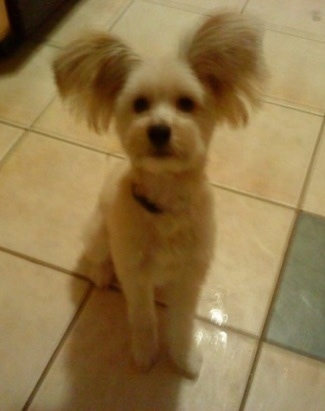 Cooper the Westillon at one year old after his haircut, showing off his Papillon ears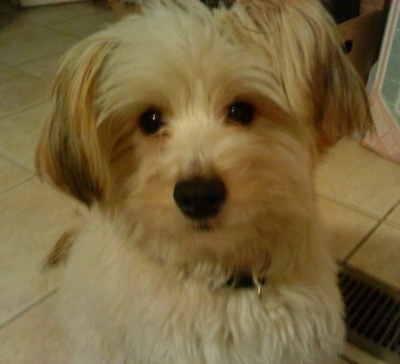 Cooper the Westillon at one year old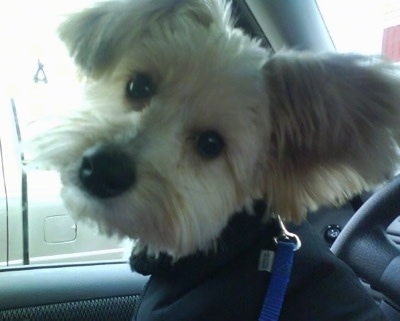 Cooper the Westillon at one year old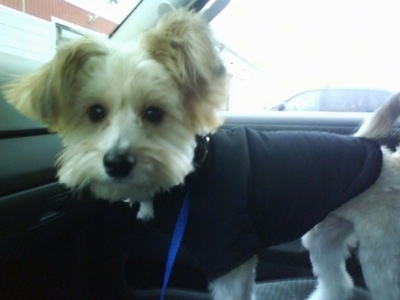 Cooper the Westillon at one year old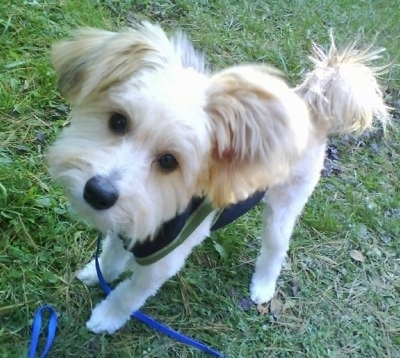 Cooper the Westillon at one year old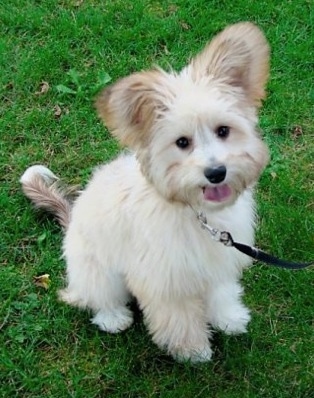 Cooper the Westillon as a 6-month-old puppy
Cooper the Westillon as a 3-month-old puppy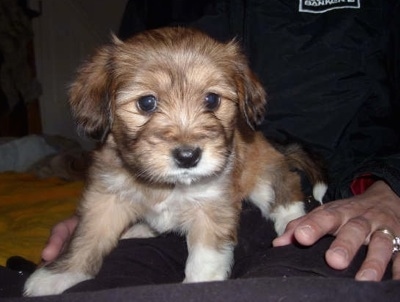 Cooper the Westillon as a 2-month-old puppy