Wee-Chon
Bichon Frise / West Highland White Terrier (Westie) Hybrid Dogs
Information and Pictures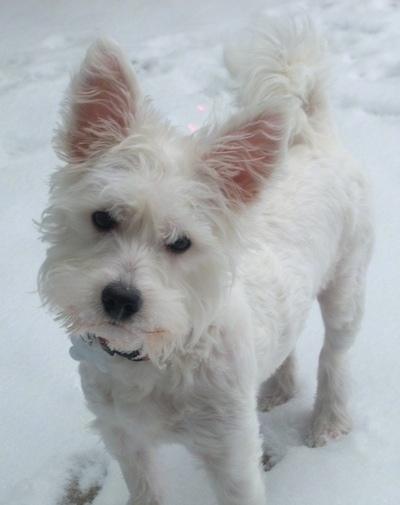 Charlie the Wee-Chon at 7 months old—"He loves playing outside and running around, but also loves to cuddle and relax. His favorite game to play is fetch. He has been very easy to train and has a wonderful and spunky personality."
Other Names
Highland Frise
Weechon
Westie Bichon
Westion
Description
The Wee-Chon is not a purebred dog. It is a cross between the Bichon Frise and the Westie. The best way to determine the temperament of a mixed breed is to look up all breeds in the cross and know you can get any combination of any of the characteristics found in either breed. Not all of these designer hybrid dogs being bred are 50% purebred to 50% purebred. It is very common for breeders to breed multi-generation crosses.
Recognition
ACHC = American Canine Hybrid Club
DBR = Designer Breed Registry
DDKC = Designer Dogs Kennel Club
DRA = Dog Registry of America, Inc.
IDCR = International Designer Canine Registry®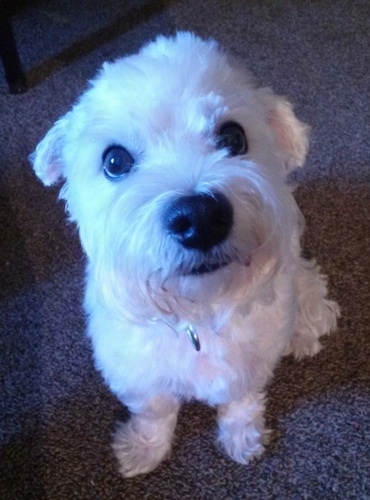 Maximillion the Westie Bichon mix at 9 years old—"Maxi is a wonderful dog. He is sweet, loving, and loyal."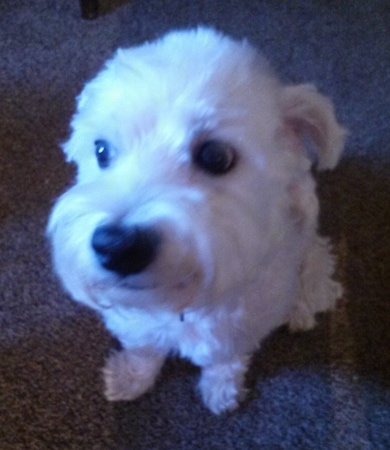 Maximillion the Westie Bichon mix at 9 years old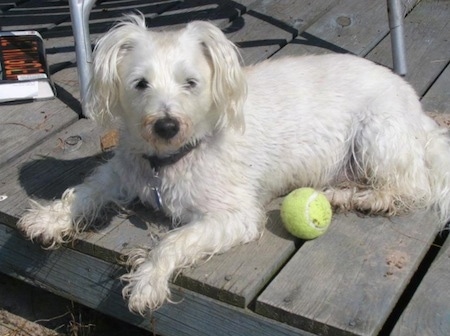 Tuttle the Wee-Chon at 5 years old—"Here is Tuttle resting after rolling around in the sand (sorry he's so dirty!). He was the best family dog for eleven wonderful years; he has unfortunately passed away. We adopted Tuttle when he was just a puppy and training him was very easy. He grew up with three young children and was great with them. He was really the best dog ever!"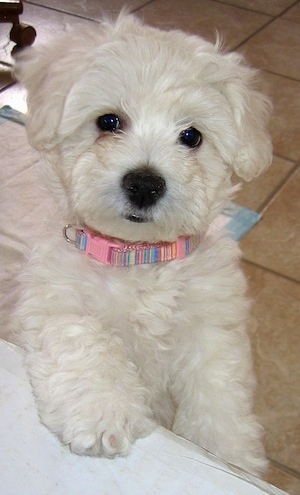 Daisy the Wee-Chon puppy at 9 weeks old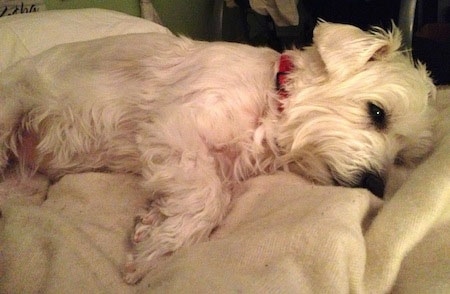 "Polo is an 11 year old West Highland Terrier / Bichon mix who is always happy and loving. He really enjoys barking outside, exploring the backyard and going for walks."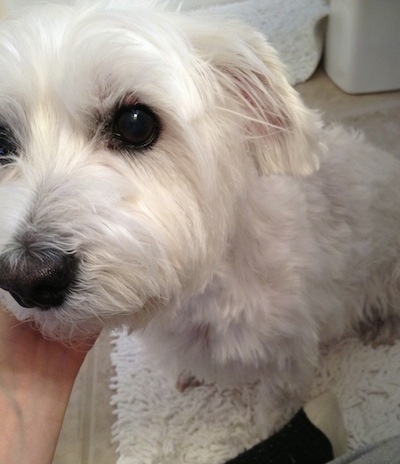 Polo the Wee-Chon at 11 years old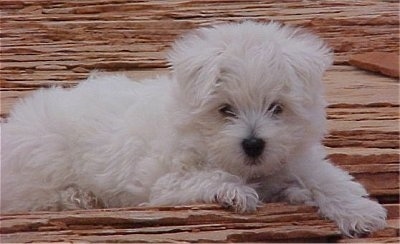 Wee-Chon puppy at 12 weeks old, photo courtesy of Sukeykennel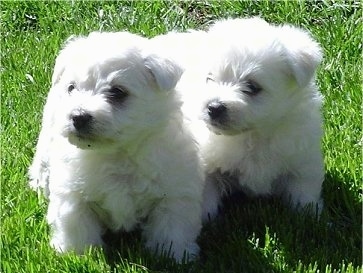 Wee-Chon puppies at 6 weeks old, photo courtesy of Sukeykennel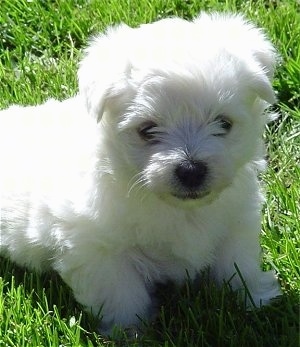 Wee-Chon puppy at 6 weeks old, photo courtesy of Sukeykennel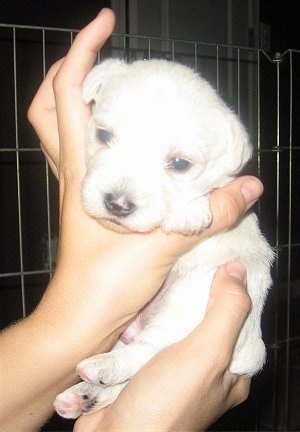 Very young Wee-Chon puppy (Bichon Frise / Westie mix)