Ausky
Australian Cattle Dog / Siberian Husky Hybrid Dogs
Information and Pictures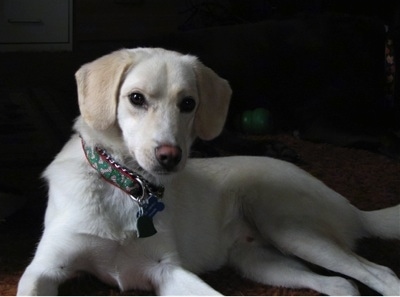 "Starbuck is an Ausky (Australian Cattle Dog x Siberian Husky). He is only about a year old in this picture and is learning agility. He will chase anything that moves, including cars, bikes and horses! In the winter he loves to pull the kids on their sled. He is a wonderful dog and we love him very much. He is excellent with the children."
Other Names
Australian Husky
Description
The Ausky is not a purebred dog. It is a cross between the Australian Cattle Dog and the Siberian Husky. The best way to determine the temperament of a mixed breed is to look up all breeds in the cross and know you can get any combination of any of the characteristics found in either breed. Not all of these designer hybrid dogs being bred are 50% purebred to 50% purebred. It is very common for breeders to breed multi-generation crosses.
Note: the Australian Cattle Dog is also called Australian Heeler, Hall's Heeler, Queensland Heeler, Blue Heeler, Red Heeler, Australian Cattledog and Australischer Treibhund.
Recognition
ACHC = American Canine Hybrid Club
DDKC = Designer Dogs Kennel Club
DRA = Dog Registry of America, Inc.
IDCR = International Designer Canine Registry®
DBR = Designer Breed Registry
Starbuck the Ausky (Siberian Husky / Australian Cattle Dog mix breed dog) at 1 year old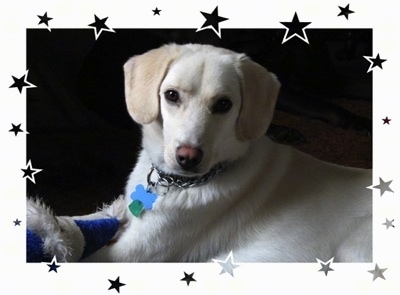 Starbuck the Ausky (Siberian Husky / Australian Cattle Dog mix breed dog) at 1 year old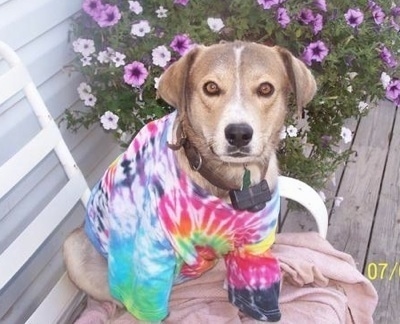 "Wow, I never even knew there was such a thing as an Ausky. It was a little weird when our dog Georgia, our AKC-registered Siberian Husky female, got pregnant by Toby, our AKC-registered Australian Cattle Dog male. But there was nothing we could do. But when the puppies were born we thought, "Well at least the puppies are cute." When we got rid of all them we ended up keeping one of the males. He is so cute."