Golden Newfie
Golden Retriever / Newfoundland Hybrid Dogs
Information and Pictures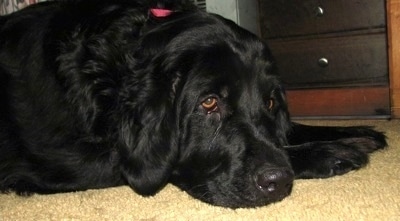 "This is my dog Leia. Her mother was a purebred Newfie and her father was a Golden Retriever. She has her mother's eyes and coat color. But she doesn't have the pronounced "Newfie head." She is about 94 lbs. Her brothers are anywhere from 150-180 lbs. She loves her family and protects us well. She loves the water and is a fantastic swimmer and showed strong signs of a rescue-type behavior as she tried to rescue the kids from swimming when she was about 12 weeks old. She is laid back but has bursts of energy but then will sleep for a while. She does drool just like a purebred Newfie; that is the only downside. But being her lovable self makes up for the slobber."
Other Names
Golden Newfy
Description
The Golden Newfie is not a purebred dog. It is a cross between the Golden Retriever and the Newfoundland. The best way to determine the temperament of a mixed breed is to look up all breeds in the cross and know you can get any combination of any of the characteristics found in either breed. Not all of these designer hybrid dogs being bred are 50% purebred to 50% purebred. It is very common for breeders to breed multi-generation crosses.
Recognition
ACHC = American Canine Hybrid Club
DDKC = Designer Dogs Kennel Club
DRA = Dog Registry of America, Inc.
IDCR = International Designer Canine Registry®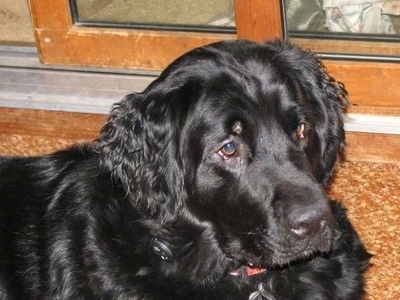 Leia the Golden Newfie (Golden Retriever / Newfoundland mix) at 1 1/2 years old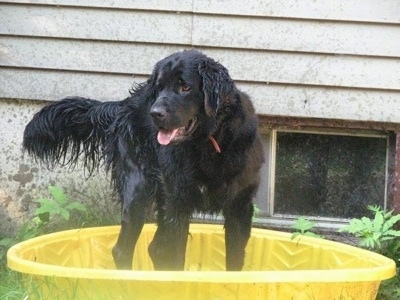 Leia the Golden Newfie (Golden Retriever / Newfoundland mix) at 1 year old cooling off in the kiddy swimming pool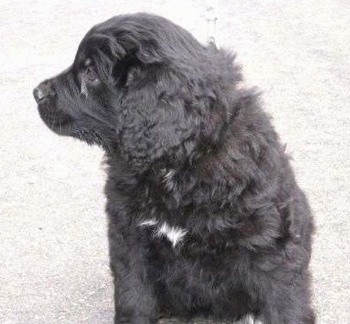 Leia the Golden Newfie (Golden Retriever / Newfoundland mix) as a puppy at 8 weeks old