The Doggie Gallery
Page 1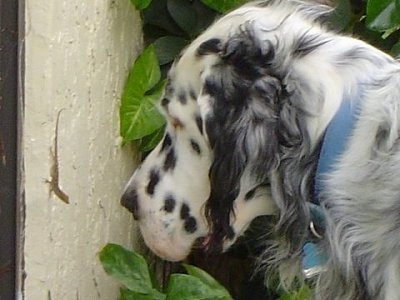 Blue the English Setter checking out a lizard.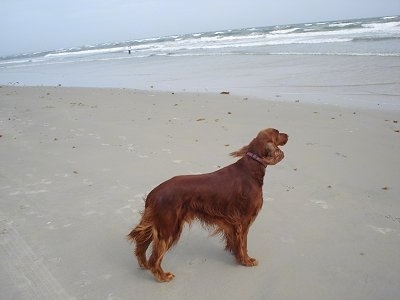 This is Reggie, CH McLauren's Hurricane Legend. A four-year-old Irish Setter enjoying a day at the beach.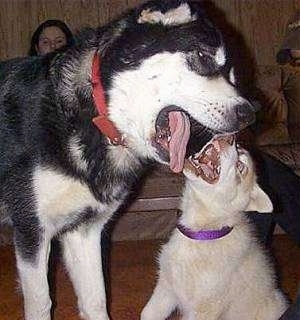 This is Timber, a Giant Alaskan Malamute with his new little brother Brindle, a Husky.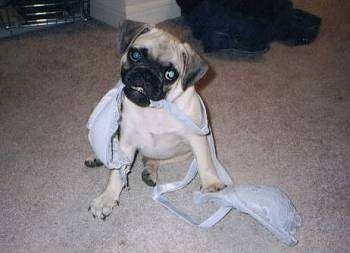 Little Rebel the Pug—Rebel is about 2 1/2 months old in this photo. He's doing his favorite thing... destroying something. He looks so innocent, but he's so guilty.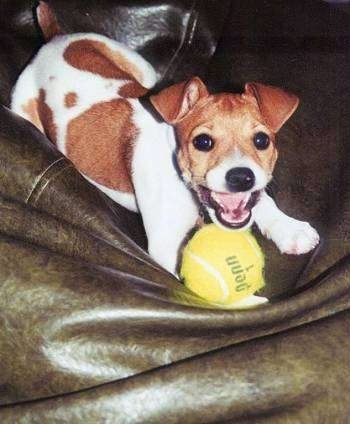 This is 12-week-old Mattie. Mattie is a cross breed of a Rat Terrier (mother) and Jack Russell Terrier (father). This crossbreed is referred to as a Jack-Rat. She loves playing fetch and posing for the camera. She has the energy of a Jack Russell, but also enjoys her nap time.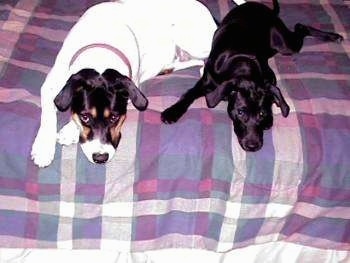 "Now this is the life, huh Cane!" Cassy (left) is a two-year-old Lab mix and Cane (right) is a one-year-old Lab / Dalmatian / Whippet mix. Both of them were rescued from the Volusia County Humane Society in Daytona Beach, FL. They were brought home when they were both six weeks old, a year apart to the day.