Miniature Schnauzer Pictures
Page 3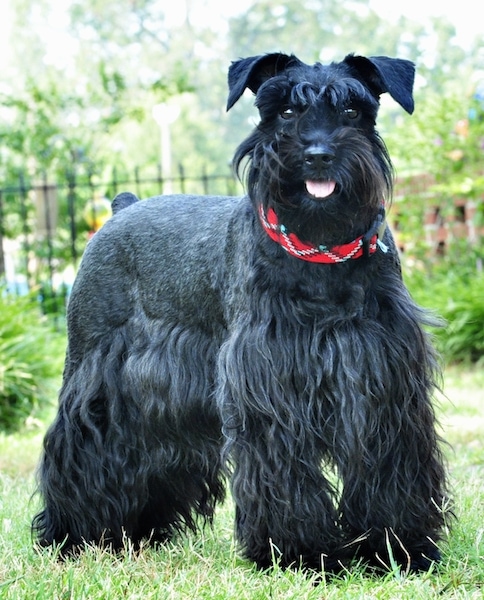 "Hi, My name is SGT Wynston! I'm a black Miniature Schnauzer and I just turned 4 years old. I guess you could say I'm a traveling dog, I have visited KY, TN, GA, FL and Key West just to name a few! I love to ride in the car, talk walks, play with my toys and dance for my treats! My master tells me everyday how smart I am ;-) If you ask me I'm really not a dog at all, I'm a 4 legged human... bark bark!!"
Other Names
Dwarf Schnauzer
Mini Schnauzer
Zwergschnauzer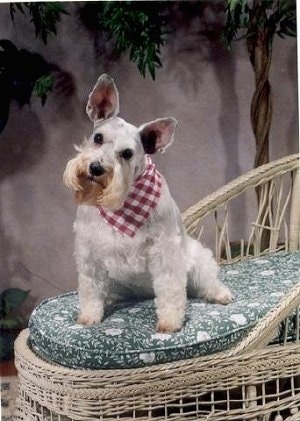 Max the Mini Schnauzer up on the wicker chair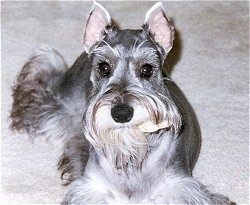 This cute little thing is named Pepper.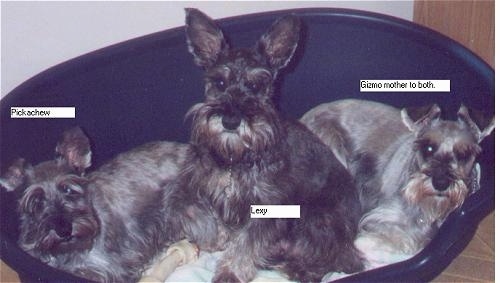 Photo courtesy of Wild wood Acres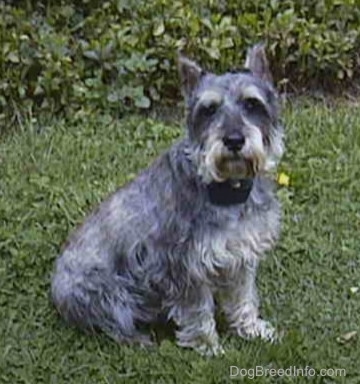 Max, a very friendly Miniature Schnauzer at 8 years old