List of Dog Names - Names for Your New Pet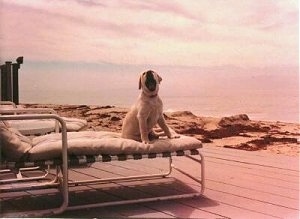 We know how difficult it can be to think of a name for your new pet. So, because we do not want your puppy to think its name is "hey pup," "hey dog," "I told you NO!" or "come here you stinker," we decided to make a list of names for you to choose from.
When choosing a name for your dog, be sure not to choose one that is similar to a command, such as the name "Bo" which sounds a lot like the negative command "no." These names will most likely confuse your dog.
Please note: we do have names such as "Bo" listed because not all of our visitors speak English as their primary language.
Abby
Abe
Abbigale
Abbigale
Abbot
Abner
Ace
Acea
Acme
Acorn
Added
Addi
Addison
Adria
Africa
Afro
Aflac
Aggie
Agnes
Agora
Air
AJ
Ajax
Alfredo
Alejandro
Alenie
Alex
Alexis
Alexander
Alfonzo
Algonquin
Alien
Alina
Allie
Allison
Almond
Alona
Amotyoshy
Amber
Amiga
Amigo
Amie
Ammeretto
Amy
Anabella
Anaconda
Angie
Anne
Anna
Andre
Andromada
Andy
Angel
Annabelle
Anne
Annie
Apachie
Aphrodite
April
Apollo
Araby
Archy
Archie
Arielle
Arko
Arlena
Armadillo
Aroura
Arrura
Arth
Arther
Arun
Ash
Ashley
Ashton
Asia
Asja
Aspen
Asteroid
Astor
Astrix
Atlas
Atticus
Audrey
Auggie
Augusta
Augustine
Australia
Avalance
Avalanch
Avi
Avocado
Axel
Axl
Azul
Azzurra
BB
Babusca
Baby
Bac
Bacardi
Bae
Bagueera
Bah
Bail
Bailey
Baldwin
Bambie
Bam-Bam
Bandit
Brandy
Banjo
Bao-Bao
Barbie
Barker
Barkley
Barney
Baron
Basey
Bash
Bass
Bat
Batter
Battle
Baxter
Bay
Bayou
Bayzyl
Bean
Beanie
Beans
Bear
Bearsly
Beasley
Beast
Becka
Beebee
Beef
Beer
Beet
Beetovan
Beinet
Belinda
Bella
Belle
Belvedere
Benji
Bently
Bertha
Bess
Beth
Bethany
Betty-Boo
Bindy
BJ
Black
Blackbeard
Blackie
Blacky
Blaire
Blake
Blaze
Blazer
Blanca
Bleki
Blitz
Blizzard
Blue
Bluebeard
Bi-ai
Bianca
Big
Big-Head
Biggy
Bijou
Bilbow
Bill
Billy
Bingo
Bip
Birch
Biscuit
Bismarck
Bitsy
Bo
Bo-Peep
Bod
Bodger
Bodie
Boggs
Bogie
Boey
Bonita
Bou'ya
Boo-Boo
Booker
Bookie
Boonie
Boot
Bootie
Boozer
Boma
Bommer
Bone
Bonnie
Borris
Bosco
Boss
Bow
Bowser
Boz
Bozo
Brace
Brandon
Brandy
Brat
Bravornick
Braxton
Brazil
Brass
Bread
Breena
Breeze
Brenda
Brendan
Brendy
Brett
Brew
Brewster
Bria
Briak
Brianna
Bridget
Brier
Brief
Brina
Brisby
Britt
Brittany
Brize
Bro
Brodei
Brody
Bronson
Bronx
Brooke
Brown-Sugar
Brownie
Bruce
Brummy
Bruno
Bruster
Brut
Brutus
Bubba
Bubbles
Buck
Bud
Buddy
Buff
Buffy
Buford
Bugger
Bugle
Bugsy
Bull
BullsEye
Bully
Bumbles
Bunky
Buster
Butch
Butcher
Butkus
Butler
Butter
Butterbean
Buttercup
Butterscotch
Button
Buttons
Burgandy
Buzz
Buzzer
Cacahuete
Cain
Caine
Calanthea
Caleb
Cali
Callie
Calvin
Camilio
Camomile
Candice
Candie
Candy
Caramel
Care-Bear
Carla
Carley
Carmen
Carrie
Carrissa
Caruso
Cash
Cassie
Casey
Casper
Cassie
Catrina
Ceaser
Cedric
Cee-Cee
Celeste
Celsy
Celtie
Cha-Cha
Chachorro
Chaco
Chai
Chamomille
Champ
Chance
Chancie
Chandler
Chang
Chantilly
Char
Chara
Charisma
Charley
Charlie
Chase
Charity
Chatter
Chauncey
Cheech
Cheeks
Cheerio
Chelsea
Chelsy
Cheops
Cher
Cherish
Cherokee
Cherokees
Chestnut
Chewer
Chewy
Cheyenne
Chica
Chicklet
Chico
Chief
Chili
Chili-Bean
Chiller
Chimo
China
Chip
Chipper
Chiquita
Chloe
Chocolate
Chocolate-chip
Chomp
Chomper
Choo
Choo-choo
Chop
Chopper
Chris
Chrissy
Christine
Chubber
Chumley
Cici
Cidiac
Cierra
Cinder
Cindy
Cinnamon
CJ
Clackers
Claire
Clancy
Clarence
Clark
Clementine
Cleo
Cleopatra
Clifford
Cloke
Cloker
Clover
Clyde
Coaco
Cobby
Coby
Coco
Coco-Beans
Cocoa
Coconut
Cody
Coffee
Colby
Colleen
Collette
Colonel
Colton
Commander
Comet
Confucius
Conner
Conrad
Coojo
Cooker
Cookie
Coonie
Cooper
Cooter
Copper
Coquihalla
Corico
Corona
Cory
Cosmo
Courtney
Cracker-Jack
Crackle
Cricket
Crinkle
Croc
Crunch
Crystal
Cuddles
Cujo
Cullen
Cupcake
Cupid
Curly
Curtis
Cutenise
Cutie
Cyber
Cyclops
Czar
Czarina
Daisy
Daisy-Mae
Dakota
Dale
Dalila
Dallis
Dally
Danim
Danny
Daphne
Darby
Darla
Darley
Darwin
Dash
Dear
Dee-Dee
Deedle
Deer
Deeohhgee
Deisel
Deja
Del-Boy
Delight
Delihla
Demitasse
Denali
Desiree
Destiny
Devin
Dexter
Dewey
Diana
Dice
Digger
Dill
Dillon
Dimand
Diamond
Dinky
Diogo
Diva
Divit
Dixie
Doby
Doger
Doghnut
Dolly
Dominique
Domino
Donald
Donner
Donno
Doodle
Doodles
Doogan
Dooge
Dorf
Dorky
Dottie
Doves
Dozer
Draco
Drake
Drew
Drusilla
Dubai
Duchess
Duffy
Dugger
Duke
Duncan
Dundee
Dusty
Dutch
Dutchess
Dyan
Earl-Grey
Earthquake
Easter
Ebony
Echo
Eddie
EdgeDHedge
Eenie
Eeny
Eevis
Einstein
Electrod
Elektra
Elena
Elita
Elizabeth
Ella
Ellie
Elliot
Ellsa
Ellsie
Elmo
Elmer
Elvis
Emily
Emmy
Epy
Eric
Erica
Erika
Erin
Erly
Erma
Eskimo
Ether
Eve
Eveliina
Evelyn
Evita
Ewoke
Fabreezio
Faith
Fajita
Farrah
Fatty
Fawn
Fefe
Felicia
Ferris
Feta
Fibal
Fido
Fiesta
Fifi
Fillmore
Finnigin
Flipper
Fisher
Fiver
Fizz
Flag
Flash
Fleaber
Fleetwood
Fletcher
Flitter
Florine
Flower
Fluffy
Fluke
Flurry
Fobar
Footer
Foxy
Frances
Frankie
Frasier
Freckles
Freddy
Freeway
Freewill
Friendly
Fritz
Frog Froggy
Frosty
Fu
Funky
Furgie
Fuzz
Gabby
Gabe
Gable
Gabrielle
Galatea
Galaxy
Gale
Gauge
Gee
Geegee
Geisha
Georgia
Gertie
Ghost
Gideon
Gidget
Giggles
Gigi
Gilbert
Ginger
Ginny
Giovana
Gisela
Goldy
Goliath
Goochy
Goodwill
Gouda
Guess
Grace
Gracie
Gram
Gravy
Greta
Gretchen
Gretea
Grizzle
Grizzly
Groovy
Grover
Gryphon
Guency
Gibbs
Gunner
Guns-and-Roses
Gus
Guss
Guy
Gwen
Gwynevere
Gwhneth
Gypsy
Gyzmo