Dogs, All in Play!
Page 1
Max and his cousin Wednesday duking it out over a bone at a BBQ! Max is the Golden Retriever and Wednesday is a Pug.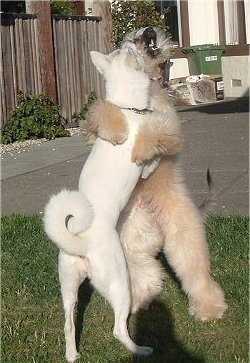 Chandhara's Chamise Lily, an 11-month-old female Afghan Hound dance-playing with Yukionna, a 2-year-old female Akita.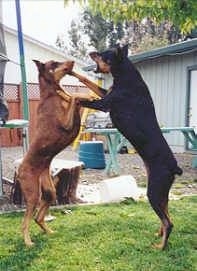 This is Cammie and Roxy playing in the backyard. Cammie (black/tan) is 9 years old and Roxy is 6 years old. Cammie is Roxy's mom. They are both Doberman Pinschers.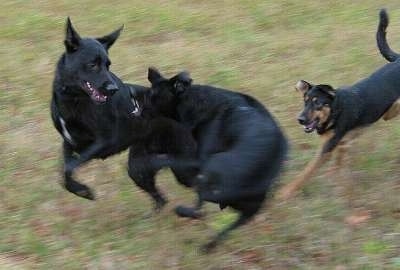 On the left is Eeyore. He is a 2.5-year-old black Lab / German Shepherd cross. In the middle is Bowwow. He is a 1-year-old black Lab cross. And zooming in from the right is Roo. She is a 2-year-old German Shepherd / Whippet cross.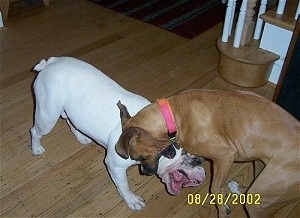 All in play...honestly!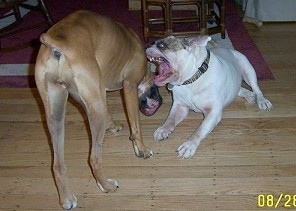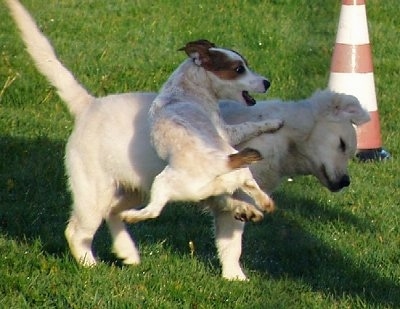 Buffy the Jack Russell playing with her friend.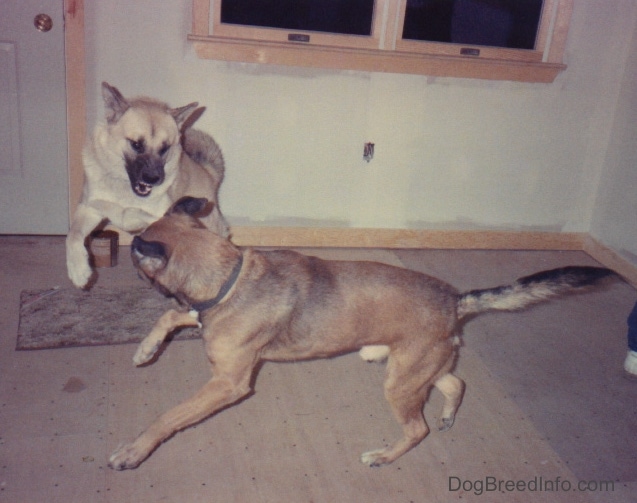 Puppy the Husky / Shepherd mix playing with Hogie the Pit Bull Terrier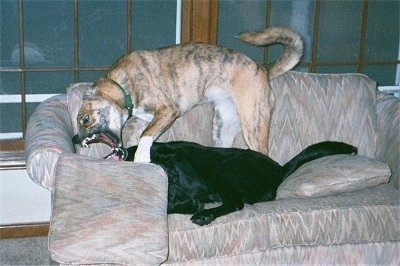 Eve the Boxer / Akita mix and Kodi the black Lab think this kind of play is the best, even though it looks like they're killing each other.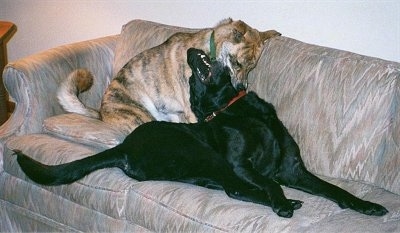 Eve the Boxer / Akita mix playing with Kodi the black Lab on the couch