Rajapalayam
Information and Pictures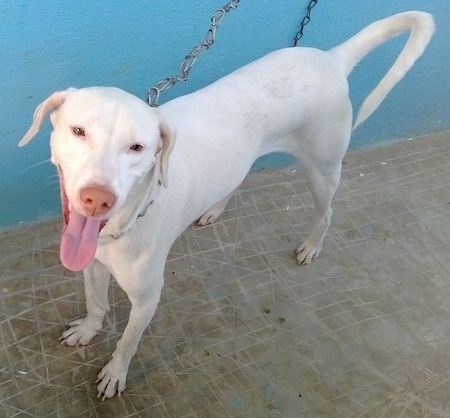 Tom the Rajapalayam at 1 year old from India
Description
--
Pronunciation
--
Description
--
Temperament
--
Height, Weight
Height: 25 – 30 inches (65 – 75 cm)
Health Problems
--
Living Conditions
--
Exercise
The Rajapalayam needs a daily walk or jog. While out on the walk the dog must be made to heel beside or behind the person holding the lead, as instinct tells a dog the leader leads the way, and that leader needs to be the human. These dogs are energetic and lively and are in their glory when allowed to romp and play, especially if their owner or a companion dog joins in the fun.
Life Expectancy
About 10 to 12 years
Litter Size
About 6 to 8 puppies
Grooming
--
Origin
India, originally bred to hunt boar and used as guard dogs
Group
Hound
Recognition
DRA = Dog Registry of America, Inc.
KCI = Kennel Club of India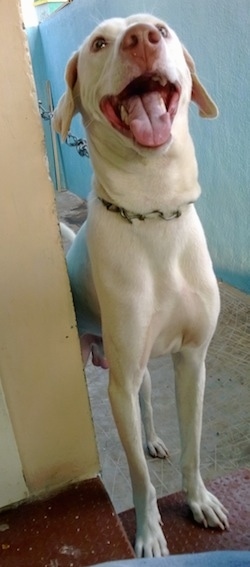 Tom the Rajapalayam at 1 year old from India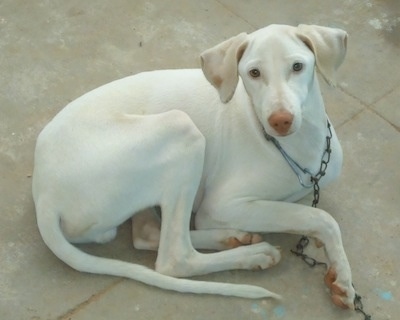 Tom the Rajapalayam at 10 months old from India—"Tom is very good and is an attractive dog, but when a stranger comes to the house he won't allow anybody to enter the home. He is a great hound and an adorable pet."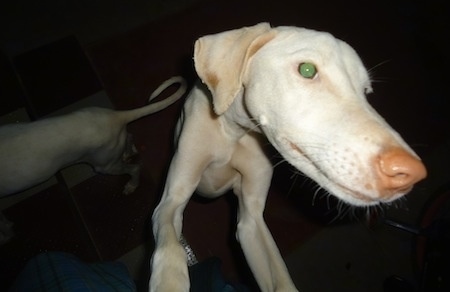 Tom the Rajapalayam at 10 months old with Cutie his female friend
Tom the Rajapalayam at 10 months old from India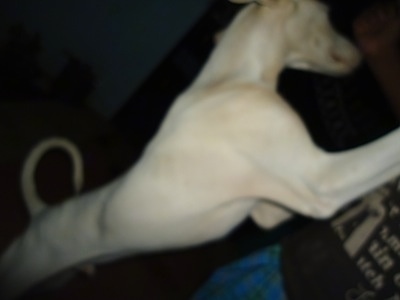 Tom the Rajapalayam at 10 months old from India